Sierra Streams Institute Jones Fire Recovery
Along with many others in our community, we at Sierra Streams Institute (SSI), a local science-based nonprofit, are grieving in the wake of the Jones Fire. The Sierra Streams office and Environmental Center burned to the ground. Our hearts also go out to our neighbors who have also lost homes, businesses, and other structures.
Recovery will be a long-term process, and your generous donation can help us through the difficult first steps. All of SSI's material resources are gone, including: water quality monitoring equipment; computers; office furniture; printers; educational materials; libraries; biological and chemical equipment for analyzing water samples and macroinvertebrates; wildlife monitoring equipment; GPS units and cameras; physical habitat equipment; and samples, specimens and displays that cannot be replaced. Much of our equipment has depreciated significantly in value over time, and what we hope to receive from insurance will not go far enough towards the cost of purchasing replacement equipment. 
Luckily, we are not our building, nor our equipment. SSI is a group of dedicated community members, and in this time of grief we are also celebrating our resilience. Like the trees in our surrounding forests that evolved with fire, we are defined not by our loss, but rather by our ability to recover from it. We are endlessly grateful for the firefighters who kept the fire from our town and population centers; for our generous and loving community; and for the passionate and skillful volunteers, staff and board of SSI. Together we have contributed over 24 years of service to Nevada County (and beyond), protecting the health of our watershed and community through restoration and education. With the support of our community we will move forward stronger than ever, committed to stewarding the environment that is our home, researching forest and fire interactions, keeping our water clean, and addressing other ongoing environmental issues that impact human and ecosystem health for years to come. We invite you to join us, and to support us in this time of renewal.
Our current grant funding allows us to keep working on some ongoing projects, but it does not cover the new materials or the planning necessary for continuation. Immediate support will help pay staff through this period of recovery and planning, including inventory, needs assessment, research, equipment purchase, and the establishment of improved organizational systems and spaces. We hope to purchase new water quality and other equipment as soon as possible to allow us to continue to monitor our watershed in this post-fire period. Further, we hope to immediately get to work with the community and agencies impacted by the fire to learn what worked and what did not in terms of forest management and subsequent burn severity. This water quality and forest ecology work is time sensitive and depends on rebuilding our scientific inventory with your help. 
To begin the recovery process and to sustain our organization through the coming months we have set a goal of $150,000 to address the major losses we have sustained.  When we are further along in the insurance settlement process, and have an understanding of our remaining needs, we may be in need of additional support. 
We are eager to return to work. With all of this change in our watershed, there is so much more to do -- more to monitor, more to learn, more to protect for the future. We are excited to learn more about our forests and provide support where we can as we watch them regrow, like us, from this fire. Perhaps they, and we, will be stronger for it in the long run. Thank you for supporting us and this place we call home. 
To learn more about our organization and how we serve our community, please visit  our website at
www.sierrastreamsinstitute.org
.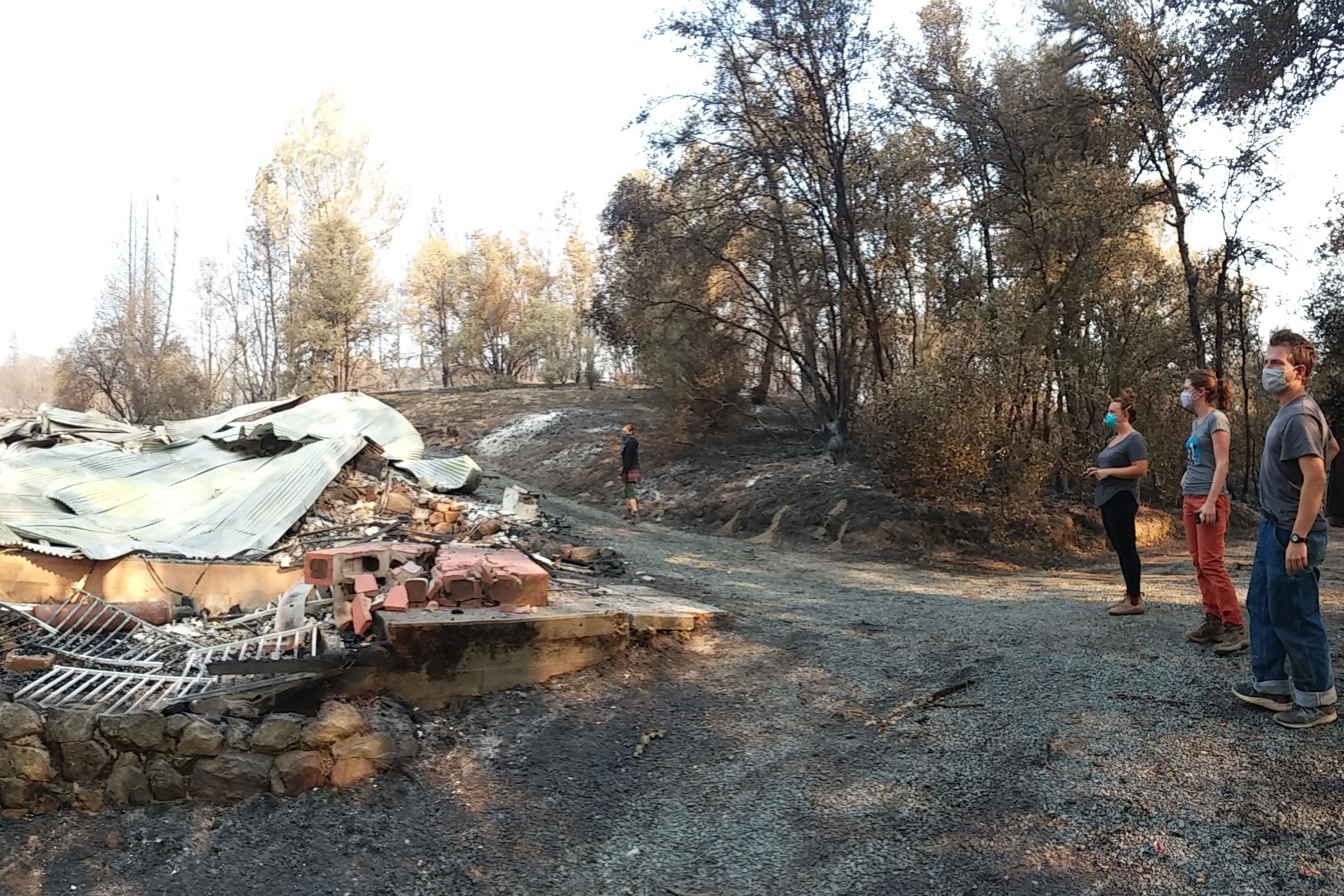 Organizer

Registered nonprofit
Donations are typically 100% tax deductible in the US.