Shanes Bowl Cancer Misdiagnosis
This is my dad Shane Brabin, on the 1st of july 2017 he was finally given the answer to why he had been in so much pain and discomfort for many months and got diagnosised with bowel cancer.
My dad had visited both his GP and A&E with the 4 main bowel cancer symptoms which are abdominal pain, unexplained weight loss, change in bowel movements and blood in stool, and still he was fobbed off and told it was probably IBS, nothing was done except a basic blood test to rule out any infections.
After months of not getting answers and his discomfort only getting worse the hospital advised him to go back to his GP and request a referral for them to look closer into things with a camera, this is how the cancer was found.
Around 35,000 people are diagnosed each year with bowel cancer but early detection can mean that many of those people are treated in time to achieve a complete recovery, or at least avoid the cancer from spreading, most early stages of bowel cancer show no symptoms and are only found through colan cancer screening, by the time your body is showing symptoms your most likely to be at a later stage and need to seek help asap, but in my dads case even though he was showing numerous symptoms it has still been months before anything has been done which is a huge risk to his health that could of been avoided, bowel cancer accounts for 10% of all deaths in the UK and is the second most common cause of death in the UK.
My dad has just had his 40th birthday, he also has just celebrated his son's 1st birthday with his first granchilds 1st birthday coming up in august.
He is a dad of 5 ( Mia 20 Kai 17 Kayleigh 17 Stephen 13 and Jacob 1) and grandad of 1 (Elijah-rai 1).
He is a self employed fire stopper currently working on making the new royal hospital a safer building.
He is a hard working family man who does everything to make sure his family (and 2 dogs) have everything that they need.
He has a CT coming up on Friday 7th of july 2017 to see what other treatment he will need, also he will be having a full body check to see if the cancer has spread to any other part of his body and what stage he is now currently working at, we as a family are trying EVERYTHING we possibly can alongside the treatment to give him the best possible chance at survival including diet change, avoiding contact with any sickness and changed lifestyle choices, one thing my dad is very keen to use to try and beat this is Water Ionizer.
Ionized water is very alkaline, it has a high redox potential (it is a good antioxidant because its ORP value is very negative), and it has its water molecules in smaller clusters than normal water, all of these things help inhibit the spread of cancer and aid in killing cancer cells.
As my dad is self employed and currently having to take many days off work sick or for appointments and operations he is unable to afford to buy himself one of these water machines to potentially help kill his cancer cells and has asked me to try and help in any way i can to make it possible.
So if anyone can help with even the smallest donation or even just sharing this page it would be a big help to my dad and us as a family as we try to tackle and beat this horrid disease that is trying to take him away from us
** Update ** It is with a huge amount of pain and sadness that i have to write this update, today my dad found out the results of his scan and the news is not what we had hoped for, after only finding out last week about the cancer in his bowel a full body scan today revealed it had spread to his liver and possibly also his lung, we are all heartbroken and no pain can compare to what we are all feeling after this news, despite the bad news we are all still putting up a fight and taking every day as it comes **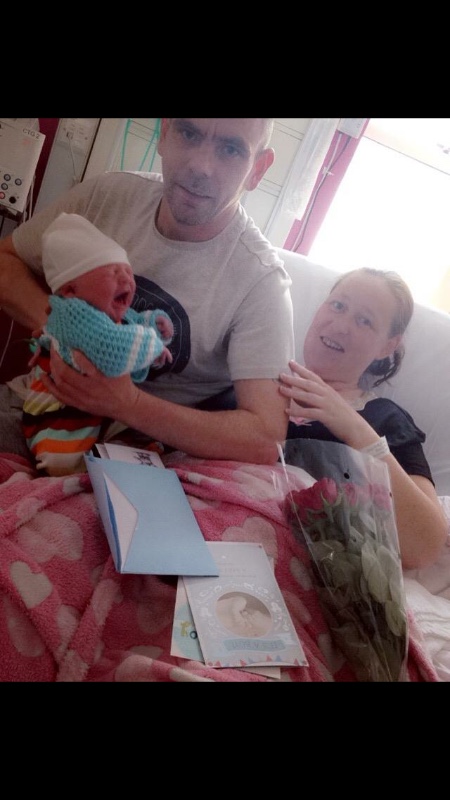 https://www.cancertutor.com/ionizedwater/
http://www.avivawater.co.uk/products/jupiter-venus-water-ionizer.html?gclid=Cj0KCQjwnPLKBRC-ARIsAL_JTCyIdz5eW2G9FArm7PJSh8FnvudzZd5Qo-oQ2Or6SKmh8nlKlzIgmJcaAs-EEALw_wcB
Organizer
Mia Carey'New 
Organizer
Bootle, North West England, United Kingdom