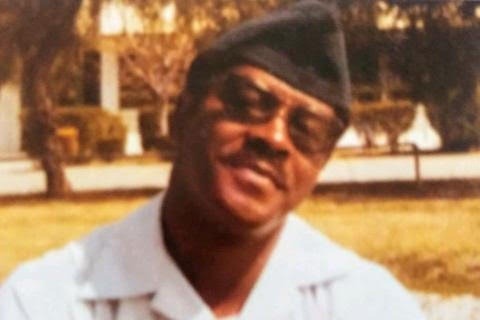 Sgt. George Walter Bradley, Jr. (Ret.), was born on January 19th 1946 and recently passed away on October 2nd 2019 at the age of 73. He was a kind gentle soul who helped all he met. He was a pillar of the Lubbock, Texas community and Pilgrim Baptist Church. 
- Sgt. Bradley, Jr. served 20 years as a Tech Sergeant in the United States Air Force. He was Honorably Discharged and retired from Reese Air Force Base in Lubbock, Texas in 1989.
- He was a member of the Lubbock Chamber of Commerce Transportation Committee.
- His life story was featured in Lubbock Senior Link (Veterans Edition) in Fall 2018.
- Sadly, Sgt. Bradley, Jr. passed suddenly on October 2nd 2019 without means for his burial.
The purpose of this GoFundMe page is to serve as a platform for all who knew Sgt. Bradley, Jr. and/or are recipients of the freedom he fought for in the Vietnam War, to have a medium through which they can help "A Good Solider" receive the proper honor and burial due a Son of our nation!
The Family of Sgt. George Walter Bradley, Jr. is eternally grateful for the love and compassion shown on behalf of their loved one through your generous donation!
[All proceeds will be donated to his funeral expenses. Any amount over the $3,500.00 requested will be held in Trust Sgt. George Walter Bradley, Jr.'s Church (Pilgrim Baptist of Lubbock, Texas) to assist in the burial of community veterans in need.]
THANK YOU!