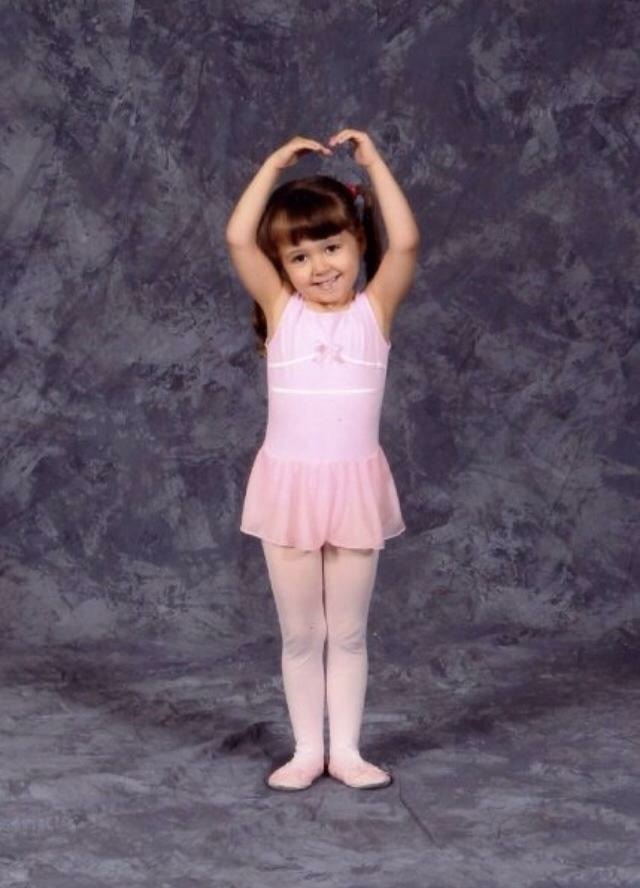 Like many dancers, Sydney's passion for ballet began at the age of three. Today, she is 11 years old and working tirelessly in pursuit of a professional career in dance. Her dream is to become a principal dancer in a ballet company, and to dance the part of Odette/Odile in Swan Lake.
For Sydney, dance is something she can call her own. It is a means for her to express herself and be free. Living with a younger brother with severe autism and having an older sister with a new baby, Sydney doesn't always get the attention she deserves. But when she dances, all eyes are on her. We are all so proud of her and the beautiful dancer she has become.
But dance is a very difficult world to break into. It is not a career which one decides to pursue after high school or on a whim. It is a profession for those with talent, dedication, passion and years and years of training.
Sydney has been dancing extensively since the age of three. She is dedicated to bettering herself and her craft, dancing daily and training competitively in several styles such as ballet, pointe, jazz, lyrical, tap, and musical theater. Sydney currently takes private sessions to work on individual needs, and has also taken acro and flexibility classes. However, living in a small town means limited training opportunities.
This summer, Sydney has earned the opportunity to train in NYC at The Joffrey Ballet School. She is a successful candidate for both the Summer Ballet and Summer Jazz/Contemporary Intensives. These programs are offered from one to seven weeks. Due to costs, Sydney will be limited to the length of time she can attend.
Attending the Joffrey Intensive and training with world class instructors and choreographers is a major step in her pursuit of a professional career in dance. It would mean the world to Sydney to be able to go. However, due to the price of the intesives, the travel costs, exchange rates, and caregiver costs, it is very much outside of our budget.
As difficut as it is to ask, we are reaching out for help.
Thank you for taking the time to read my story. We will never forget those who helped Sydney reach for her dreams.
xoxoxoxoxox