Send Sierra to FASD Conference!
Welcome to my page!
Hi, my name is Sierra, I am a high school sophomore in Anchorage, Alaska. It was last year that I watched a child development movie about birth defects, it was that video that showed me what Fetal Alcohol Spectrum Disorder (FASD) was. I realized that I had a lot of the same symptoms. After watching the video I went home and told my mom that I thought I might have it. I wanted to know more, so a few months later I started the assessment process. As part of the process we contacted my biological mom and she confirmed alcohol exposure during the early part of pregnancy.
After getting my diagnosis I wanted to know more and share my knowledge with kids who experience life as I do. To reach my goal I would like to attend the World Wide FASD Conference in Vancouver, Canada in April. If you would like to support me in this goal donations would be greatly appreciated!
About the Conference
:
Although there have been thousands of published articles on FASD, there remains to be limited research specifically on adolescents and adults with FASD.
The
8th International Research Conference on Adolescents and Adults with FASD
is an iteractive conference that spotlights global research, programs and policies that are targeted specifically towards adolescents and adults with FASD. The conference will address questions like what does existing or emerging research tell us? Are the results transferable from country to country and/or from laboratory to real life? Are there clinical implications of results from any of these areas of which we should be aware? What are the changes in our thinking, practice and directions that will be required to improve outcomes? What are the implications for the future?
The conference seeks to connect the identified needs of community workers, healthcare providers, and families with the research community, engage in knowledge exchange and dialogue through sessions, networking and the direct experience of those with FASD, and identify, explore and examine existing, new and emerging research and the implications for those with FASD, families and caregivers, systems and services.
As an adolescent with an FASD, Sierra's conference registration fee is waived but she still needs to raise the money to cover travel and accommodation expenses for her and her mom, Traci, who will be accompanying her. 


Help Sierra attend the conference so she can improve her skills as a self-advocate, and come back to Alaska and share what she has learned with her peers and community!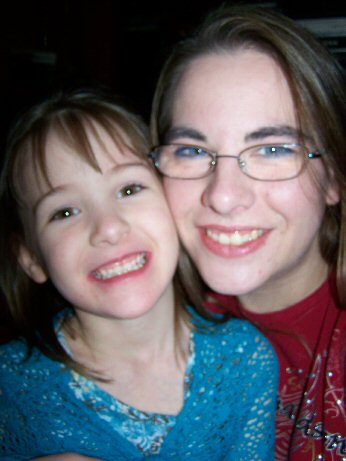 Sierra and Traci
The
Alaska Center for FASD
  is proud to help support sending Sierra (and her mom Traci) to the conference, and to help facilitate opportunities for her to share her experiences when she returns. The Center is a newly-created nonprofit that seeks to reduce alcohol-exposed pregnancies, promote successful outcomes for affected individuals and families, and act as a catalyst for creating FASD-informed communities of care.
Organizer and beneficiary
Kelly Mistry
Organizer
Anchorage, AK