School for Amazon Indigenous Group
We are a group of high school students from Quito, Ecuador.  Conscious of our privileged education and opportunities, since 2015, we have started a project to support a school for an indigenous community that otherwise would not have access to education.
The community we are supporting is part of the Secoya nation or Sieko Pai, as they identify themselves.  Sieko Pa means "mining people of colors." The Sieko Pai is an ancient culture that, in pre-colonial times, inhabited a large territory in what is today the northern border between Ecuador and Peru. In the 1940's the tribe became nearly extinct after centuries of colonization and the effects of the brutal rubber industry and other forms of slavery and forced labor. In 1941 only some 20 families survived in one community in what is now Perú and lived under forced labor to a white Peruvian merchant. Under these conditions, 5 families escaped from slavery finding refuge with another friendly tribe in what is now Ecuador. After escaping slavery, a war started between the two countries and the Secoya were forcibly divided between the two countries until 1999.  In 1997 the New York Times reported this as the longest forced separation of a human group in modern history.
http://www.nytimes.com/1997/09/18/world/san-pablo-de-cantesiaya-journal-across-jungle-iron-curtain-cousins-yearn-to-meet.html
In 2001, after a final peace agreement was signed between Ecuador and Peru, the Secoya created a community on the border between the two countries, with the purpose of fostering communications between Secoya families in Ecuador and in Peru. The little town was named Mañoko, which means Star in their language and ever since this community has not had a school.
As a group of students from Quito, the capital of Ecuador, we have conducted several small fundraising activities, such as parties and bake sales, to be able to pay a salary for a teacher in Mañoko and to build a bamboo home for the teacher who comes from a distant community.
Our school has been operating for two years now and kids love it, now they have access to education under their own cultural values and we want more people to support our effort.
Please help us and help the Sieko Pai people by providing an education for their children and protect this beautiful and unique place on earth.
Taking bamboo poles to build the teacher´s home   
Fabian one of the kids who attend to the school in traditional dress
Secoya kids in   clases
Our team with the Secoya kids and the local Elder
Helping build the house for the teacher
Learning from the community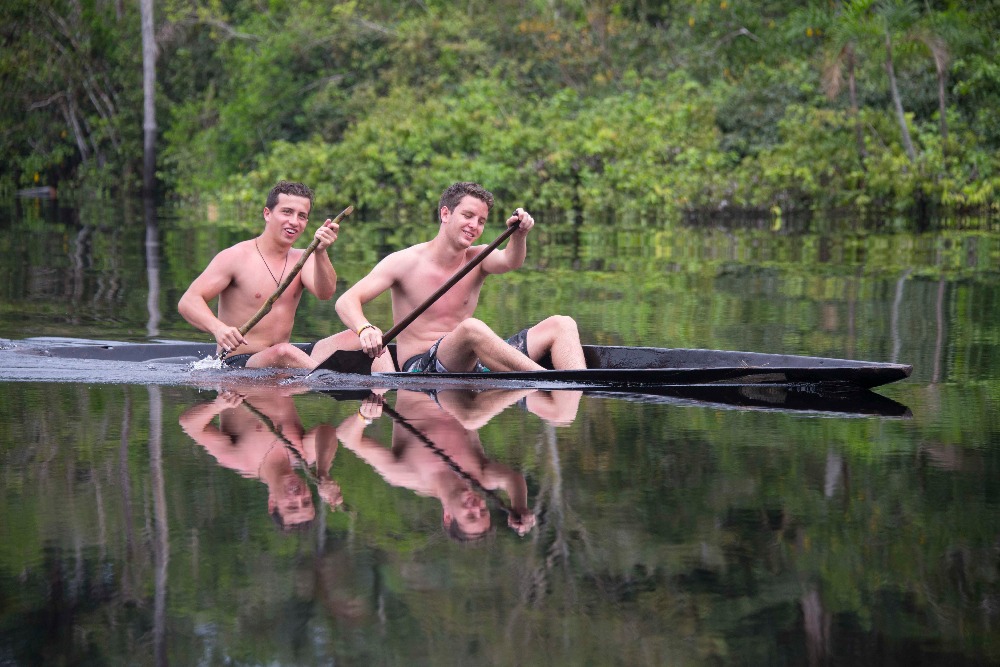 Enjoying some free time in the amazon black waters
Our campsite while working in the school
Secoya women going to harvest yuca
Grandpa watching the children learn
Organizer