NCF Envirothon Trip - Scat Cats
Mark Hedge's New Mexico State Champion Envirothon Team (the Scat Cats) are off to the international competition once again! Placing first in four out of the five topic areas at the state competition this year, they are ready to head to the Chesapeake Bay and compete with the rest of the United States, Canada, and China. 
This year marks the 30th anniversary of the national Envirothon competition. It is a very exciting time and the kids are preparing and practicing throughout their summer.
With your help, these donations can provide quality meals, transportation, and specialty items for trade night.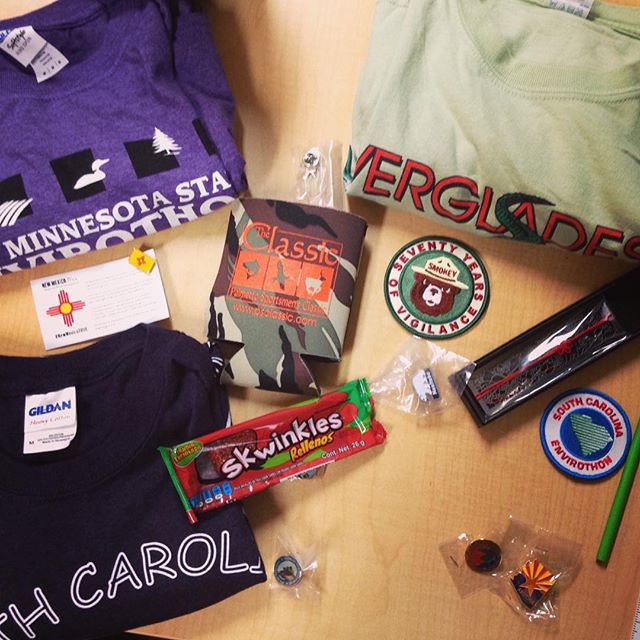 The team is sponsored by the Sierra Soil and Water Conservation District each year. Mark Hedge is the coach of the team and has attended the international competition for five years. His team consists of captain Rachel Portillo (Senior - Aquatics), Alonso Rojas (Senior - Forestry), Lorraina Rojas (Junior - Soils),  Eliaz Garcia (Sophomore - Wildlife), and Kara Clement (Freshman - Agricultural Soil and Water Conservation Stewardship). 
All donations are appreciated and will go to the team overall fund. If you need to make a tax deductible donation you may send a check to:
Jornada Resource Conservation and Development (Jornada RC&D for short) which is the 501(c)3 for the Sierra Soil & Water District
Attn: Merry Jo Fahl
2101 S. Broadway T or C, NM 87901.
A receipt for your donation will be mailed to you.
To learn more about the state program visit the
New Mexico Envirothon
 website.
To learn more about the international program visit the
NCF Envirothon
 website.
In Memorium of Casey Andrews-Hedge 
Organizer
Rachel Portillo 
Organizer
Elephant Butte, NM