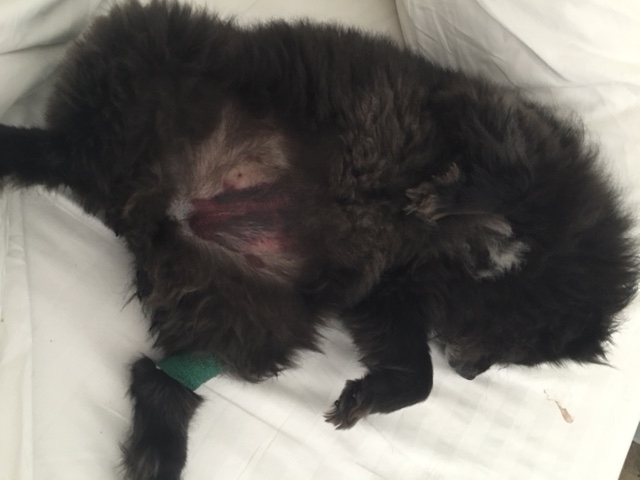 If you know me you know my sidekick baby Tubz. My beautiful beyond friendly happy baby angel. You've probably met her anywhere from Paris, London, New York, Sweden or Los Angeles. She loves to mingle and jingel play and cuddle.
My family and I used to say that she was as stable as a Russian old traktor, nothing could fase her she was just always a very healthy dog, no firework could scare her no illness could enter her furry little body.
5 months ago we traveled from my hometown in Sweden to New York and we stayed in Long Beach, a few days later we were on our way to Los Angeles where we now live.
November came around and my so happy playfull dog was becoming more and more lethargic, her legs were shaking she didnt want to go on walks and it was clear she wasn't feeling so well.
The vet ran some tests and she was diagnosed with anoplasma which is a tickboarn desease. She had gotten an infected tick bite in New York and due to her color I had missed it, when it came off a small part mustve stayed and caused her to get ill.
After a month of antibiotics she seemed better and I thought all was well. Life went on, my happy pup was back!!
On saturday january 16th I woke up with my white sheets covered in blood. I thought it was wierd and thought maybe she bit down on a bone wrong? As the blood was coming from her mouth, slightly exsessive but I tried not to panic. Sunday came around and the bleeding hadn´t stopped. I often hear I may be slightly overprotective of my baby but on monday my best friend asked why there was pouring blood out of my dogs mouth and I had to bring her in to the vet. Thank god I did because she started to bruise on her abdomen and I didnt know why, it came out of nowhere. Just two fingernail sized bruises. The vet ran some more tests and they thought it was something called ITP (Immune-Mediated Thrombocytopenia (ITP) in Dogs) but when the blood results came back they didn't match the diagnosis. They didnt know what was causing her not feeling well as she's a young dog, not even 3, they hadn't really seen anything like it.
After the test I thought they'd given her heavy medication a slight sedative because she couldn´t move she couldnt keep her eyes open and eating was out of the question. I called and askd them if they´d forgotten to tell me but they hadn't she was just so sick.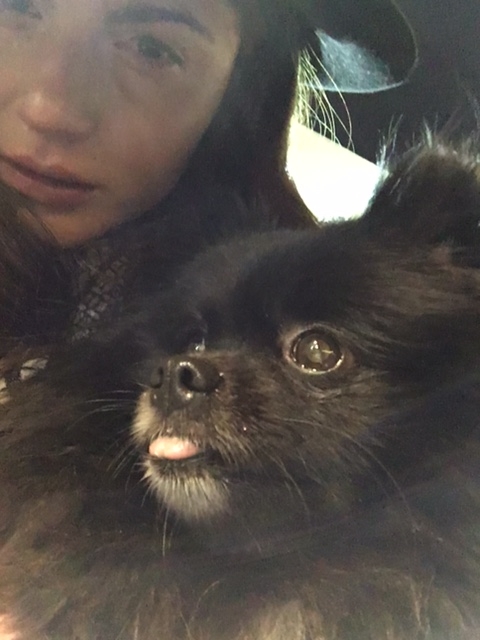 Tuesday the 19th. She woke up with a bruise looking like she'd been hit by a car on her abdomen.
Hysterically I called the vet and they wanted to wait for more tes results before I brought her in.
Wednesday the 20th she was hospitalized and the bruise was due too that they'd poked her stomach to get urine but the bleeding was excessive. and it was only getting worse.
They kept her overnight for observation and one night turned into two nights and they were asking to keep her for alot more nights.
Chemotherapy had been started antibiotics, steroids and medications I can't pronounce neither understand what they do.
In less then a week I spent 7,500 USD which is more than my pet insurance will cover. And the treatment has only started.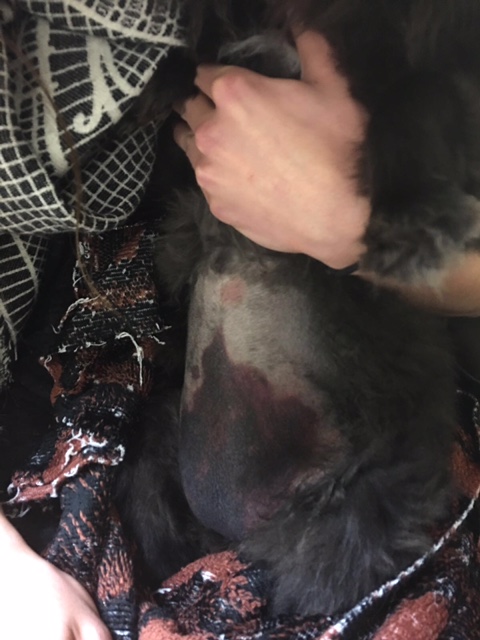 The new bloodwork came back positive for ITP which means her immunesystem is attacking itself. For dogs to clot their blood they need platelet and usually they have 250k but they only need 50k to survive. My beautiful angels had dropped to 8k and it breaks my heart that I can't keep her in the hospital due to me simply not being able to afford it. Anything at this point can make her bleed she bumps into her playpen, jump on the couch - anything, she will bleed internally and it won't stop. So the bleeding will spread internally to her brain to any organ and they will shut down one by one causing a slow painful death and I won't even know it happening.
On friday they asked me if I was comfortable taking her home before her platelets reached 50k. I said no but couln't afford to keep her there anylonger....
I took her home and within 2 minutes she had difficulties breathing and I had to rush her back to the hospital, her gums were pale including her tongue and ears.
Upon arrival the doctors said they were expecting me - that ofcourse didn't make me feel better. Her breathing stabilized and she got some color back in her face thank god. They again wanted to keep her but again I couldn't afford to do so and we went home. 
On Saturday the 23rd she started throwing up her medicine and any food she could get down...
Even though the diagnose is ITP it is caused by an underlying desease which we still haven't found. But regardless she needs to up her platelets and the best would be to put her back in the hospital.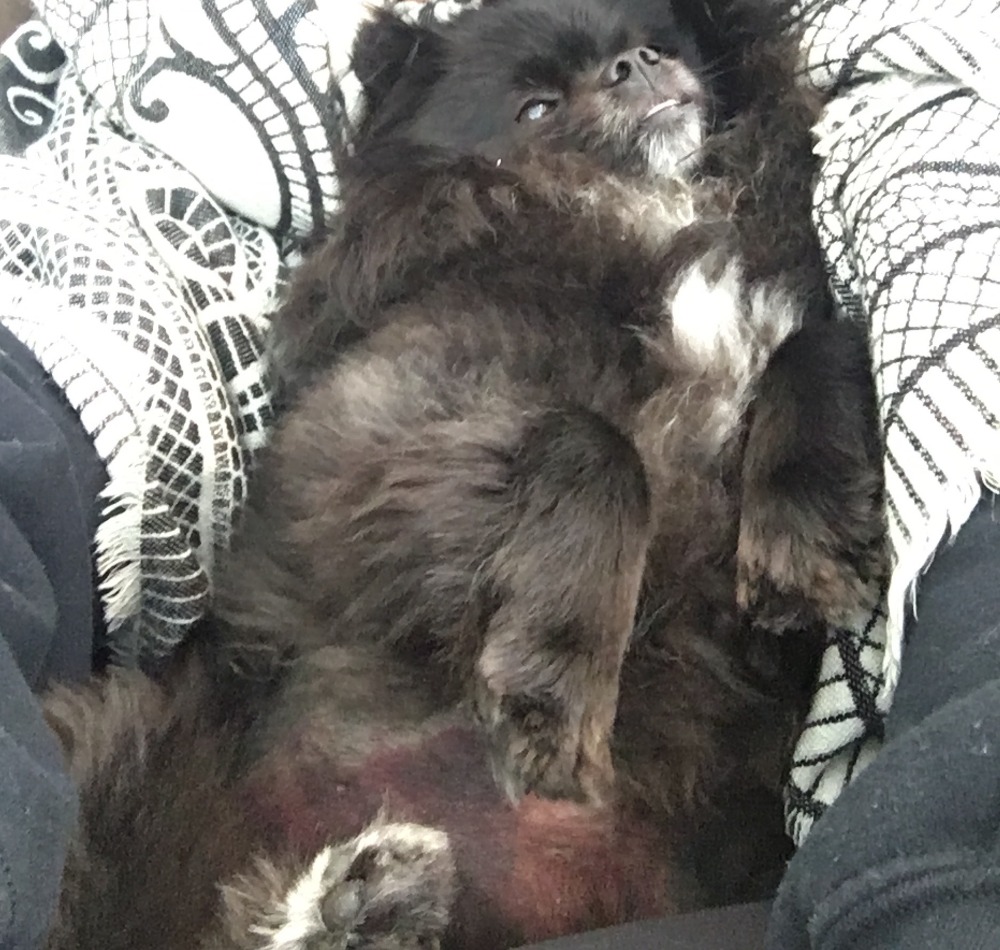 She is the light of my life, she is the unconditional love we dream of finding in a significant other the sunshine to my morning, the beat to my heart. So Im asking you to find the kindness in you heart to help me save her. Evey dollar, every cent will help. Or just spread the word, anything helps!
She can be saved with treatment. She has a 2/3 chance of surviving with treatment if the chemo works...
Please help me it would mean everything to me to not loose my best friend I can't even put it in words...
Read more about ITP here!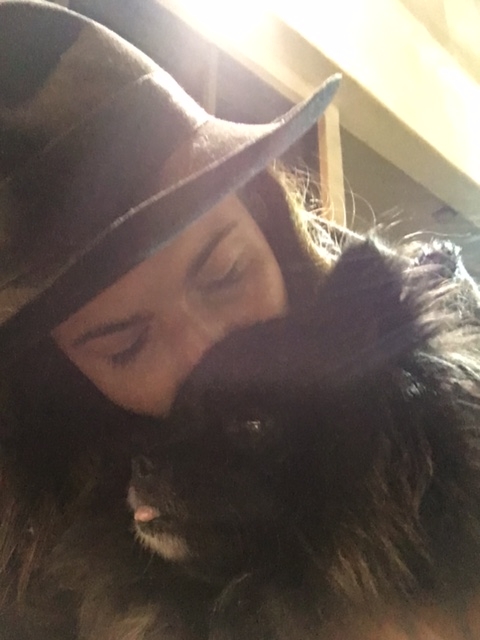 From the bottom of my heart I thank you all for the love, affection and support you have shown me throughout these difficult times x

Organizer