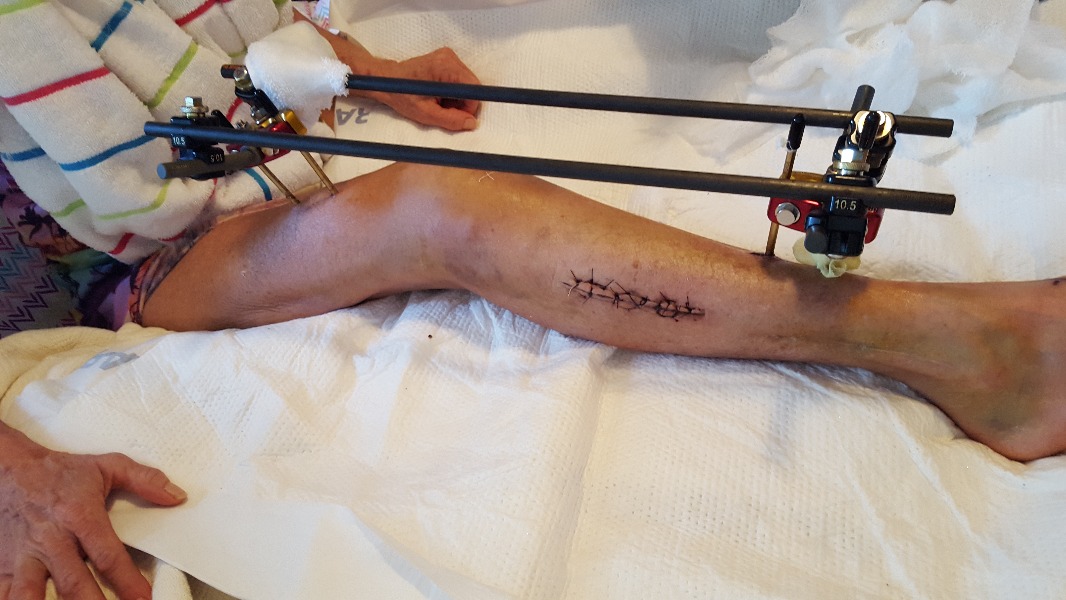 Help Save Grammy Tami
     Grammy Tami is a 53 year-old, granddaughter, daughter, mother of two boys, a grandmother of two boys and a friend to thousands. Tami has always been the happiest person you would ever meet, even when she was battling cancer or even when she was in a horrible golf cart accident and had all of her front teeth knocked out then had to have 36 oral surgeries. Even through the 4 years of hell she went through battling cancer and the golf cart accident she still kept her spirits higher than most. Then as soon as she was getting back on top of the world she became deathly ill and was back in the hospital not able to breath. After 12 months of intensive testing they found that she has two extremely rare diseases Cystic Fibrosis (CF) the type of mutation's are (R347P & c224g >A or P.ARG75G1N ) and Alpha 1 Antitrypsin deficiency (PI MZ) making her the 2nd oldest living person Surviving in the Western Region . Grammy Tami has always been extremely busy literally running circles around everyone in the work place or helping take care of others, until the diagnosis of the CF, then came a regiment of drugs that that cost a small fortune, $30,000+ a month. That's for drugs that will only help her breathe, they won't cure the deadly disease.
     Just as you think life can't get any worse for Grammy Tami it does. She was involved in another horrible accident were she fell off the top of some scaffolding 15'ft up landing on an air compressor shattering her knee into pieces and breaking her tibia & fibula AKA her (shin) in several places. After spending 14 days in and out of ICU and having several emergency surgeries, she ended up with a doctor who abandoned her and left 20lbs of external hardware in her leg. Now No doctor will even consider helping Grammy Tami due to the external hardware and or because she is on Medicaid due to her CF medication being so expensive.
   It's now been 35 days' and counting sense Grammy Tami's first surgery and with no doctors willing to help because she is either Medicaid or her injury is beyond fixable, the only way for her to receive the medical attention she requires is to go to Mayo's Health Clinic. Having to travel a great distance will require special transportation, several surgeries and months' worth of rehab. Anything and everything is greatly appreciated.
Sincerely,
Family of Grammy Tami .

Organizer and beneficiary