Ferry Artists Gallery - Survival Plan
The FERRY ARTISTS Gallery sits amidst spectacular sandstone cliffs in the Forgotten Valley area of NSW adjacent to the mighty Hawkesbury ( Deerubbin ) River.
 The Not For Profit Community Gallery 'FERRY ARTISTS' was an inspiration of local mover and groover Heather Winch, a painter herself, over 18 years ago, and it has thrived ever since due to the devotion of the many local artists who seemingly abound along the river edge and beyond.
The prodigious talents displayed encompass not just wall art in all its guises, also gorgeous glassware, cool and clever clay goods, exceptional jewellery, above average Australiana plus many useful everyday items.
 A keen volunteer Committee organises four themed exhibitions a year keeping the displays vibrant and relevant. The gallery is totally run by the artists who each do one day a month to keepthe doors open 7 days a week and thus the Ferry Artists thrives.
A GoFundMe Initiative is about a support base  for many years to come as costs escalate and overheads increase. 70% of sales are returned to the artists and only the remaining 30% is retained to supply the necessary monies to cover costs - rent, electricity, packaging etc
Our long-term aim is to ensure our Mission Statement of supporting and encouraging local artistic talent is carried on forever.
https://m.facebook.com/ferryartists/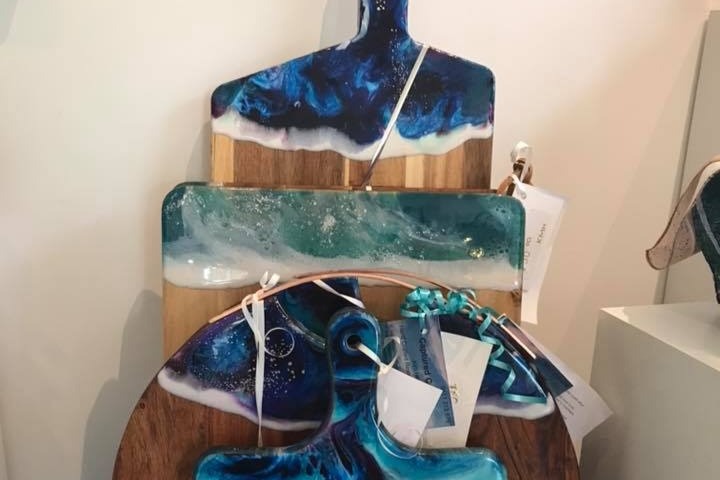 Fundraising team: Ferry Artists Fundraising Team (4)
Luke Kelly
Organizer
Raised $370 from 5 donations
Nicola Coady
Team member
Raised $350 from 2 donations
Mellissa Read-Devine
Team member