Sam's So Special Education Fund
Hello Friends!
     Thank you so much for taking the time to learn more about our special family and Sam's new amazing school 
The Academy at North Fulton
 a non-profit K-12 sensory-integration school in the Atlanta area.
     Some of you may recall a mass email we sent about 8 years ago that began something like this:
     "Friends, a miracle has happened. His name is Sam and he has chosen us to help him become the person he is destined to be."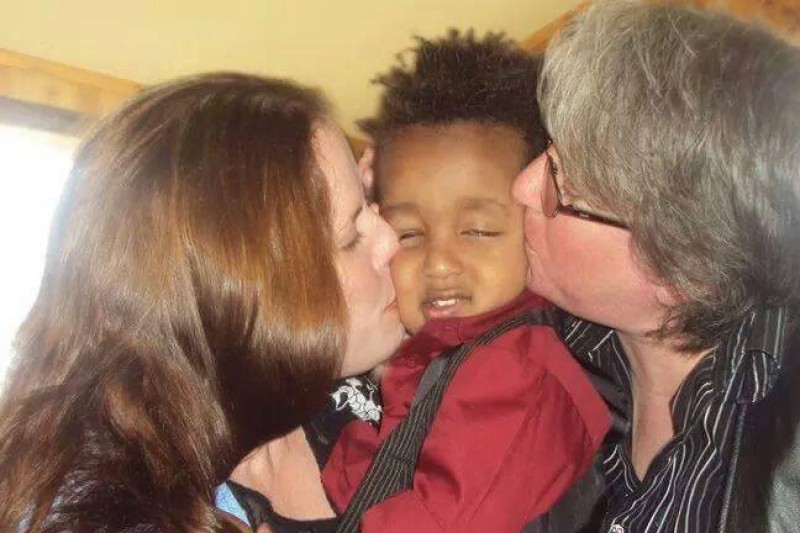 Well, we're still working on that and
The Academy at North Fulton
 is the missing link we've been looking for.
Sam's Story
 (video here)
     When we first met Sam we were made aware of a brain malformation that occured during his birth mother's pregnancy. The technical term for this condition is "schizencephaly" and can best be described as an interruption in the physical formation of the brain. At the time there was no way of knowing the type or extent of the challenges he (and we) would face in the years to come but it was clear to us that we belonged together and would face whatever we had to. Call it an assignment, an appointment or destiny but we knew instantly that we were a family.
     By the time he reached pre-school age, Sam was diagnosed with right-sided hemiplegia, a form of cerebral palsy that partially paralyzes one side of the body. He was also diagnosed with significant learning delays and with seizure disorder. It became clear that in order to provide a safe and independent future for Sam, one of his parents would have to stop working and support the many therapies necessary to intervene in his early childhood development. Those therapies include Occupational, Physical, and Speech Therapies along with special needs academic tutoring. Additionally, Sam has a team of neurologists, orthopedists, psychologists, and neuropsychologists all working to ensure that he can become the best person he can be.
     We have always believed that  integrating Sam into a traditional public school setting was the best option for his success and in particular his social development. For several years we tried different programs in both Connecticut and in Georgia where we now live. Unfortunately Sam could not keep up with the pace in a mainstreamed environment.  He started to fall behind and by the end of 1st grade he was no longer integrated in the general classroom and spent much of his school day alone and depressed.
     It was during this period that we began actively searching for a program which would best address his particular sensory needs and allow him to continue to thrive and to learn.  
     Sam has always been a very intuitive and engaged person, assessing his environment and gravitating toward people who would become allies and avoiding those who may pick fun at him. Gratefully, he is also a very tenacious and determined young man and, with the proper motivation, he will persist until he gets something right. Because of these qualities, we have always tried to provide an attentive and highly structured academic setting that will encourage him to try new things and to ask for help.
 The Academy at North Fulton  ‌
     One of our most important goals is to teach Sam to become as independent as he can be in the world. We believe that any person, even those with significant challenges, can succeed in life with the right direction and help from others. Children with special needs are required to ask for help more often than typically developing children. We encourage Sam to be "loud and proud" when trying to accomplish something that requires assistance.
     One of the surprising side effects of encouraging a child to ask others for help is that in turn, that child is more apt to identify and to sympathize with the needs of others. We often observe Sam lending a hand to a younger or more needy child and have even witnessed him standing up to protect a friend from bullies.
It Really Does Take a Village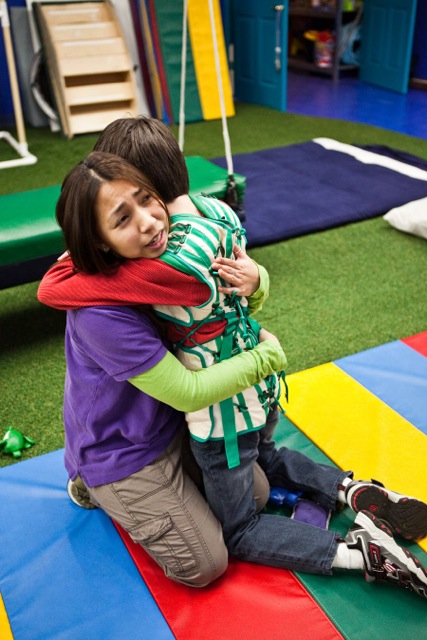 Some of the accomplishments and milestones Sammy has reached over the past four years from age 4 to 8 are quite remarkable given his diagnosis. We attribute this to his willingness but also to our own commitment to his well being and to you: "the village." You provide so much support and encouragement to us and we most definitely can not do this without you.
     This past summer as we searched for additional activities and special needs summer camps for him, we discovered
The Academy at North Fulton
, a non-profit K-12 school for children with development obstacles located in Roswell, Ga.  ANF fully integrates state of the art developmental therapies within the school curriculum. Each student is thoroughly evaluated and an individualized program is created for them.

The vision of ANF:
"Our vision is to help every child, regardless of ability level, realize his or her fullest potential in a way that allows families to feel encouraged about their child's future, and empowered to accomplish their day-to-day lives. We implement this vision using three key components:
Our students:
 each child is evaluated, and given a clear Individualized Therapeutic Educational Plan (ITEP), which is then implemented to meet his or her therapeutic and neurological needs
Our resources:
 we integrate cutting-edge technology with specialized therapy programs that have proven results, allowing each child to overcome his or her specific developmental obstacles
Our partnerships:
 we take pride in the fact that our teachers, therapists, parents, and children all play a role in each child's success."     
Moving Forward
     We are so excited to find that the mission and vision of the Academy at North Fulton is completely in line with our own goals for Sam. ANF's unique integrated approach to learning is providing an experience that is
much needed
in recognizing the potential in every child. Like most parents we want Sam to become a kind, strong and helpful member of society. Your
tax-deductible donation
 goes directly to the Academy of North Fulton to help provide the intensive therapies and early intervention that children like Sam really need to achive an academic success.
    We want to thank each of you for all the support and encouragement you give us every day. Some days it really does feel like it is too much and like we might not be able to handle it. It's those days when we recall the family and friends who have been cheering for us all along that we realize we are  never alone in this journey.
With kind regards,
Elizabeth, Jean and Sammy Jennings
For more information or to donate directly go to: ‌
www.academyatnorthfulton.com ‌
[email redacted]
The Academy at North Fulton
11660 Alpharetta Hwy, Roswell,
GA 30076, USA
(770) [phone redacted]
MegandSheila RobertsonJaswal 
Organizer and beneficiary