I have befriended a sweet lady named Lisa. She is currently incarcerated at ORW.
 I started writing to her and met her in 2015. I have a burden for her.  She is the example of what rehabilitation should look like. I really feel she has bettered herself and matured into a wonderful person that would be a useful member of society and contribute to the improvement of this free world if given a chance. She had some tough breaks while a young girl and teenager and got mixed up with the wrong people and paid the price. I feel her sentence was unfair (life in prison with a chance of parole at 23 years) and the 13 years she has served is more than enough.  She has no finances, family support or way of earning money to pay for an attorney. There were numerous discrepancies during her trial and we feel given some legal counsel she may have a chance at getting her case heard again.   
Please consider helping with a monetary gift or praying.
We need both and appreciate anything you can do to help. No gift is too small. 
All funds will go directly to pay the attorney. 


Here is her story written by Lisa herself:
My Story:
            Hello, my name is Lisa  and I am currently serving a, 23 years to life sentence for murder at the ORW. To date I have served 13 years on my sentence and I have an impeccable institutional record. However I am serving a sentence for a crime I did not commit.
            In February of 2005 at the age of 19, I witnessed four men that I knew brutally beat, drown, shoot, behead and burn a distance relative of mine. I did not help or participate in anyway, but I was in the home at the time of the murder. After the fact I was threatened and stuck in an abusive relationship with one of the men whom I had been involved with prior to the crime. I was threatened that if I attempted to leave not only would I die but also my mother and my two younger siblings would die.   
            After sometime I was able to leave and I went to the police, reported a crime (that they had no idea had even happened) and asked for protection for I feared for my life. I gave a full statement to the detective without an attorney present.  Police told me I was considered a witness but not a suspect. I was put in contact with victim service and for a full month fully cooperated with the police and investigation. I revisited the crime scene, provided information, answered questions and identified mug shots. Then unexpectedly I was arrested. I was told that as long as I agreed to testify against my co-defendants and waive my extradition rights, charges would be dropped. I complied and was still charged with murder.
            A year later in February of 2006 I went to trial where countless issues took place. My defense attorney was unprepared, my legal defense lasted less than six hours and he refused to allow me to testify. My mental health records were not allowed to be submitted, nor was my statement to the police.  My public defense attorney used to employ the prosecutor, which later proved to be a conflict of interest. I was never allowed to see my discovery packet or statements from my co-defendants before the trial. The biggest issue involves my jury deliberations, which I have an affidavit to support. In addition to the affidavit, I also have an audio recording of an interview with a juror discussing jury instructions being taken home during the course of deliberations and a poster board being constructed and brought in from home as a result. I was informed that my prosecutor mislabeled a key piece of evidence that ended up being a determining factor in my conviction. Since then, my prosecutor has been removed from DA's office for unorthodox behavior.
            I have reached out to several attorneys over the years in attempt to fight my conviction but due to lack of finances, I have always been told there was nothing they could do. All I ask is that you would consider helping me. I can fully admit I could have made some better choices in my teen years. Had I known then what I know now I could have possibly altered the outcome of my trial if I had even done things differently after the crime. I thought I was doing the right thing when I went to police to report it, for I could not live with the secret anymore, it was burning me up and destroying me.  I did not help murder anyone and I am terrified that I will spend the rest of my life in prison if I don' fight this conviction. I can guarantee that I will be a productive member of society if given the chance, so I beg of you to please consider helping me fight for that chance.
Thank you for your time,                                                                                                                    
                                                                                                                Sincerely,
                                                                                                                              Lisa 
 This letter was written by Lisa and mailed to different groups including the Ohio Innocence Project to try to get legal representation.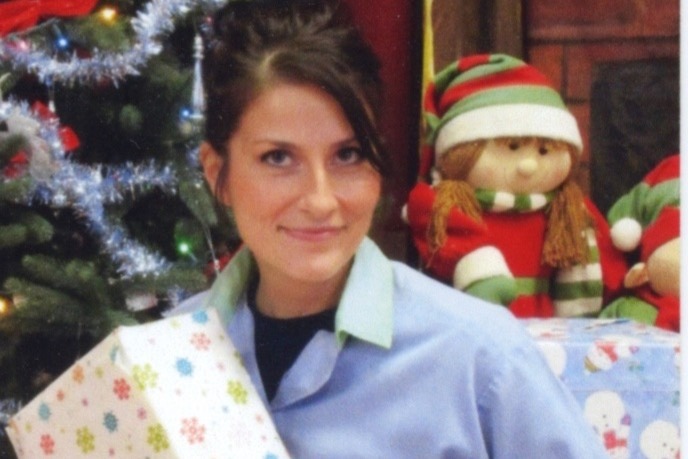 Since incarcerated Lisa has been very involved in different programs and is trying to live as much as she can despite her circumstances. She is currently training for a half marathon that she will be running in on Halloween. She stays as fit and active as she can. These are some of the programs she has been a part of or led in recent years:
-victims awareness
-10 year member of the LIFE group
-OSHA certification
-road flagger certification
-roots to success (go green certification)
-IOP - intense outpatient trauma group
-lifespan development
-inside out (college course partnered with OSU based on encomic ----development in underdeveloped countries)
-domestic violence
-house of healing 
-alpha
-karios 
-money smarts
-fitness instructor
-mentor to military prep program
-SMART T's GED tutor certification
-member of a stride above run group
-women's development course
-art guild

Organizer
#1 fundraising platform

More people start fundraisers on GoFundMe than on any other platform. Learn more

GoFundMe Guarantee

In the rare case something isn't right, we will work with you to determine if misuse occurred. Learn more

Expert advice, 24/7

Contact us with your questions and we'll answer, day or night. Learn more