Roof Repair for the Pratt Family
Ron and Yolanda Pratt - two local North Pole, Alaska community members who own a non profit that does suicide prevention in the villages here in this great state, as well they  run a camp called Camp Nahshii in a remote are off the Yukon. This summer was the 10th year they have run that camp where 69 kids from the surrounding area attended.  This camp takes up their whole summer and many of their personal resources have been invested into this camp and the youth as well.  
They raise their support through outside sources to be able to continue and do what they do for the villages.
  They have been going in to the villages since 1999.  A huge impact has been made through their lives in many of the communities here in the interior, Fairbanks, and beyond. 
They have helped support so many, and now they are in need of support in an urgent way. 
Here is the need - The Pratts own an original homestead cabin, which is used also as their non profits headquarters. 
They found a roof leak last winter (see pictures) that has been leaking in to their own bedroom, causing mildew and mold.
  Because of the age of this original homestead it will require a certain type of expensive roofing foam to fix it called "Closed Cell Eurothane."
As far as we know there is only one gentleman who is doing the foam here in Fairbanks.  The need amount is $20000 for the foam and to install.  The damages incurred inside will be approximately $5000.  
Our website is tgmalaska.com - we also have a reality show being finished up this week with 6 episodes called Alaska Missionaries (www.akmissionaries.com you can watch the sizzle reel there, as well as I can send you the first episode if that would help give you an idea of who we are and what we do.)  The first episode is looping on one local station and one out of state network is looping the show as well on their website.
Thank you and God bless!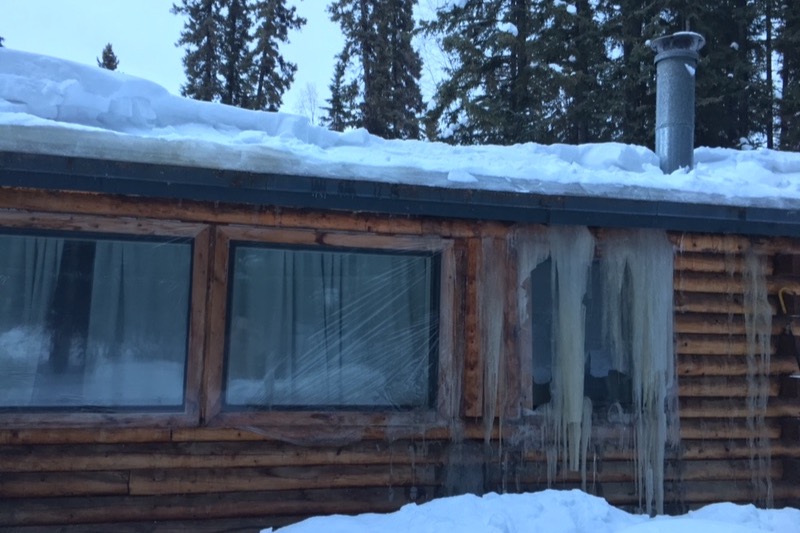 Donations

Organizer and beneficiary
Maria K. Weber
Organizer
North Pole, AK