Dear Family and Friends,
Happy Summertime! :) I hope you are all well!  Isn't it always amazing to see how each year is different from the next, and what doors the Lord opens up? Admittedly the beginning of this year had a rough start, but the Lord is so gracious! I would like to share with you the two doors the Lord has opened in my life. I am so excited I can barely contain it, just ask my family! :D Anyway I will be serving on two missions trips within the next 7 months!
The first trip is to Romania (in just a few days), I leave on June 14th! I will be going with Global Encounters (
https://globalencounter.com/
). GE does short term international  mission trips all over the world. We will be in Romania for three weeks working with the local churches and missionaries to minister to orphans, poor children and gypsy kids.  Even though many of the kids have families they are still living in difficult circumstances and they crave love. Kids see time enjoyed together as love. So we are going to play hard,
listen to, hug and comfort these precious little ones. After all Jesus said "they will know us by our love". When someone understands that they are loved, trust is built. We can then point them to the true source of love and explain sin, and our deep need for salvation, that only comes through our savior Christ Jesus!
Timeline: June 14th-18th travel. June 18th- July 6th ministry. The first and third week we will be doing children's camps and the second week we will be ministering in some of the gypsy villages. One week of traveling after the mission trip, finally arriving home on July 15th.  
 The second trip is back to South Africa with ZEMA (
http://www.zema.org/
) in January 2018! Like last time (2015) I will be serving the missionaries during the Annual Conference. Even though this is a totally different kind of ministry I can't tell you how important it is to the missionaries. They are faithfully serving the Lord day in and day out. Teaching the amaZioni pastors the real truth of the Bible and seeking more ways to reach the estimated 20 million amaZioni who think they are Christians, but really have no idea what Christianity is. Either by doing kids programs or cooking meals, the goal is to bless the missionaries with a focused time of encouragement so that they may be rejuvenated for the work that will face them in the new year. Phiona, baby Joshua and I will go a month early so we can spend time with family in Uganda., before heading down to South Africa.
First and foremost I am requesting prayer, for we know that "we can do nothing apart from Him". Prayer moves boundaries in both heaven and earth. "16...The prayer of a righteous person is powerful and effective. 17 Elijah was a human being, even as we are. He prayed earnestly that it would not rain, and it did not rain on the land for three and a half years. 18 Again he prayed, and the heavens gave rain, and the earth produced its crops." James 5:16-17
Top prayer requests: That these trips would be honoring to the Lord. That God would bring the children in Romania to salvation in Him. That the missionaries in South Africa would be strengthened and renewed. That I would grow spiritually. Travel safety.
Since I have two trips, I have tried to make the fundraising as simple as possible! All donations can be made here on this site. If you are wondering if it is too late to donate since the Romanian trip is about to start, the answer is no, it is not. I have prepaid for the Romanian trip, the first $3,250 dollars raised will go to help with that and the rest will go for the South Africa trip.
If you have any questions at all or prayer requests of your own, please please feel free to email me
[email redacted]
. I would love to hear from you and pray for you! :D "24 The Lord bless you and keep you; 25 the Lord make his face to shine upon you and be gracious to you; 26 the Lord lift up his countenance upon you and give you peace." With much love, Haley                        
(Enjoying time with the missionaries on furlough from South Africa.)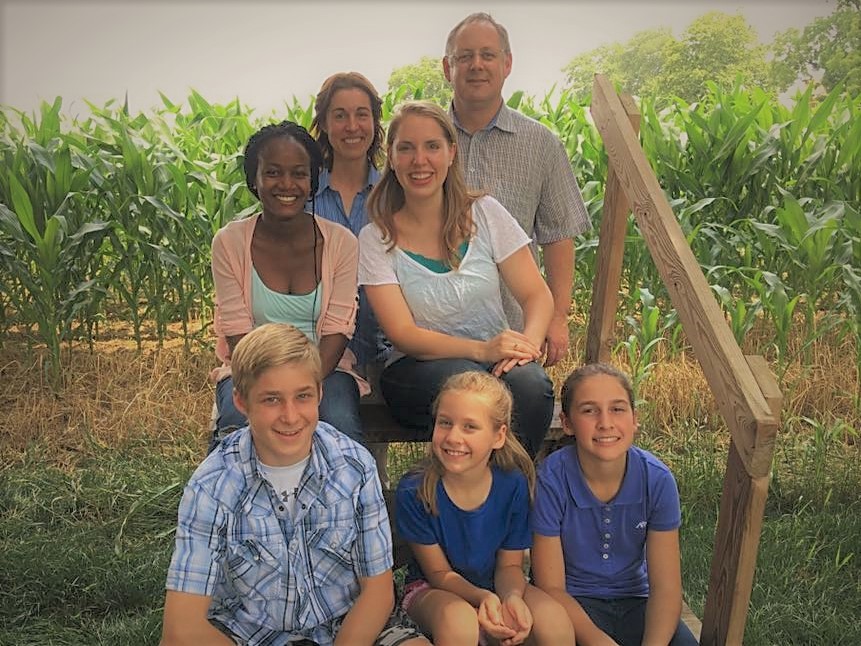 Organizer