This is Rocky.  Rocky is a goofy and loving 6 year old Boxer-Lab cross who was diagnosed with a musculoskeletal auto-immune disease earlier this year.  The medication that is helping to save his life is now causing calcium deposits to form under his skin.  The calcium is trying to push its way through his skin and the wounds caused from this have become infected because his immuno-compromised little body can't fight it off.  
He has been in and out of the hospital for the last 3 months and the vet bills are starting to pile up.  His humans, Sarah and Brett, are of course feeling the financial strain from this.
For Rocky to get better he will need to undergo further courses of various medications, many more vet visits, and lots of rest.  
Let's help Sarah and Brett, in any way that we can, so that they are able to focus fully on getting their baby back to his normal bouncy and silly self!
Please be warned, the last photo in this series is of the infected skin on his back and neck and is graphic.  The vet team had to sedate him to shave his fur and clean out the infection so he is bandaged up in the next few.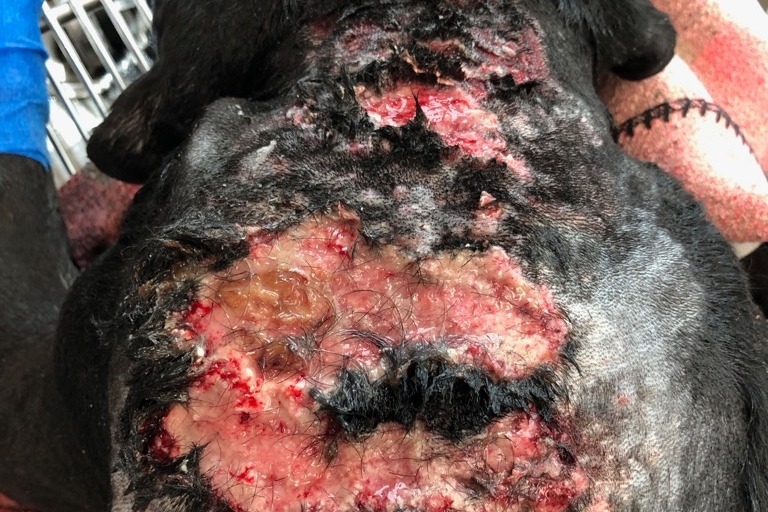 Organizer and beneficiary
Sarah Gavigan
Organizer
Calgary, AB
Sarah Somerset
Beneficiary