My dream is to learn in depth about food forests, gardening, and ecosystem restoration, so I can provide permaculture-related solutions to the current world problems. This will include supporting communities/individuals and projects with tools like sociocracy, dragon dreaming and more! I'd like to support the critical mass that has emerged in the world in response to the global issues, such as global warming and the pollution of the planet. In order to transform into a regenerative life-sustaining society,
we must take action now.
With that commitment, I hope this crowdfunding campaign can help me get started on my path and open up many thriving community projects and collaborations.
Working with nature!
The end goal, for now, is to get a Diploma in applied permaculture design. This would mean that I have to make 10 designs, implement half of them, get hands-on experience and hold a presentation at the UK Permaculture Association. The cost of this is around 500 EUR. I would also need to sustain myself during the course, including living and traveling expenses, as well as healthcare. As I plan on living frugally and with a low ecological footprint, the costs of living would not be so high; but I would still need to be covered in case of emergencies. My aim is to collect 1500 EUR in total which would be used towards the course fees and the living expenses.
Working on a community design during the Permaculture design course: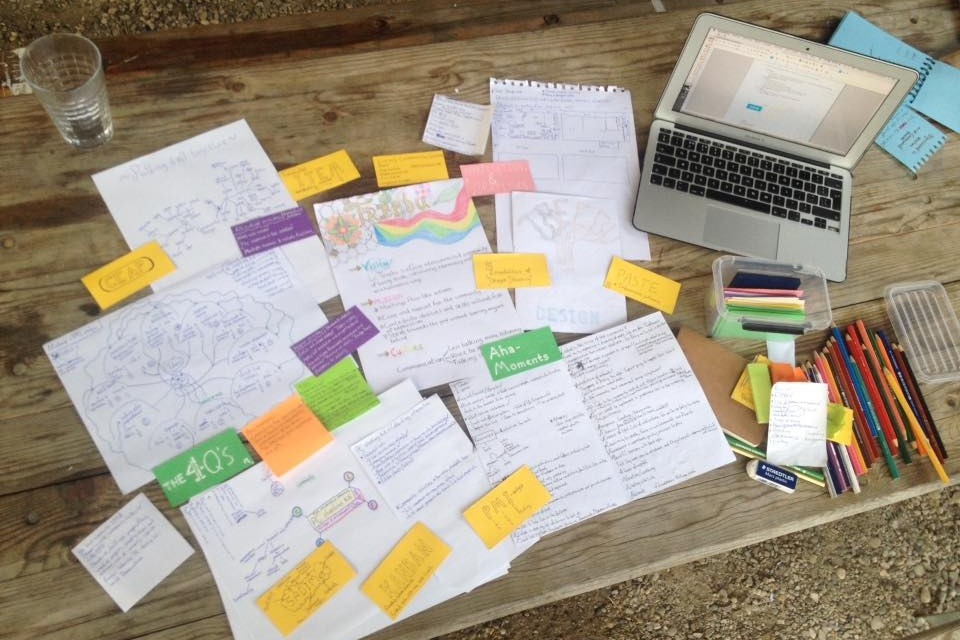 I would be very grateful if you support my dream and donate to my professional learning goal. As a thank you, I can help you with your design and possibly implement at your site.
Don't hesitate to contact for other possibilities, my network is large and has skillful people. Contact me via e-mail: roikuh@gmail.com
Project timeline:
Starting mid-November, Ibiza has called me to help to finish a permaculture design and start to implement the foundation. This design will be a contribution towards completing the diploma.
Volunteer exchange for food and accommodation.
Starting 2019 in March, I will be in the south of France at a beautiful project called Tucaud - l'oasis des ptis potes, where I will be gaining practical experience with gardening, food forestry, natural building, courses/workshops and community living.
Volunteer exchange for food and accommodation but this could potentially be a paid job in the future.
Getting the Diploma will enable me to contribute much better to the solution-based actions for the challenges in front of us.
Thanks for taking the time to read this! Earth care, people care, fair share. It's our future!
If a credit card is not an option, I have Paypal or you can do a bank transfer as well.