On March 23 1995, Ricardo and Danni Flamenco were witness to a miracle, on this day, Richard Flamenco was brought into the world. Although it was one of the most beautiful and happiest moments in their life, Ricardo and Danni would  soon be informed by doctors of something that would change that happy moment and drastically alter their lives. Richard was born with a rare skin condition known as Epidermolysis Bullosa, or another term refferring to someone with this condition is "Butterfly Child or Butterfly Children". This condition causes the skin to be so fragile and delicate as the wings of a butterfly. The skin can be easily blistered by a simple touch or from heat and friction.
Richard would live his life in a way most of us will never know or could even imagine. Because of his condition, being a child would become a difficult task in itself. The temptation to just go out side and play as most children do would become one of the many obstacles Richard has had to face. Although Richard could not do many of the things that most of us do, he has lived a life in which perseverance and determination to live a normal life has helped him to overcome many hardships. Growing up, Richard has spent a lot of time in the Calgary Children's Hopsital. Now at the age of 23, Richard is an amazing young man with a heart of Gold. His smile brightens up any room he enters, and he has always carried his positive energy and happiness with him for everyone to see and feel.
Richard is a very talented individual, an avid gamer and a fantastic artist who donates his work to good cause. Despite all his accomplishments and all his hard work, the family has recently received some more bad news from doctors. Richard's foot has been diagnosed with cancer and now another huge obstacle has been placed in the way. With the love and support of his family and friends, Richard has been able to triumph over adversity, and we believe even the smallest amount of hope and love can conquer all.
Richard's mobility has been very limited because of his condition and now even more so because of his foot. He is using his wheel chair on a more permanent basis because of the strain on his body caused by walking. Due to the delicate nature of his situation, doctor's have informed the family that Richard's foot may have to be amputated.  We are hoping and praying that it does not have to come down to that option. 
With the donations raised, the money will go to the family to help with any medical expenses, any time off of work that may be required, and overall just to help them through this difficult time. The family is also looking into purchasing a vehicle with wheel chair access to help provide ease and comfort during their daily commute. Their home may also have to be modified to accommodate wheel chair access. However, more importantly than just donations, sharing Richard's story is the main objective. There is currently no cure for Epidermolysis Bullosa, however, through educating others and sharing knowledge perhaps one day soon, together we can put an end to this terrible disease.
On behalf of Richard, his sister Sara, his wonderful father and mother Ricardo and Danni, we would like to thank you for taking time to read about his story and for helping in this next chapter of their lives.
Thank you.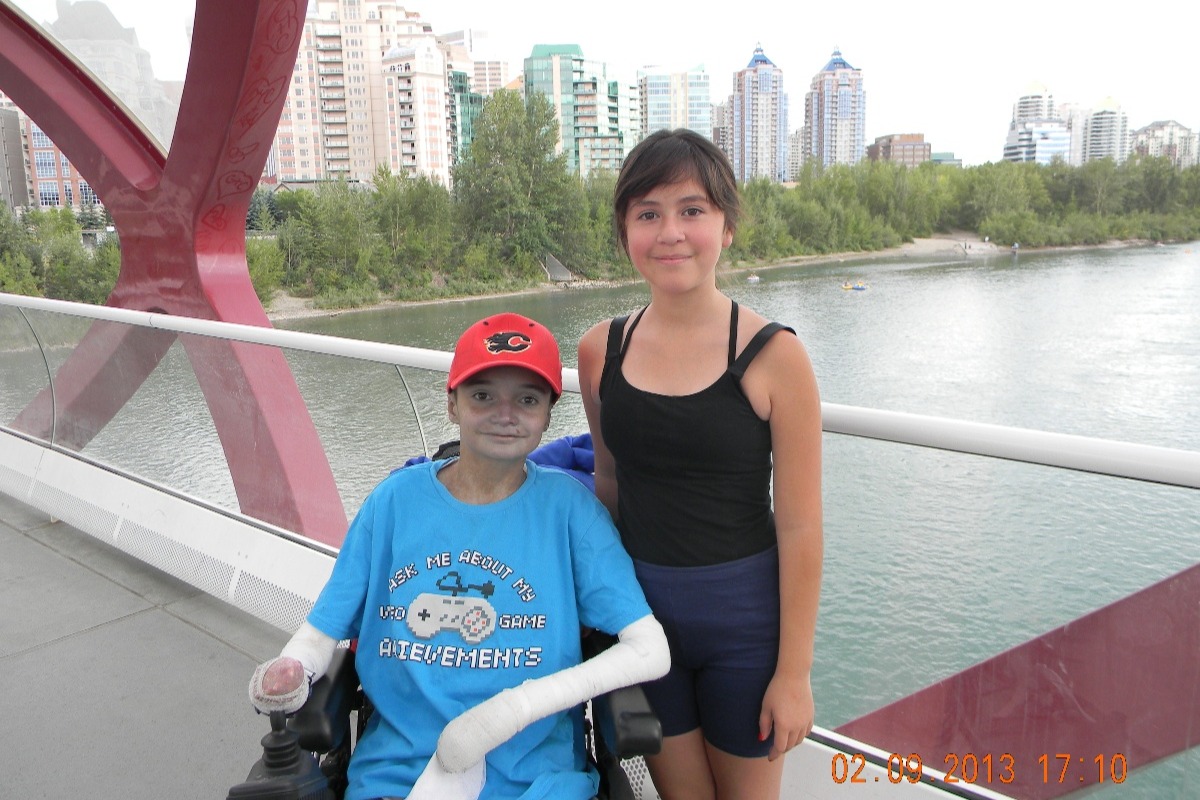 If you would like to learn more about Richard, here are a couple of links to some of his many stories. 
https://calgary.ctvnews.ca/mobile/teen-artist-with-painful-skin-condition-inspires-through-his-work-1.1381560
https://www.luge.ca/en/news/?id=877
Fundraising team (3)
David Miranda 
Organizer
Raised $1,450 from 14 donations
Calgary, AB
Joel Miranda 
Team member
Raised $90 from 3 donations