Restoring the Big Mead Pond to its former glory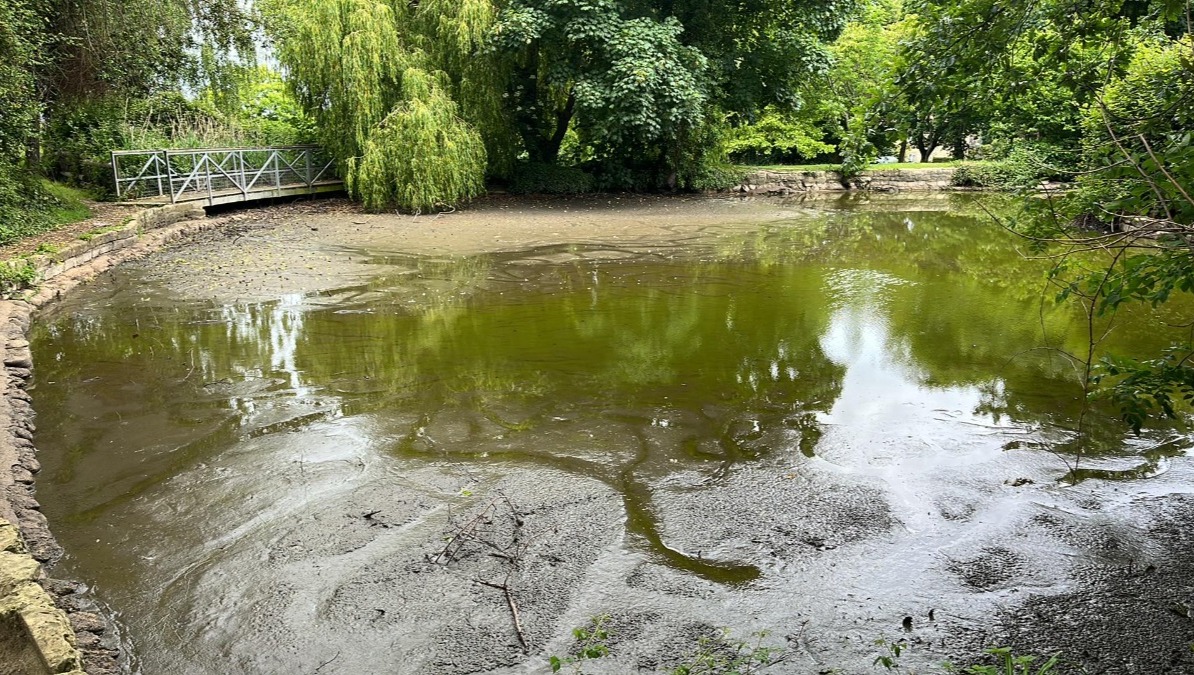 Hello, my name is Sharon; my husband Brian and I have got involved with the Local town Councillor Adrian Whittaker and other Authorities to find the lost natural streams that feed the Big Mead Pond at Shanklin, Isle of Wight. Over the last few weeks, many of you would have seen us trying to rescue a terrapin from the pond that was released there. In the process, we have witnessed the evaporation of the water and the poor state of the pond, at the present time the water is at dangerously low levels and affecting the wildlife there, if the pond dries it will be fenced off and we will lose over 200 years worth of history as it won't be a pond anymore. We will lose a well loved pond that Generations of families have enjoyed over the years. We have successfully found the natural source of water that needs work done to repair and get it flowing back to the Mead Pond. The Isle of Wight council has said they will fund the required work if we can get the water source down to it.
The 1st stage is where we need help from the community. We need funds to cover further investigation, a mini digger to dig the new trench, the cost of materials, and the clearance of areas that need clearing for access to do this 1st stage of work.
The Shanklin town Council will distribute the remaining funds among local animal charities.

Thank you from all of us 
Organizer and beneficiary
Sharon Cooper 
Organizer
Southfield Gardens, Ryde