Friends, Family and loved ones,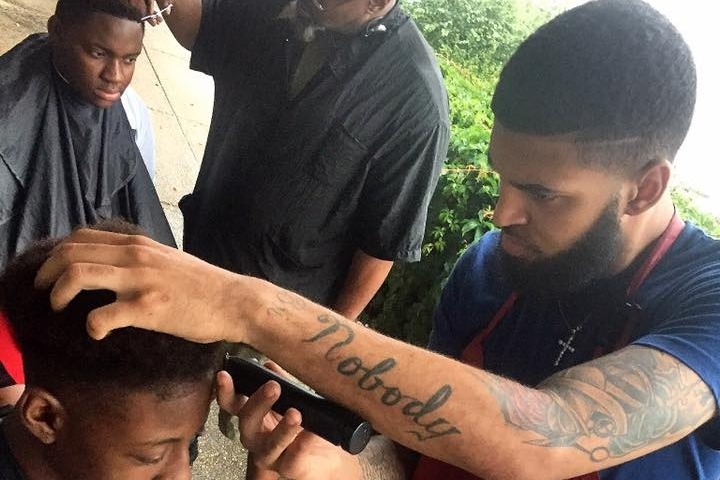 Jeremy McKellon, affectionately known as Remy to those who knew him in both his military service and as a barber in the Richmond, Virginia area. He attended Virginia Commonwealth University where he studied in the School of Business in pursuit of his MBA and promoted various events in the general Virginia area. Jeremy was shot and critically injured on 01/02/2019 as he was returning home from an event that he promoted that night. According to the paramedics, he was left in his vehicle with no assistance and enough to identify him. His life was saved by the 911 call of strangers who came to his aid after some time had passed.
Jeremy had his entire life changed in an unfortunate instant and this has also created a strain on his ability to earn income as well as provide for our family. Jeremy was/is a very attentive son and uncle who truly enjoyed spending time with his niece and nephews. Due to an act of violence, Jeremy suffered injuries that immediately took away his enjoyment of life and incapacitated his ability to work.
Jeremy's inability to provide for our family and the mounting medical bills from the multiple procedures that he will have to go through to provide some comfort and stability to his current condition has urged me to try to assist our family with your help in providing whatever assistance you can to meet the insurmountable cost of his extensive care. Please understand that these are extremely difficult times for our family, as we will have to move him into a home that can provide for his daily Healthcare and Rehabilitation needs.
Currently Jeremy cannot move anything below his neck, but we do believe that with your assistance and the proper care, he will be restored to a full and meaningful life allowing him to interact with his family the way that he used to.
The funding raised will be used to help provide:
Healthcare Expenses
Rehabilitation costs
Relocation expenses
Living expenses for the next 1 – 2 years as Jeremy Rehabs to regain full use of his extremities and living capacities.
Jeremy often spoke highly of how he wanted to provide a college savings for his niece and nephews, but unfortunately that won't be at the top of our list of priorities as we must take care of his needs.
Thank you all for your prayers and please truly consider supporting and sharing our efforts with those that you know willing to assist. We love you!