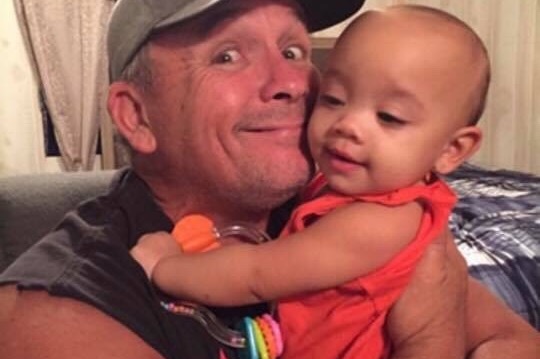 Randy, a loving and hardworking father of 5 and beloved grandpa, fell 20 feet from a roof while at work. He suffered several broken ribs, bruised lungs, and a shattered spinal vertebrae. Doctors have given him a 2% chance of ever walking again. He is going in for surgery tomorrow to attempt to put his spine back together, but even with that, the odds of Randy walking again are incredibly slim. 
Randy has always been a hardworking family man and serves as the sole financial provider for his three younger daughters aged 13, 15, and 16, and his wife who is unable to work due to medical issues. His family is his whole world. When he isn't working hard to provide for his girls, you can find him at Sunday church with his beloved granddaughter or spending his free time enjoying his family and some football. 
His medical expenses from the ER treatment for initial treatment coupled with the upcoming surgery will be a huge burden for this already struggling family man. This is to say nothing of the up-coming costs of such items as a wheelchair, making the home wheelchair accessible, and the money he will lose from being unable to work. As a man who has spent his entire life working with his hands in tough manual labor jobs, his livelihood and ability to care for his family is now a major source of concern. 
If you can give anything, even just a few dollars, to help cover these medical expenses from this unfortunate and truly life changing accident, all proceeds will go to helping this family man get through this tough time and his medical costs. 
Please note: The amount needed may change as we gather more information on Randy's care needs and medical bills. 
This is a hard working and loving family man who has lost his only real way of providing for his family! Please help if you can or share this campaign to help Randy and his daughters!