Ralph Needs to Drive from Wheelchair
What is the Need:
I need an E-Z Lock wheelchair lock installed in my modified Dodge Grand Caravan so I can drive from my wheelchair. I am unable to continue to transfer from my wheelchair to the driver's seat.
Who Benefits?
Myself! I want to maintain my independence by continuing to drive!
I have Muscular Dystrophy and a new Permobil power wheelchair - I needed the new wheelchair to ensure a safe lockdown behind the wheel.
What Will the funds be used for? 

Installation of E-Z Lock driver tiedown to enable my continued driving safely from the wheelchair. Below is  a copy of the estimate of the work.
The vendor is unnamed here, and is the premier mobility vehicle dealer/converter/dealer in Connecticut. I'm on my third vehicle through them since April1996 and can attest to their superior service!
See video links how the lockdown works further down.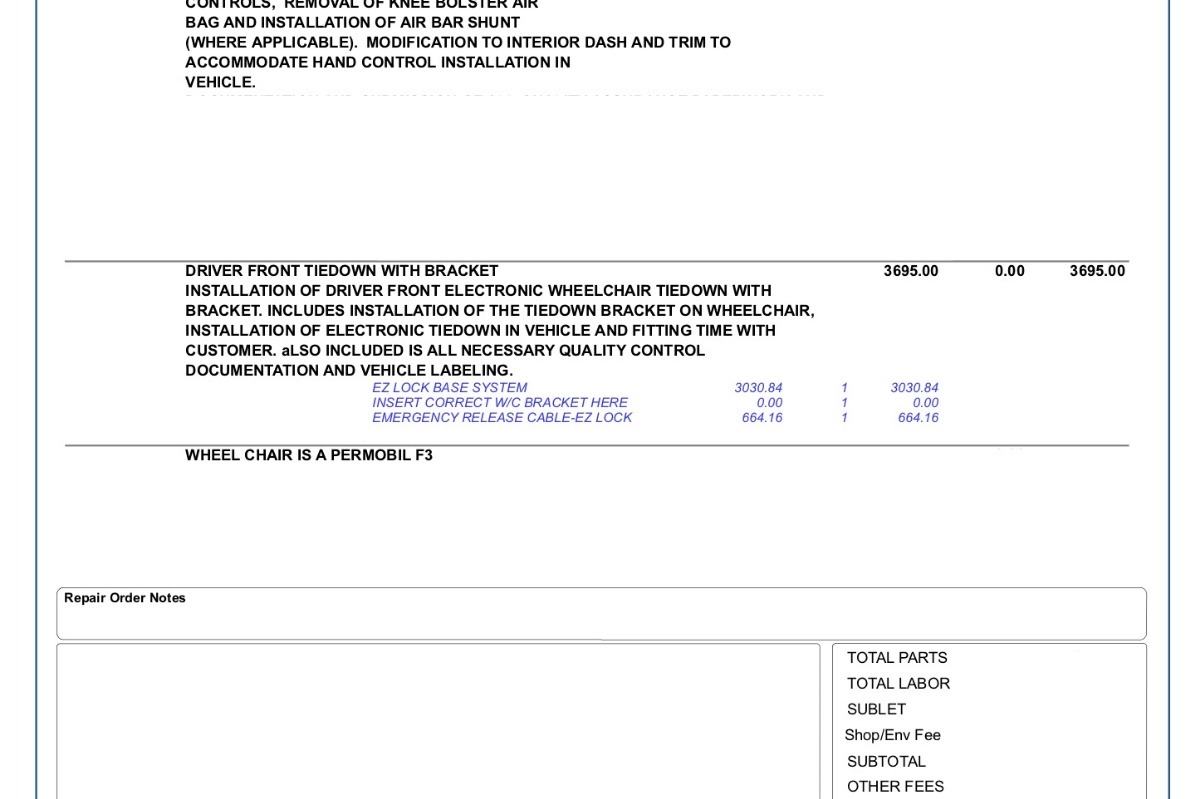 When are the funds needed?
I hope to be able to fund this modification on or before June 30, 2019. I expect that the work can be completed in 4-5 weeks after the order is placed.
A little more about me:
I have been driving by transferring from a wheelchair since April 1996; (3) wheelchair driver vans, top to bottom: 1989 Dodge B250; 1998 Ford E-150; 2008 Dodge Grand Caravan, modified with zero-effort steering & brakes and Featherlite push/rock hand control. (~ 75K miles)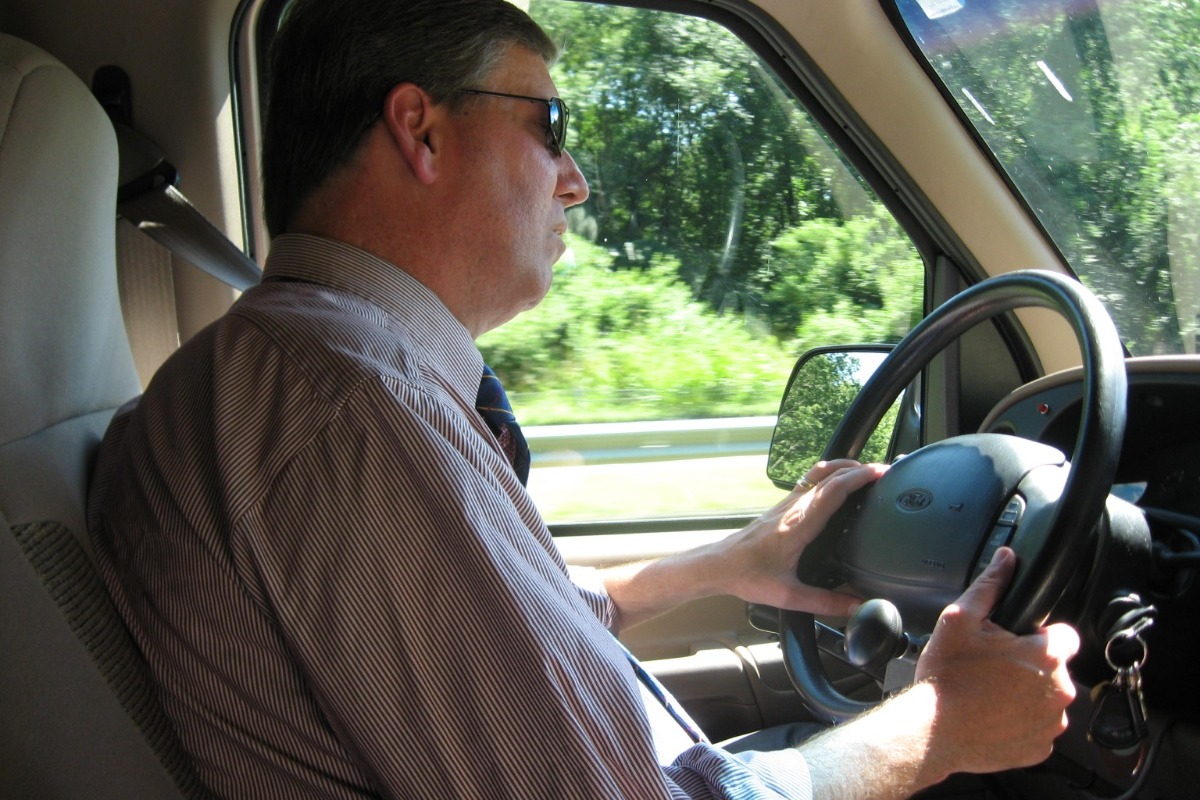 I need to continue to drive
from my Permobil F3 wheelchair.
Why is this cause is so important to me?
• Being abIe to drive am involved with my outside interests requiring transit to participate: Chairman, Ansonia Cultural Commission; Board of Directors, Center for Disability Rights; Advisory Board, Salvation Army Greater Valley.
• No options for traveling locally: Valley Transit District (ADA paratransit) only runs Monday-Friday until 5:30 p.m. Unable to even go to church on Sunday without driving. There are no wheelchair taxi options in my area either.
• We are building our Valley-Voice CT e-publishing business and need a greater advertising presence in our readership. That can be done best in face-to-face sales calls - I need to be able to drive.
Photo: Meeting in front of Ansonia CT city hall. L-R: Alderman Vaccaro, Ansonia Mayor Cassetti, Alderman Henri, 12/28/2015
• I've been driving in modified vans for nearly 23 years - meaning that I've enjoyed a sense of freedom and independence. 
How does the lockdown work? See the following video links:
E-Z Lock, How it Works
:
https://youtu.be/V_T3SIduHI0
Lockdown Process:
https://youtu.be/6UOgRgKvzJs
Driving: https://youtu.be/uNTUSvYfkBI
Organizer
Ralph Villers
Organizer
Ansonia, CT