Rally for Don's Cancer Battle
Hello, my name is Sarah Barrette and I have created this GoFundMe page to help raise monies for my dear dad, Don. My father, only 64 years old, was diagnosed with Head and Neck cancer this July after suddenly suffering with Heart Blocks in May. He was treated for his heart blocks with a pacemaker and we thought that his struggle with health issues albeit a little challenging, were essentially over. Little did we know they had just begun.
My parents, Don and Yvonne Barrette, have selflessly given their adult lives to taking care of hundreds of children. They have been Foster Parents for over thirty years. My father had many titles outside of dad & foster dad, also working full-time in construction, carpentry etc. He was the epitome of health and I rarely remember him having a cold.
I have six siblings, Chris, Shawn, Michael, Rachel, Rebekah and Jessica. The last four they adopted giving these children a bright future full of love and support. Two still remain at home, as they are 16 and 12. It has been a very difficult year for all, but especially for my little sisters of whom in this last year saw both my parents become suddenly ill. In March my mother suffered a TIA, of which she as well must remain vigilant to stay healthy and strong for not only herself & my little siblings, but also my dad.
Our parents have been to us a constant source of support and love. Working tirelessly, day after day, dedicating their lives to not only ours but all of the foster siblings that have lived with us over the many years.
My dad always ensured that we all had a roof over our heads, clothes on our back and food in our bellies. That is my dad, that is Don. But now he is very sick.
His cancer is Nasopharyngeal Carcinoma. It is a rare form of head and neck cancer and there is only one line of treatment, Radiation and a very hard [ toxic] chemotherapy. Due to the placement of my father's cancer, he requires extensive dental work of which the government does not cover. My parents receive no work plan benefits as my father is now on Unemployment Insurance, and the social assitance system has declined to help them. Adding to that his E.I runs out in September and they will have a wait time for CPP disability to kick in, leaving them without a source of income.
I have created this Rally for my father as he urgently needs to have his dental work done prior to commencing radiation therapy. The cost for that alone is $2500.00
I have made the goal of $5000.00 for not only the dental treatment but all other costs that have already quickly accumulated in a matter of weeks. For instance, my father suffers greatly with daily nausea rendering him with no appetite. He has already lost 28 pounds; and in order for him to have help with his nausea, which undoubtedly will only become worse with chemotherapy, the doctor prescribed a well known anti nauseant (Zofran) that for just one month costs $400.00!
It is imperative that he has access to this medicine along with others, as nutrition is half the battle to fighting this deadly, unforgiving disease.
His DAILY, 7 week long radiation therapy treatment begins after he can undergo his dental work and with my parents living in Newburgh, a tiny town that is 44 km each way to the Cancer Center located at Kingston General Hospital it is yet, another (astronomical) / surmounting cost in gas.
Between the dental care that is absolutely urgent in order for him to begin his fight with this horrible disease, the cost of mandatory medications, special nutrition requirements to help his body retain strength to fight, gas to and from daily treatments and other costs related to his battle, my family is seeking a modest goal of $5000.00.
It is said that everyone in life will be touched by cancer. I know this to be true, but when it becomes someone you've longed looked up to, is your pillar of strength, it becomes such a personal and emotionally challenging battle that I and my family intend to fight with all our strength and hope that others will join us.
Whatever you can give is deeply and unforgettably appreciated.
Please help us rally for my father, Don, so he may begin the fight of his life.
With our deepest gratitude and thanks,
Sarah & Family.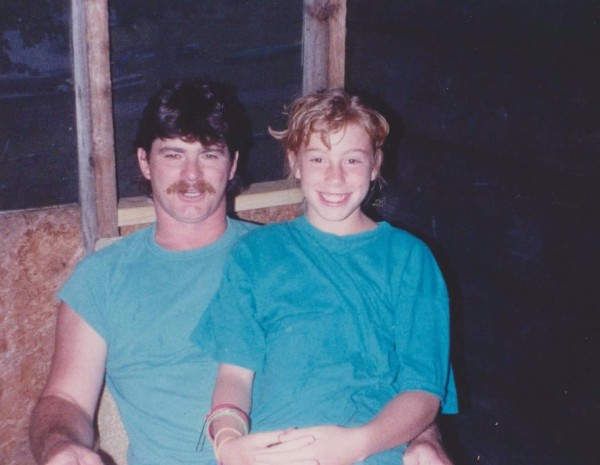 Organizer and beneficiary