Children with SEN raising £2400 in 24hrs for PPE
Our Vision
We are proud parents of our children with Special Needs. Our children have received care from the NHS since the beginning of their lives and now during a global pandemic they are giving back to our NHS. Our children are showing their appreciation for our national heroes by setting themselves individual challenges during Lockdown and asking for donations which will support non-profit organisations and individuals who are producing PPE for our care and medical workers.

Currently PPE is globally in high demand so we want to ensure that our money supports the individuals and organisations in the UK who are producing PPE against hospital government standards and distributing immediately to hospitals and care sectors. This is why we want to raise money instantly as every penny and every second can save a life and we want to protect our staff!

Our incredible children are able to give so much to the world we live in but they do not always have the opportunities to shine so us parents have created a platform for them to shine, inspire and contribute to a service that will always play a huge part in their lives. Please show appreciation for our children's individual challenges during lockdown by donating money which will directly support our chosen organisations who are currently in need of funding in order to continue their production and distribution of PPE to the NHS and Care sector. There will be regular updates every time money is transferred to a  PPE production line in order to reassure you that your money has made a difference.

YOU CAN DONATE ANONYMOUSLY AND EVEN IF YOU DONATE A FEW PENCE, EVERY PENNY COUNTS. THANK YOU❤️

SOME OF THE CHILDREN'S LOCKDOWN CHALLENGES SO FAR

1. This is Adham (Autism/Profoundly Deaf) he will be walking a marathon within one week. Every day he will walk 3.7 miles during his one exercise a day. A huge challenge for Adham as he requires support during any activities but has already completed 3 days so 4 more to go!


2. This is Liam (Autism). DJ Liam has set himself an 8 hour non-stop DJ challenge in his back garden. This is a challenge for Liam because he struggles to keep his attention but he will achieve this!


3. Here are two sisters (Autism)! Nicole and Chelsea and they have separate challenges according to their needs. Nicole will be maintaining her balance whilst bouncing on a ball 20 times without falling off which will be really challenging but she can do it! Chelsea finds it incredibly difficult to engage in tasks but we believe she can take part in a baking session despite all of her sensory issues. Go girls!


4. Here is Oliver (Deaf with CP). He has set himself the challenge of shooting lots of goals! This is challenging as it can physically be a struggle but we know he can do this!


5. We have a brother and sister ( autism) called Joe and Evie. Both will complete 1000 bounces each on a trampoline or a big ball depending on their choice. It will require lots of stamina and focus but we know they can achieve this!


6. We have David (Autism) who struggles with speech and language but with fantastic support from his mum he will practice saying "mama"! You can do it David!


7. We have Huzaifha (Autism). Our Zaifha loves to bake as it is so therapeutic! However he has never baked 100 cupcakes before but we know he can do it!


8. We have Euan ( Deaf and Autistic). Euan is a wonderful signer especially when it comes to food! He will be signing a food item for each letter of the alphabet. This is a challenge because it requires patience and focus but we know he can do this!


9. We have David (Deaf and CP). David is stretching his physical abilities by punching a punch bag 30 times in 2 minutes! We

know you can do this!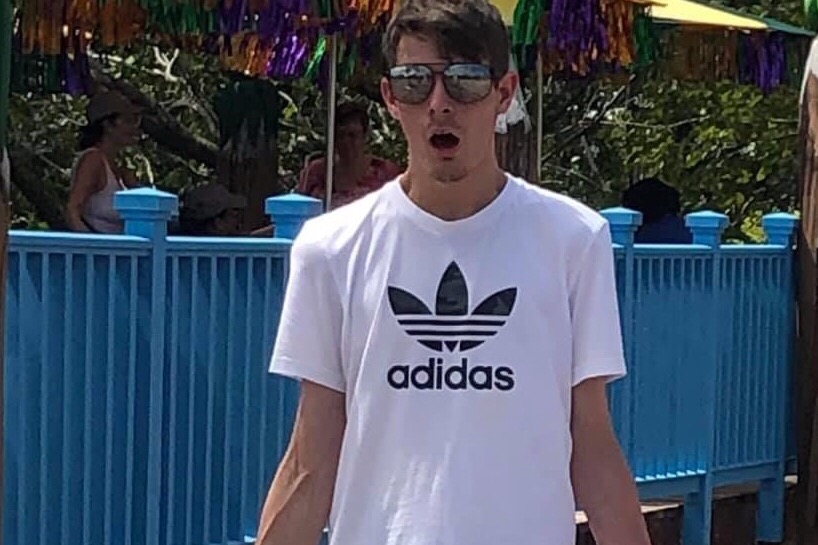 10. We have our gorgeous Leo! Leo experiences frequent challenging and frustrating times throughout the day so pacing in the garden helps LEO to calm down. Leo will be putting his pacing skills to good use by making 1000 steps in his favourite spot on the garden! You can do it!



11. We have our gorgeous Katie who will be jumping 1000 jumps with her sister and brother. All three have disabilities and they are wonderful children! We know they can do this! 


12. We have our gorgeous Ethan who is deaf, has ASD and other complex needs. Ethan decided to make lots of stones with rainbows painted on them and leave them outside of his home so that people who pass by can collect one and feel uplifted during these troublesome times. Ethan madeover 160 rainbow stones. Absolutely incredible Ethan. Well done! 


13. This is the amazing Thomas who has Soto Syndrome and Cerebral Palsay. He finds physical tasks a challenge but that didn't stop Thomas from completing his incredible obstacle course in his backgarden. Amazing! Well done Thomas!


Organizer
Shubha David-john 
Organizer
Gateshead, North East England, United Kingdom
#1 fundraising platform

People have raised more money on GoFundMe than anywhere else. Learn more

GoFundMe Guarantee

In the rare case that something isn't right, we will refund your donation. Learn more

Expert advice, 24/7

Contact us with your questions and we'll answer, day or night. Learn more