" NEVER LEAVE A TEAMMATE IN NEED"
This fund is not for me.
My business has had a lot of theft lately costing my small business over 11,000.00.
It hurts when you lose valuable tools, trailer, damage to your stolen vehicle and time.
Your livlehood.
All within two weeks. It hurts.
I received a call from Stockton PD officer, first name Captain at 5:30 am two Monday mornings ago.
" Sorry to call you so early Ben, but do you own a white Astro van?
I think I just found it windows broken all out and stolen of all tools.
Sorry buddy"
By chance I met Captain two months earlier running a blacksmith booth for Ansel Adams Elementry at Mickys Grove.
Captain went to high school with my Project Manager Dominic "Joe" Izumi.
But this fund is not for me but rather only for a team member and Freind.
Our lead professional installer depicted in this picture had one of my company vans stolen from his home.
In the van was 2500.00 dollars worth of my grinding equipment and 2699.00 of Jessie's tools.
Jessie's livlehood.
Jessie just saved up enough money to move his family to a safer neighborhood in the country, where his kids can ride their bikes and play, and he can feel comfortable having his girlfriend home safe when he's not there.
Gunshots are not abnormal in his neighborhood, even a death /murder just a cross the street from his home this year.
Jessie has worked for us for years growing from apprentice to journeyman in three categories of flooring in a short time considering how complicated and demanding the flooring profession is.
I chose to post the picture of him I did because I took it at 1:00 am while he helped me complete a large Laminate job for Edgewood business solutions owner Shawna Webber , then opening a beautiful dance studio.
When a deadline needs to be met Jessie always is on board.
Jessie never Leaves a teammate in need.
One of the hardest most honest well intentioned Flooring Professionals I have had the privledge to work with.
We have a Code Of Honor at Big Bens, " NEVER LEAVE A TEAMMATE IN NEED"
Jessie spent his moving money on new tools which prevented him from moving his family to a safer location he has worked hard to earn for them to have.
He deserves that.
And it was taken from him thru theft and thievery. Not just of material possessions , but his right to provide a safe environment for his family.
He has earned that. The theives that robbed him of his livelihood and tools to make a living, have taken more than just "things".
Therefore I emplore anyone with 5 dollars to donate to this awesome family man.
I will start out the donation with 100.00 and I'm furious I am only doing that. But the theives have robbed me too and I am still rebuilding that loss.
Again this is not for any of my losses but Jessie's.
Please share and donate if you can.
Thank you all!!!:):)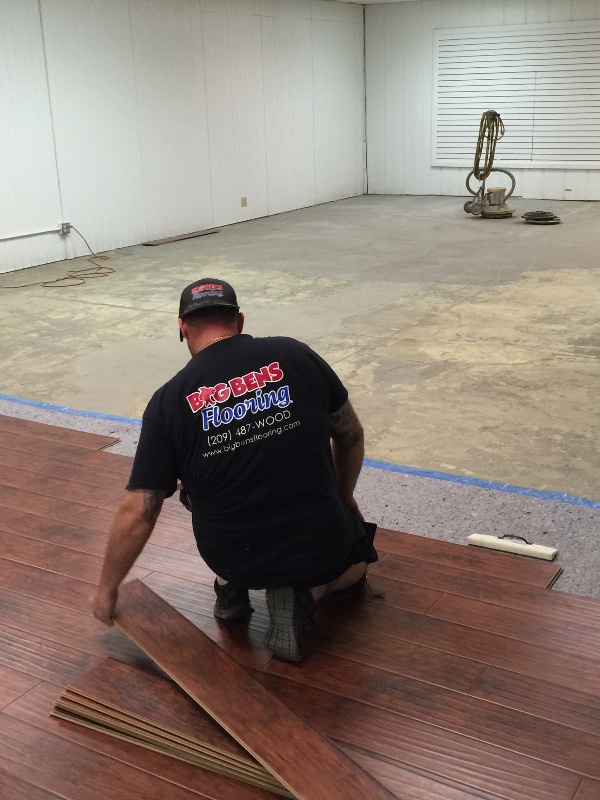 Organizer and beneficiary