Bring Back Grandpa Eddie's BBQ!!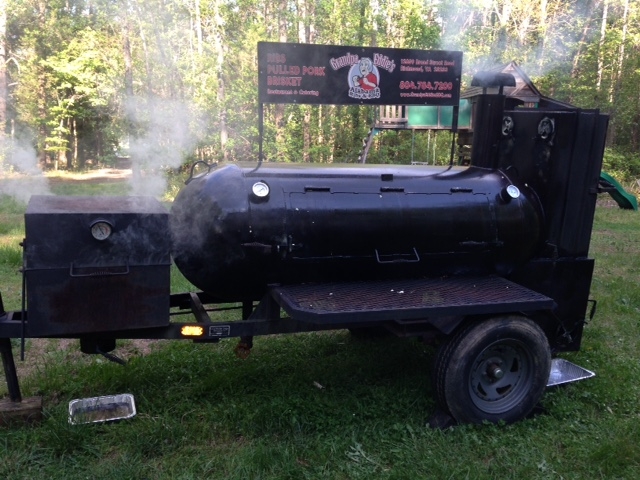 Spring Cleaning - May 4th - Getting the Smoker Ready!
Updates:  Since we started the campaign, we have gotten some media attention from our old friends at "Style Weekly" and "Richmond Magazine."  Check us out:
-Barbecue's Siren Song (Style Weekly)
-
BBQ & Peanut Butter Pie Fans, Rejoice! (Richmond Magazine)
So, we miss you and from what I can tell, you miss us too!  Grandpa Eddie's BBQ wants to come back with our famous Ribs, Pulled Pork, and of course our world-famous, Virginia State BBQ Championship Smoked Wings!  Miss the Peanut Butter Pie?  So do we! 
I have been honing my skills in other areas of the restaurant business, working at a national restaurant doing about $4 million a year in revenue. 
However, I miss Grandpa Eddie's as much as you do. 
We want to open a full-service food truck and come to you every day! We still have our smokers, our recipes and the desire to bring our great food back to Richmond. 
Help us on this new phase in our journey.  We Wont Disappoint!  We need start up capital, so we can build out a truck, get our inventory and start serving you.  We hope to be back up and running by this Spring!  With your help, that is very possible. 
Thank you for all your support in the past.  We look forward to building upon our existing relationships and reaching more Richmonders in the near future. 
Anything you can do to help can make this dream come true!
Organizer
Carey Friedman 
Organizer
Samary Forest, VA