Elly's Story
Our niece, Elyzabeth (Elly) Kuchynskas, is a beautiful, intelligent, kind (and sometimes sassy) 7-year old.  She loves ballet, arts and crafts, and playing with her two siblings--an 8-year old brother and a 5-year old sister.  She is an eternal optimist and a fun-loving, funny, and happy child.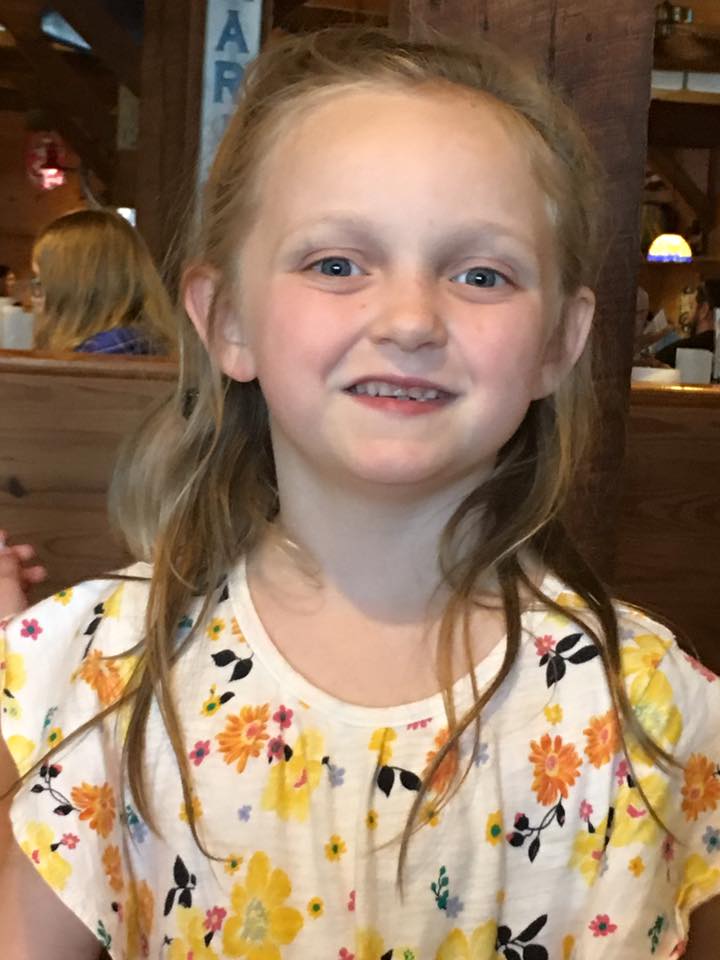 On July 11, our Elly was rushed to the hospital with a raging fever.  The doctors initially thought she may have Rocky Mountain Spotted Fever (RMSF)--a rare and potentially deadly bacterial infection transmitted by a tick--as a result of a recent vacation upstate.

Despite aggressive treatment, her condition deteriorated rapidly--affecting her heart, lungs, kidneys, and liver.  Two days later, on July 13, she was fighting for her life as her body began to shut down.  Doctors performed emergency surgery to connect her to an artificial heart and lungs (ECMO).  
While the surgery was thankfully a success, it is a short-term fix only--it does not fix what's wrong, but rather temporarily takes over for her heart and lungs to give her poor body time to rest.  Doctors must still treat the underlying condition.  
Doctors have since confirmed that tests for RMSF came back negative.  They have no idea what is causing our poor Elly to be so sick so suddenly.  As they continue to run tests to try to figure out what's wrong, she remains very heavily sedated in the ICU, while the ECMO is working to keep her alive.
She Needs Your Help
Elly has a long and tough fight ahead of her.  But she is the toughest, most resilient little girl we know, and she is at one of the best children's hospitals in the area.  We remain optimistic that the doctors will figure out what this is and that our Elly will beat it.  
In the meantime, we want her parents, Kris and Amy, to focus all of their attention on being there for Elly--who, although unable to move, can hear what's going on in her hospital room.  
That is why we turn to you to help this loving family of five with the medical expenses that will continue to mount and provide unnecessary stress to an already unbelievably harrowing situation.  It is yet unclear how long Elly will remain in the hospital and what her road to recovery will look like.  Any donation, no matter how small, will go a very long way--both in helping Elly and caring for her siblings.
The outpouring of love, prayers, and support that her family has received from loved ones to date has been overwhelming, and we are all so appreciative .  Please continue to keep Elly and her family in your prayers.
Organizer and beneficiary
Kelly Spatola
Organizer
New York, NY
Amy Kuchynskas
Beneficiary