Save the Elephants Internship
Hi there! My name is Patrick Freeman and I'm a budding elephant scientist and conservation communicator. I've just completed my bachelor's and master's degrees  in environmental science at Stanford University and I'm on my way back to the African bush. Several years of elephant behavior research in the field have opened up an internship opportunity for me with leading elephant conservation organization Save the Elephants in Samburu, Kenya running from February to April. I'll be assisting with longterm elephant monitoring and research projects and learning the ropes from some of the best scientists and conservationists the world has to offer. With elephants throughout Africa under the threat of poaching and human-wildlife conflict, this opportunity will equip me with the skills and experiences I need to continue being their champion - but I'm asking for help to get me there to do this important work. A donation of any amount is deeply appreciated and you can rest assured that your dollars are going to a good cause - the elephants need all the support they can get! You can read on below to learn a bit more about me and the organization I'm working with. Thanks in advance!


A Boy and His Elephants 
My captivation with elephants stretches back to my childhood. My mother recalls that I would often spend more time watching elephant documentaries than cartoons - soaking up as much knowledge about elephant biology and conservation as I could only to quickly relay it to my patient parents at dinner. An accumulation of elephant toys and figurines, all with individual names and personalities, filled my room. 
This wasn't just a child obsessed with his favorite animal - this was the beginning of life devoted to another species. 
This passion for elephants followed me to college and connected me with elephant expert Dr. Caitlin O'Connell-Rodwell, with whom I spent two consecutive summer field seasons in Etosha National Park, Namibia. During my time in the field, I got a crash course in elephant field science with an emphasis on behavioral observation of bull elephant social dynamics and family herd demography. The combination of behavioral observations and managing the identification catalogues had me hooked for life.
My Art
My time in Africa also allowed me to explore my love of wildlife photography and hone my skills in visual storytelling. With so many individuals that I could describe in my photos, I reveled in sharing my images with people and recounting my day-to-day research in a blog that brought folks into the field with me. You can see more high-resolution images both on
my research blog from the 2012 season
 and on
my personal Tumblr page
. I've provided a few samples of my work below!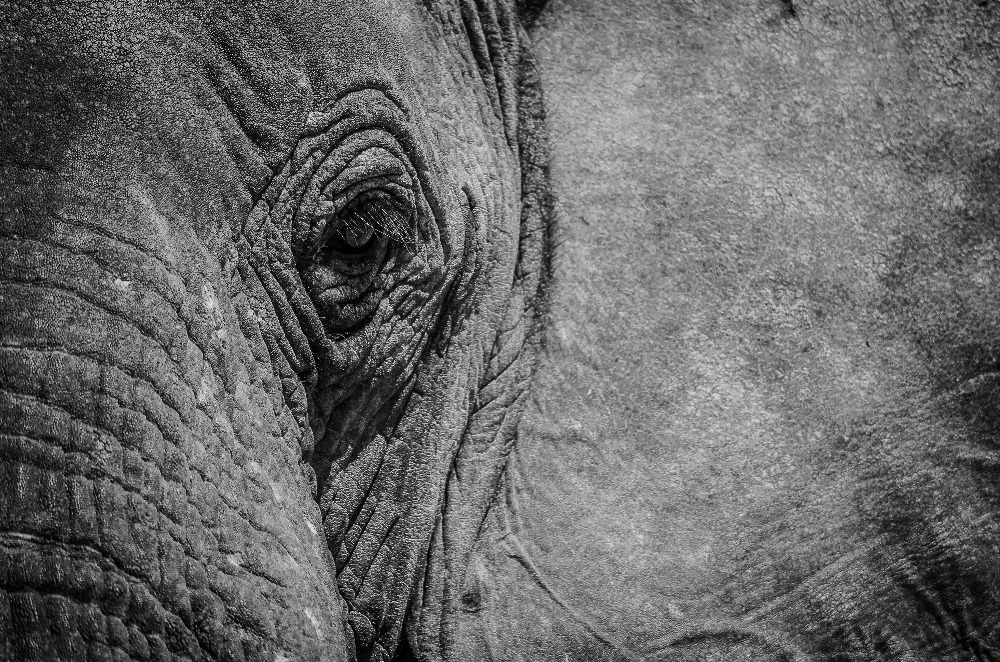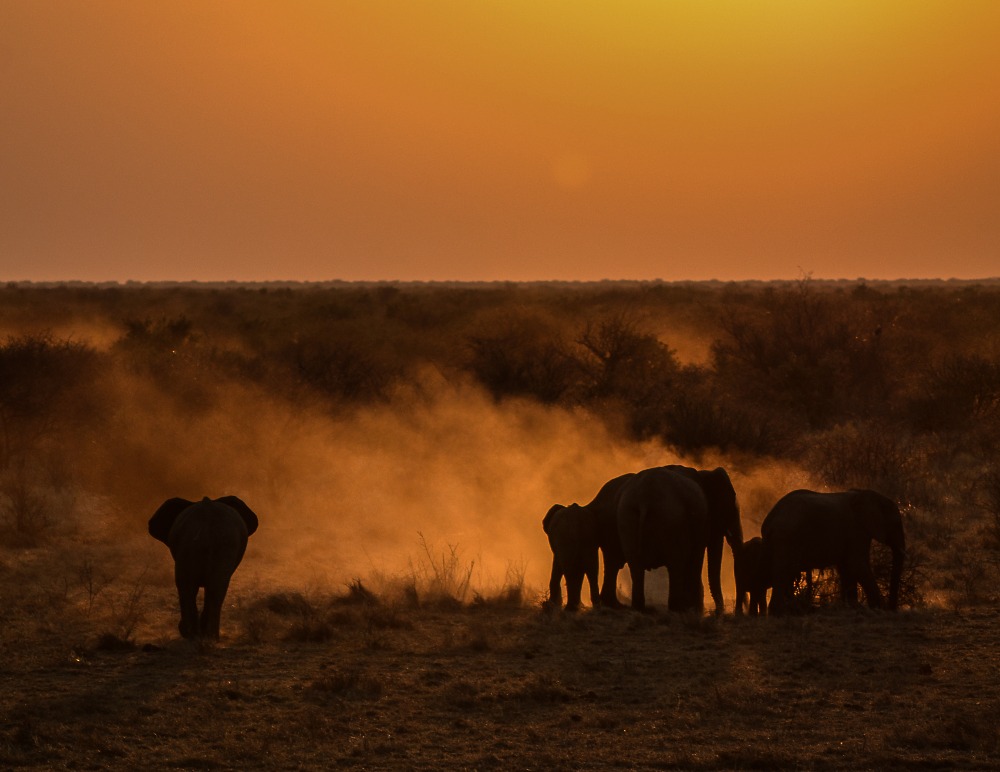 Elephants in Peril
Unfortunately, just as I am on the cusp of beginning my career in elephant science, their collective future is in extreme jeopardy. A massive surge in demand for ivory in China has sparked a disastrous uptick in elephant poaching throughout much of Central and East Africa to provide an ample black market supply. A recent report by respected elephant scientists suggests that around
100,000 elephants were illegally poached on the African continent
 in 2010, 2011, and 2012 - that translates to nearly 40,000 elephants a year lost to fuel a trade in trinkets and conspicuous consumption. This precipitous drop in numbers puts many populations of elephants in jeopardy of extinction and we may lose many populations of elephants entirely within the decade if we don't turn this ship around now.


I have only short words for this prospect: Not on my watch. 
Poaching isn't only about the numbers - it's about the individuals that we're losing and the stories they take with them. Elephants are incredibly intelligent and social and depend on their extended family bonds for the transfer of knowledge and psychological support. Their stories must be told and I want to be one of the people to spread them as a tool for their conservation.
Over the last few years, I have been proactive in lending my voice and passion to elephant conservation efforts. While at Stanford I was part of a small law school course that helped develop a list of recommendations to the President's Task Force to Combat Wildlife Trafficking - and as the only person in the course with any field experience or previous knowledge of elephant conservation I helped provide vital historical context to the poaching problem besieging them. I am also a member of the Bay Area elephant advocacy group March for Elephants that coordinated two huge public protests in San Francisco and was the keynote speaker at the 2011 march in which I performed the spoken word piece that I crafted while in my last year of my undergraduate degree at Stanford University. You can find a video of the performance below.

The Next Step
So where does this story lead? With a freshly-minted master of science degree in Conservation Science Communication from Stanford University, it's time for me to get back into the field. After meeting the legendary founder of leading elephant conservation organization
Save the Elephants
,
Dr. Iain Douglas-Hamilton
 at an event in the Bay Area in October, he encouraged me to apply to their official internship program and come spend a few months with them in Kenya learning the ropes of Kenyan elephant conservation and science. I am happy to announce that my application has been accepted and that I will be traveling to Kenya to join the staff of Save the Elephants for February, March, and April!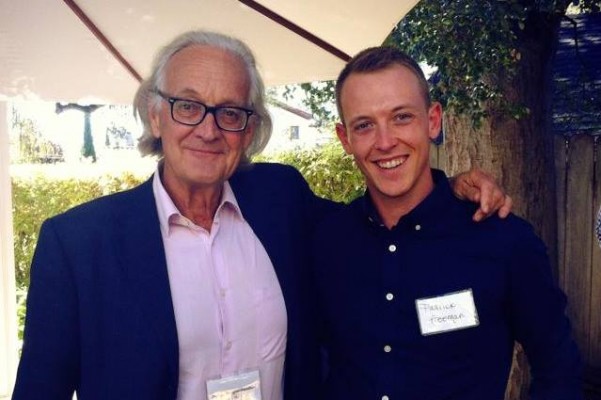 (A photo of me with my idol, the founder of Save the Elephants, Dr. Iain Douglas-Hamilton.)
I'll be working hard the entire time that I'm there, expanding my skills in elephant conservation and science in preparation for my pursuit of a doctoral degree. I'll spend much of time assisting in day-to-day elephant monitoring. Samburu National Reserve, where Save the Elephants is based, hasn't been immune to the poaching crisis and several of the area's
matriarchs have been poached
 in recent years, leaving many families without strong leaders. Many of the area's large bulls have also been targeted for their impressive ivory. As such, Save the Elephants works tirelessly to monitor the movement of important individuals in their population through
the use of high-tech tracking collars
. I'll be joining the staff in keeping track of these individuals while learning the ins, outs, ups, and downs of field conservation in Kenya, a vital step in my professional development as a field conservationist and part of the next wave of people devoted to keeping these animals and their families safe. I'll also be blogging from the field so you can keep up with the activity in the bush!
This experience sadly doesn't come free so that's where you come in! I'm reaching out to friends, family, and elephant-lovers on the Internet to help me fund my experience in Kenya. While I'll be covering many aspects of my travel myself, I am asking for support for the expenses that can be found below:
Round-Trip Airfare SFO-Nairobi - $1100
Internal Flights Nairobi-Samburu - $400
Emergency Travel Insurance - $50
Kenyan Visa - $50
STE Internship Fee (covers my room and board as well as general camp maintenance) - $3200
Immunizations: $400
Total Fundraising Goal: $5,200
Ensuring a safer world for elephants has been, and will always be, a central goal in both my personal and scientific lives. This powerful opportunity to be trained by one of the leading organizations in the field will be invaluable as I chart out a future that is intricately woven with the animals that I love so dearly. 
Many thanks in advance, your donations are deeply appreciated! Keep your eyes peeled for updates as my departure date gets closer! Until then - trunks up!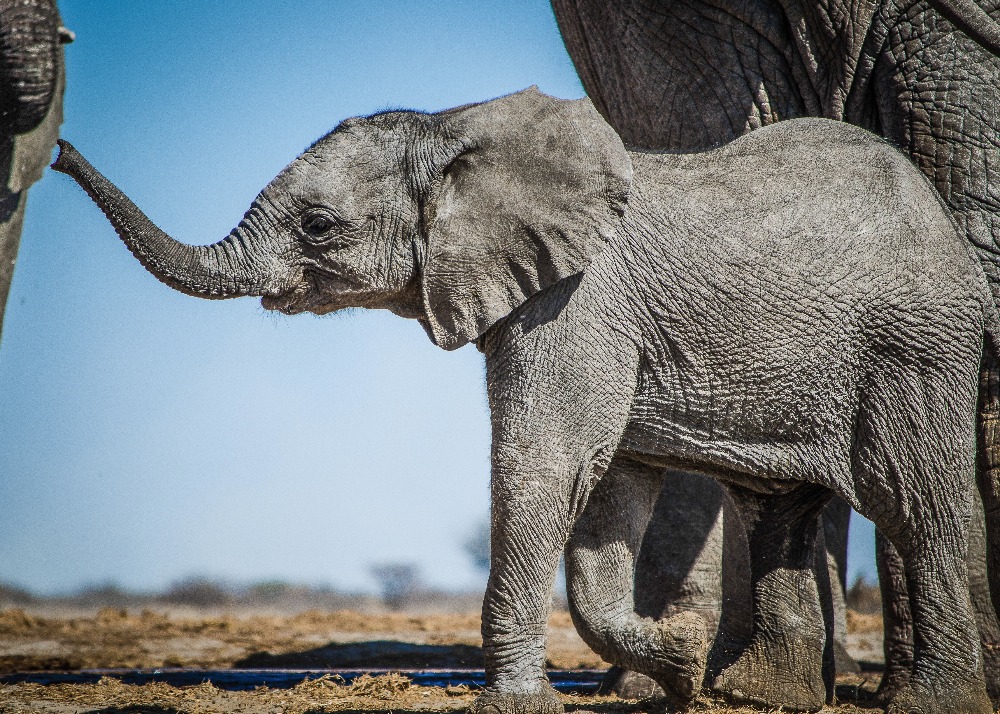 -Patrick T. Freeman 
Twitter: @PTFreeman
Instagram: @PTFreeman
Tumblr: patricktfreeman1.tumblr.com
Organizer
Patrick Freeman
Organizer
San Jose, CA