SIRIOOOS Project, Uruguay, 2021
VERSION EN ESPAÑOL MÁS ABAJO

SIRIOOOS Project, Uruguay, 2021  - Crowdfunding

We want to change Education and open portals for the new humanity, for a Society of Peace and Solidarity, for all children and for those to come…

You too?

Welcome to the SIRIOOOS Project…

The SIRIOOOS project is the Master Plan of the Pedagooogia 3000 / Educatiooon 3000 International Foundation, whose purpose is the transformation of education into a reconnective, joyful, pro-active and peaceful Education (with a Cap E).

 All together we are developing the awareness of a comprehensive new Education that:

 
- enhances the gifts of each human being,

- supports a harmonious society,

- and takes care of our Planet.

 
This plan has six components or sub-programmes, as follows:


1. International Institute for Advanced Neuro-Pedagogy 3000 4000 5000

2. Training / Secretariat of Pedagogical Innovation

3. The 7 Petal Schools and Network

4. International Communication Network

5. Multi-University 3000 4000 5000

6. Siriooos Site and 5 Continent Campus

It is for all humanity.


Duration: Three years. (A Phase II and III of three-year duration each are also planned).

Geographic coverage: Uruguay with a network linking the 5 continents.

 Activities will be both online and on-site, with many multicultural exchanges.

 Thus, we invite you to be participants in the co-creation of a new Education that allows the development of a society based on a culture of peace and that responsibly cares of the planet, as well as the integral formation of human beings with conscience, harmony and fullness.

 Thank you for collaborating with our crowdfunding.

Noemi Paymal and Team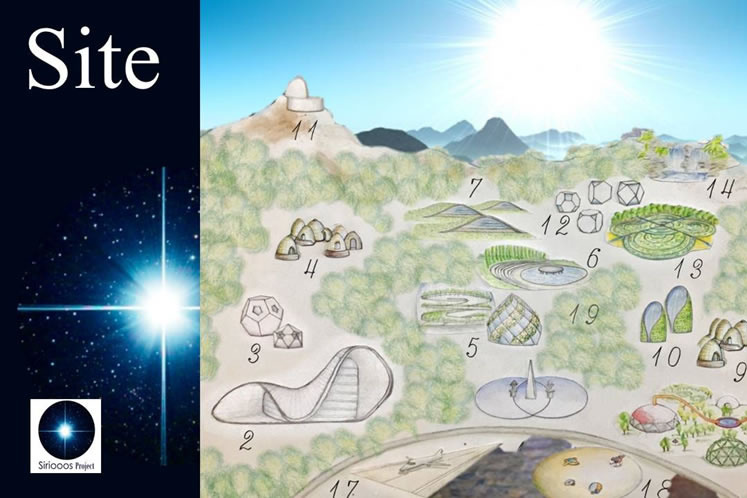 VERSION EN ESPAÑOL
Crowdfunding 2021

Deseamos cambiar la Educación y abrir portales para la nueva humanidad, para una sociedad de Paz y Solidaridad, para todos los niños/as y para los por venir….
¿Tú también?
Bienvenido/as al Proyecto SIRIOOOS….
El proyecto SIRIOOOS es el Plan Maestro de la Fundación Pedagooogia 3000 / Educatiooon 3000 Internacional, cuyo propósito es la transformación de la educación por una Educación reconectiva, alegre, pro-activa y de paz.
Estamos impulsando el desarrollo de una Educación Integral (Educación con E mayúscula) con consciencia que:
- potencie los dones de cada ser humano
- apoye una sociedad armónica
- y cuide a nuestro Planeta.
Este plan presenta seis componentes o sub-programas:
1. Instituto Internacional de Neuro-pedagogía Avanzada 3000 4000 5000, IINA
2. Capacitación / SIP Secretaría de Innovación Pedagógica
3. Escuelas de los 7 Pétalos
4. Red de Comunicación Internacional RedCI
5. Multi-Universidad 3000 4000 5000
6. Sitio Siriooos y al campus 5 continentes
Es para toda la Humanidad…
Vigencia: Tres años. (Está prevista una Fase II y III de tres años igualmente).
Cobertura geográfica: Uruguay con red en los 5 continentes.
Las actividades serán tanto en línea como in situ, con muchos intercambios multiculturales.
Le invitamos así a ser partícipes de la co-creación de una nueva Educación que permita el desarrollo de una sociedad basada en la cultura de paz y el cuidado responsable del planeta, así como la formación integral de seres humanos con consciencia, armonía y plenitud.
Gracias por colaborar con nuestro crowdfunding
Noemi Paymal y equipo