Provide hope through basketball!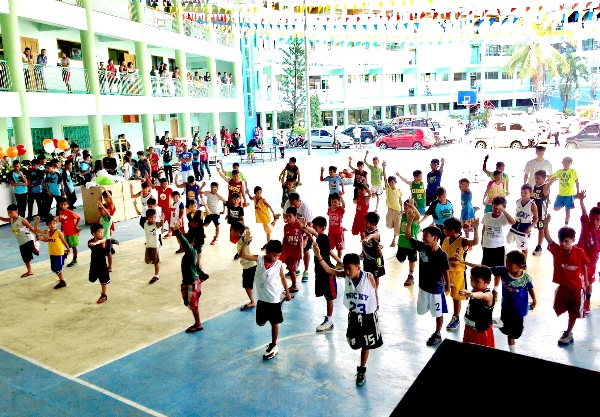 Last year, my mother , Marietta Corales started a FREE BASKETBALL CLINIC in Tagbilaran City, Bohol, Philippines to commemorate the first death anniversary of our father, Mariano Corales who passed away on May 1, 2015. Around 100 children from less fortunate  families in the City availed of the free clinic under the tutelage of competent basketball coaches led by Mr Peter Naron, a retired Philippine Basketball Association (PBA) player.
This project proved so helpful in improving the playing skills of the kids that our family decided to continue with the same clinic this year every weekend throughout the whole month of July. 120 children ages 7-16 years old will be getting a great learning opportunity which  will otherwise be hard for them to undergo if it weren't a free clinic since it could cost their family a lot of money. Therefore, together with our mom, we  are offering you a chance to rally behind the development of poor children so that they could attain their goals in life.  Your donation of any amount will cover stipends for the coaches and trainers, uniforms for the kids, free lunches for the participants and their chaperones and so much more!! These kids will get the training enough to help them become competitive and easily obtain a future scholarship that will provide them a degree in order to pull them and their families out of poverty.  We would like to empower them with the fact that our father Mar Corales earned a law degree in 1965 from the  Divine Word College (now Holy Name University) in Bohol, Philippines without having to pay a single cent by being a basketball scholar.
You can get somebody to earn a degree. Help poor kids get a good training in basketball. Support the Mar Corales Free Basketball Clinic in any way you can.  Please do share with your friends and give them the same opportunity to help too. 
Thank you in advance for your huge heart and generosity. Best wishes from our family to yours. 
Sincerely,
Margie Corales-Dumadag
Organizer and beneficiary