PR Farmer's Market needs help!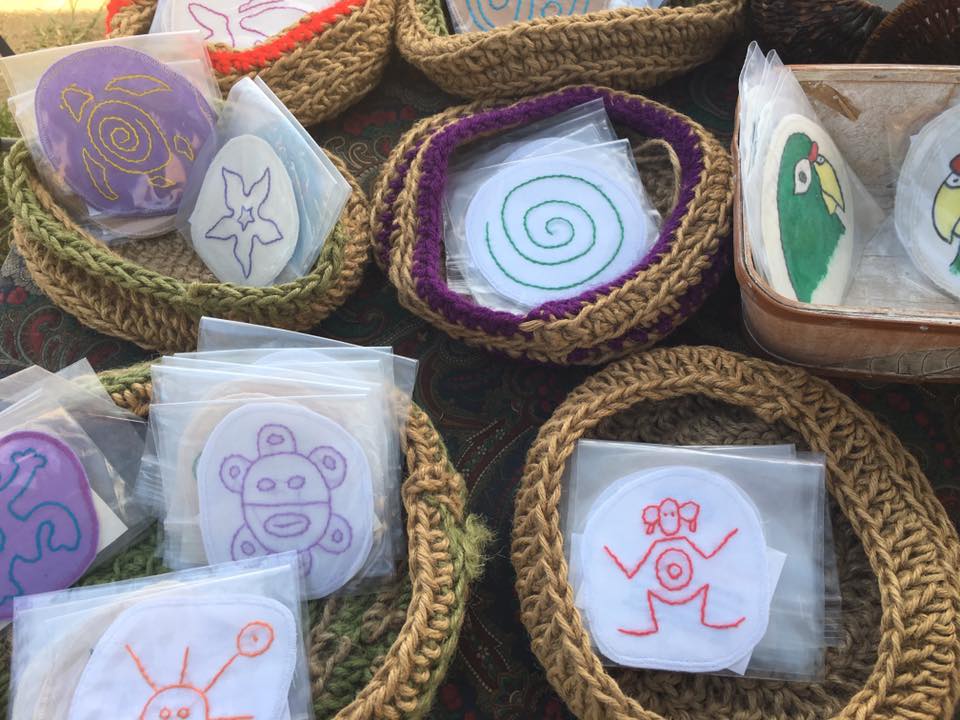 Our Goal:
The
Aguadilla Farmers' Market (AFM)
is hoping to raise enough funds to continue operating in 2018.
Who We Are:
The Aguadilla Farmer's Market is a community staple that was founded in Aguadilla, Puerto Rico in 2010. Recognizing that Aguadilla was lacking a platform to sell local goods to local people, several community members got together and created the AFM as we know it today. Though it started small, the market has grown over the last decade and has become an essential part of the local economy and community. AFM is committed to providing sustainable and locally-sourced products to the community and is proud to be affiliated with Slow Foods, a nonprofit international organization that promotes "clean, good, fair food for all". At AFM we proudly provide the community with:
Locally-grown produce that is sold directly to the consumer by the farmer who raised and harvested his or her crop without the use of pesticides or added hormones.
Delicious premade and made-to-order foods that are sourced from local produce and exhibit local culinary traditions and cuisines.
Organic, handcrafted skin, hair, and body products
Intricate artisanal goods crafted with expertise by local makers and sourced from local materials.
What We're Doing:
The Aguadilla Farmers' Market is reaching out to our community of friends, families, and lovers' of farmers' markets everywhere to help us keep this essential piece of the Aguadilla community alive.
Hurricane Maria has impacted Puerto Rico in many catastrophic ways, and Aguadilla is no exception. Typically we fund our market expenses through a weekly table fee collected from the local vendors who sell their goods to the community. Unfortunately, the damage caused by Hurricane Maria prevented the farmers' market from operating for several weeks as the local community (AFM members and vendors included) recovered. During this time, we were unable to charge the table fees that fund our operation. Though we are happy to say we have been back up and running since November, we ended the year short on the funds necessary for basic operations.
Please help support a pillar of the Aguadilla community by contributing to our fund and help us keep an essential element of the local economy alive. Any donation is greatly appreciated and goes directly to helping the market jumpstart the new year. As an expression of our gratitude for your support, any person who donates $100 or more will receive a $10 credit that can be used at the market or a donation of $120 or more receives a signature Aguadilla Farmers' Market tote bag. Thank you so much for taking the time to read this and please consider contributing to an essential part of a local economy and a local community. If our story has affected you in any way, consider sharing with family and friends, and help us keep our mission going. Thank you!
-----------------------------------------------------------------------
Nuestra meta:
El Mercado de Agricola de Aguadilla (AFM) espera recaudar fondos suficientes para continuar operando en 2018.
Quienes Somos:
El
AFM
es un alimento básico de la comunidad fundado en Aguadilla, Puerto Rico en 2010. Reconociendo que Aguadilla carecía de una plataforma para vender productos locales a la población local, varios miembros de la comunidad se unieron y crearon el AFM tal como lo conocemos hoy. Aunque comenzó pequeño, el mercado ha crecido durante la última década y se ha convertido en una parte esencial de la economía y la comunidad local. AFM se compromete a proveer productos sostenibles y de origen local y se enorgullece de estar afiliado a Slow Foods; una organización internacional sin fines de lucro que promueve "alimentos limpios, buenos y justos para todos". En AFM, orgullosamente proveemos a la comunidad:
Productos cultivados localmente; cuales se venden directamente al consumidor por el agricultor que cría y cosecha sus cultivo sin el uso de pesticidas o hormonas añadidas.
Deliciosos alimentos pre hechos y hechos a pedido que proceden de productos locales y exhiben las tradiciones y artes culinarias locales.
Productos orgánicos, artesanales para la piel, el cabello y el cuerpo.
Productos artesanales elaborados con materiales locales y con la experiencia de la mano de obra local.
Que necesitamos:
El Mercado de Agricola de Aguadilla pide la ayuda de nuestra comunidad de amigos, familias y de todos los amantes de mercados de agricolas en todas partes para ayudarnos a mantener viva esta parte tan esencial para la comunidad de Aguadilla.
El huracán María impacto a Puerto Rico de manera catastrófica, y Aguadilla no fue una excepción. Por lo general, financiamos nuestros propios gastos de mercado a través de una tarifa cobrada a los vendedores locales por sus mesas. Lamentablemente, el daño causado por el huracán María impidió nuestra operaciones en el mercado agrícola durante varias semanas mientras la comunidad local (miembros de AFM y proveedores incluidos) se recuperaba. Durante este tiempo, no pudimos cobrar los aranceles de mesas de los vendedores que financian nuestra operación. Aunque estamos muy contentos porque hemos estado operando nuevamente desde Noviembre, terminamos el año corto con los fondos necesarios para las operaciones básicas.
Ayúdenos a apoyar un pilar de la comunidad de Aguadilla, contribuyendo a nuestro fondo y manteniendo vivo un elemento esencial de nuestra economía local. Cualquier donación será muy apreciada y va directamente a la ayuda del mercado a comenzar el nuevo año. Como una expresión de nuestra gratitud por su apoyo, cualquier persona que done $ 100 o más recibirá un crédito de $ 10 que se puede usar en el mercado y una donación de $ 120 o más recibe una valija de Aguadilla Farmers 'Market. Muchas gracias por tomarse el tiempo para leer esto y por favor considere contribuir a una parte esencial de la economía local y la comunidad local. Si nuestra historia te ha afectado de alguna manera, considera compartirla con familiares y amigos, y ayúdanos a mantener nuestra misión en marcha. ¡Gracias!
Puerto Rico Destination Weddings, Inc. 
Organizer