Poplin Family Medical Fund
Our friends, The Poplins, are a beautiful family of 4 that make it through the craziness of life with laughter and positivity. As one of the first families we became friends with after moving to Indy, we were immediately attracted to their zest for life and ridiculous senses of humor. Little did we know upon meeting them (nor did they know) that their son Wyatt would soon be facing a mysterious illness or that Rick, his father, would shortly thereafter be diagnosed with Ushers- a disease that slowly robs you of your hearing and vision. 
Wyatt began getting extremely high fevers, severe stomach pains, swollen lymph nodes, and infections at 18 months old.  He's endured 3 surgeries on his neck to clean out necrosis of the infected lymp nodes and 2 facial surgeries after infection walled itself off and killed the skin. Now he is facing another surgery, this time on one of his lungs where the bottom portion has died. A mystery for many years, he was finally diagnosed with CGD Chronic Granulomatous Disease 
https://ghr.nlm.nih.gov/condition/chronic-granulomatous-disease
Wyatt will be on Bactrim the rest of his life and will spend everyday with a severely weakened immune system. He contracted Nocardia several years ago and this continues to be a major source of his health problems as well.
I am setting up this fund to help alleviate some of the financial burden that my friends are facing. Although it looks like we are trying to raise a lot, this will barely scratch the surface.  The Poplins have spent the past 8 years doing this by themselves.  They stay positive, roll with the punches and NEVER ask for anything.  Being a mother of 2, I can't imagine what my amazing friend Meagan is going through. What's ahead for her family is so uncertain, and yet she keeps her chin up and lives in the moment like nobody else I've ever known. So, with all that being said, I ask you to please contribute to this fund.  Every little bit helps! Hospital stays, medicine, surgeries, time away from work, meals, specialist...it all adds up.  So, count your blessings, kiss your loved ones, live in the moment and keep laughing...because if our friends The Poplin's can do it, so can you. Thank you SO much for reading this. Feel free to share! 
Big Hugs XO -Laura
Wyatt and Rylee- Sweet Siblings
Wyatt, Rylee, Meagan and Rick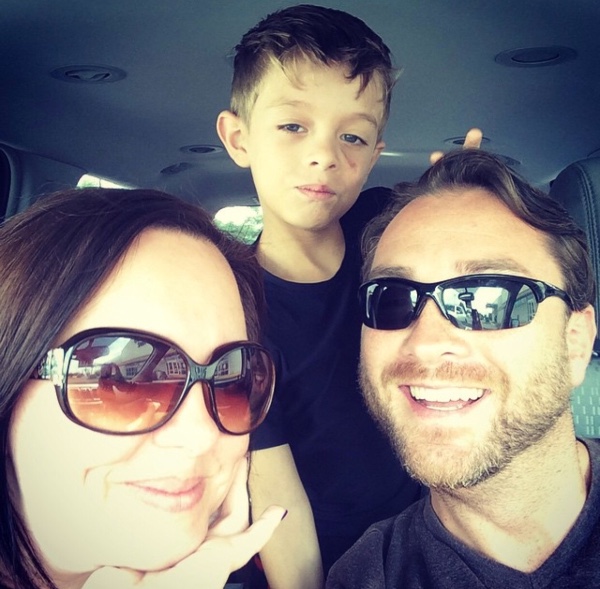 Mom (Meagan) Dad (Rick) and Wyatt
Organizer and beneficiary
Laura Merwitzer Del Carlo