Please help us with Flynn's subaortic stenosis
Flynn is a 7 month old Australian sheperd labrador mix, he is the sweetest boy and loves finding sticks,  is fully potty trained and loves going to the dog park (although he gets tired out easily!)  He also loves off leash walking in nature, follows us and comes when called. 

When we adopted Flynn, the animal centre provided us with a free vet medical check. The vet said that Flynn had a heart murmur (at 2 months old) but that it was a normal puppy heart murmur (grade I) and that it would go away with time. Flynn started growing, and at three months old, our local vet said his heart murmur was now grade II. At four months old, the left ventricle of the heart was at grade II and flynn had a new heart murmur on the right ventricle grade I. The vet recommended we do an echocardiogram with a cardiologist to evaluate if Flynn had a heart disease just to be safe for his castration to eliminate any risks.

Flynn did an echocardiogram with the cardiologist at the vet ($515) and was diagnosed with sub arterial stenosis, which is the obstruction of the left ventricular of the heart. In other words, Flynn's heart has to push much harder to make his blood flow, which can lead to lethargy, fatigue, coughing, increased breathing, and sudden death. Currently Flynn has mild sub arterial stenosis but since he is only 7 months old, his heart condition can become moderate to severe if his heart keeps growing. 

Flynn has to be castrated as soon as possible but the fees are twice as normal ($1036) with a ECG machine that monitors his heart in case of arrhythmia with a specialist, with the addition of antibiotics to monitor heart infections. 

Since Flynn has a congenital pathological disease,  the cost of castration is doubled,  further echocardiograms must be done, antibiotics have to be administered and beta blockers as well in the future if Flynn's condition worsens (medication that reduces heart pressure). 

Meanwhile, we have to pay for Flynn's surgery as soon as possible ($1036 estimation by the vet) and cannot afford it, I am heartbroken and want to give Flynn the best life... I cannot face the fact that if his condition becomes moderate to severe he could die at any moment, he's only a puppy.  If you can help us with Flynn's treatments, we would be forever grateful to you.

——————————————————————————————————————————————————

Flynn est un jeune berger australien labrador mélangé âgé de 7 mois, il est le garçon le plus gentil. Il adore trouver des bâtons, est parfaitement entraîné et aime aller au parc canin (même s'il se fatigue facilement!). Il adore également se promener dans la nature, nous suit et vient quand appelé.

Lorsque nous avons adopté Flynn, le centre animalier nous a fourni un examen médical gratuit. Le vétérinaire a déclaré que Flynn avait un souffle cardiaque (à l'âge de 2 mois) mais qu'il s'agissait d'un souffle cardiaque normal chez les chiots (grade I) et qu'il s'en irait avec le temps. Flynn a commencé à grandir et, à l'âge de trois mois, notre vétérinaire local a déclaré que son souffle cardiaque était maintenant de grade II. À quatre mois, le ventricule gauche du cœur était au grade II et Flynn avait un nouveau souffle au ventricule droit au degré I. Le vétérinaire nous a recommandé de faire un échocardiogramme avec un cardiologue pour évaluer si Flynn avait une maladie cardiaque juste pour être sans danger pour sa castration pour éliminer tous les risques.

Flynn a passé une échocardiographie chez le cardiologue chez le vétérinaire (515 $) et a reçu un diagnostic de sténose subaortique, qui consiste en une obstruction du ventricule gauche du cœur. En d'autres termes, le cœur de Flynn doit pousser beaucoup plus fort pour faire circuler son sang, ce qui peut entraîner une léthargie, une fatigue, une toux, une respiration accrue et une mort subite.

À l'heure actuelle, Flynn souffre d'une sténose subaortique légère, mais comme il n'a que 7 mois, sa maladie cardiaque peut devenir modérée à grave si son cœur continue de grossir. Flynn doit être castré dès que possible, mais les frais sont le double qu'une castration normale (1036 dollars) avec un électrocardiographe qui surveille son cœur en cas d'arythmie chez un spécialiste, avec l'ajout d'antibiotiques pour surveiller les infections cardiaques.

Étant donné que Flynn souffre d'une maladie pathologique congénitale, le coût de la castration est doublé, il faut procéder à d'autres échocardiogrammes, administrer des antibiotiques et des beta blockers à l'avenir, si l'état de Flynn s'aggrave (médicaments qui réduisent la pression cardiaque).

En attendant, nous devons payer l'intervention chirurgicale de Flynn dès que possible (estimation de 1036 dollars par le vétérinaire) et je ne peux pas me le permettre, j'ai le cœur brisé et je veux donner à Flynn la meilleure vie qui soit ... Je ne veux pas faire face au fait que son état peut devenir modéré à sévère, qu'il pourrait mourir à tout moment, ce n'est qu'un chiot. Si vous pouviez nous aider avec les traitements de Flynn, nous vous en serions des plus reconnaissants.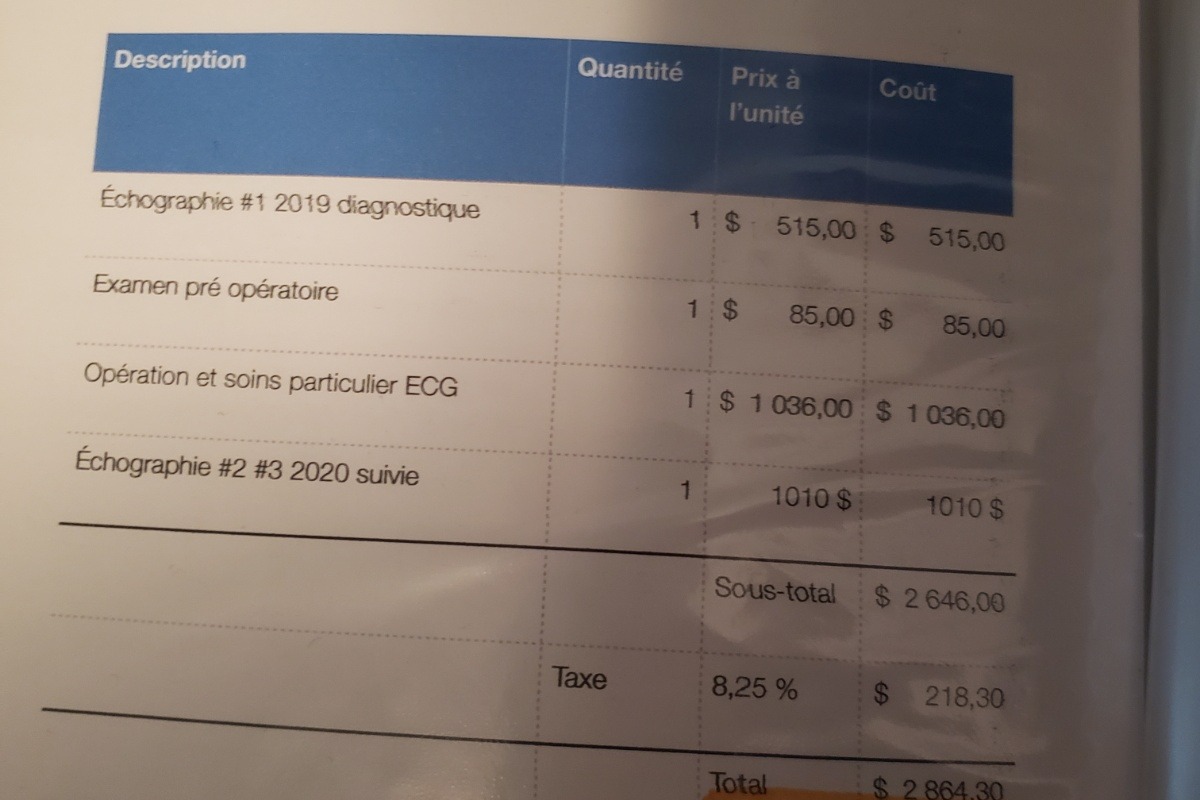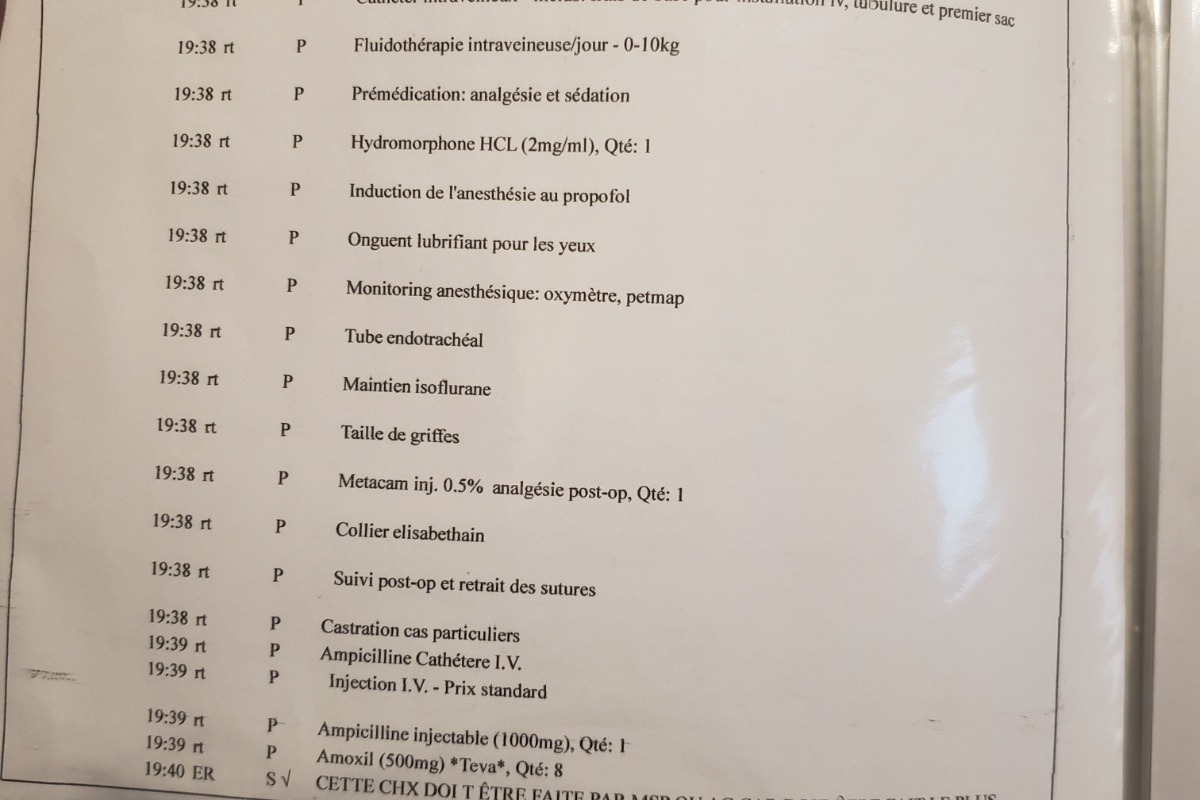 Donations

Organizer
#1 fundraising platform

People have raised more money on GoFundMe than anywhere else. Learn more

GoFundMe Guarantee

In the rare case that something isn't right, we will refund your donation. Learn more

Expert advice, 24/7

Contact us with your questions and we'll answer, day or night. Learn more