Lloyd Family: Trying but Failing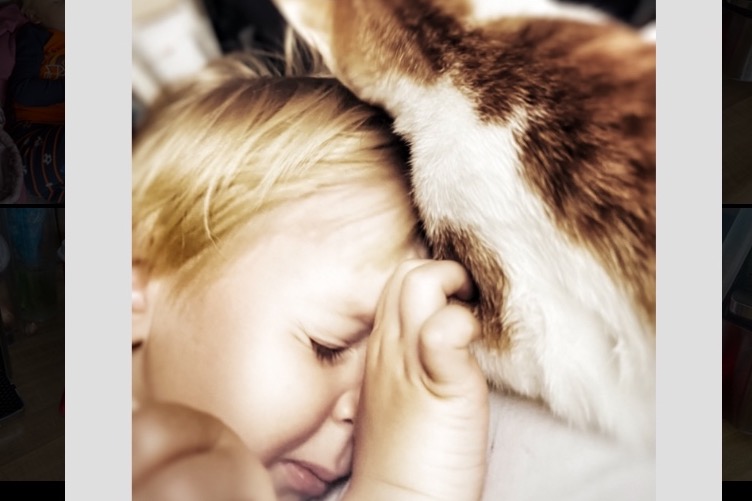 Alike many other families and other individuals  our family is struggling really badly currently. I am a single mom to four, and also take care of my mom as she lives with us and has a multitude of health issues. At a very young age my daughter battled stage 4 cancer and thankfully after a hard battle she had a life saving surgery. In 2016 my mom fell ill and was in ICU for two months. Due to both of these reasons both my mom and my daughter have very weak and fragile immune systems. Due to my job and what I do for work their doctors were extremely concerned with their risk to Covid 19 through me. They requested I go on leave from work to try to minimize their exposure any way possible. Because of this my children also do distance learning/homeschooling. I have always been the main income provider for our household and worked hard to make sure my kids and mom were supported and had what they needed. Through the months I was off I was able to keep up with the bills and make sure everything was paid. The plan was for me to return to work in November. I had enough to get us through to November plus a little cushion to make sure we were okay. Then came October.

     On October 30th my 3 year old had a dental procedure done where he had to be sedated. Prior to this we already knew he had sleep apnea and what they believe to be generalized tonic clonic seizures. He was previously on medication for these but then due to going with out one for a while he was able to stop taking it. Due to the apnea he was also put on a heart rate monitor that he has to wear anytime he is sleeping. When I got to the recovery area after the procedure the nurse looked at me and told me in 20 years she's never had a patient that scared here as badly as he did and that if it was her child she'd never leave him alone. This is where I was informed he had what they call central sleep apnea. What this means is that while sleeping his brain and the muscles that control breathing for your body stop communicating with each other. During the procedure he had to be on two different pathways of oxygen and even still his oxygen was never higher then 83. As she had put it he held his breath probably more then he breathed. For him with his seizure condition this has the potential to be fatal. While asleep if here were to have an apnea spell and then seize or seizure then apnea spell they informed me he wouldn't be able to come out of it. The other nurse with us in recovery stated he needs to be on cpap machine and that if it was her child she'd be grey from worry. Being informed of this I diligently started looking for work from home. He can not go to a daycare due to him being a liability to the daycare, and unfortunately my mom is in no condition to care for them all while I work.

      During the first week of December it was discovered he is still 25-50% behind in most areas. With this evaluation it was also determined he needed some what they called "special needs" services as they believe he is either on the autism spectrum or has sensory processing disorder. Beginning in January he will do speech, physical therapy, and occupational services. He has already completed a year or more of occupational/feeding therapy due to not knowing the suck/swallow/breathe patterns and choking any time he ate food or had liquids other then breastfeeding. He had major oral aversions and even with water he would choke. Sometimes even turning blue while we tried to clear his airways. There are times he still forgets to swallow/breathe and will choke while sleeping or even sitting to long such as watching a movie. We will also have to go to Seattle to the Children's Hospital to have a sleep study done where we are hoping they may be able to narrow down a little as to what is causing all this as they believe it's all connected. However with the current Covid 19 pandemic that is unable to be scheduled as it is not considering a life or death procedure.

     We are now to the point where we are running behind on bills. Our power and our rent are both behind. We had to buy a small space heater in September because we knew we couldn't afford another $450 power bill per month due to base boards like we had to last year. It doesn't work the best but it's helping us get through. This year I wasn't even able to do Christmas for my children. I am forever grateful to the angels who made that happen for my children. Along with the angels who purchased us groceries to make sure that wasn't another expense we would have to endure. I have been diligently looking for work from home. Being in Montana it is a lot harder to find then in other states. But my savings is now empty. Every month I continually paid the bills as well as trying to pay a little more to always have that cushion should something ever happen. The bills on top of out of pocket medical expenses drained everything I had in savings. I never expected this to be the ending of our year let alone our life going forward. Before going through a serious cancer battle with my daughter I never realized how much the little things along with bills add up. Not to mention just how quickly that happens. Currently some of his medical needs aren't covered by insurance as we're awaiting another visit with the specialist who comes from Washington to Montana to get the referral from the items needed. Due to him not having seizures for the last 6+ months until four days ago it wasn't something that was continually being paid for by insurance. Until then everything he needs is out of pocket. This includes the replacement leads for his heart monitor as they only wanted him on it briefly then determined it was absolutely necessary he was on it anytime he slept. Or I will have to pay out of pocket for an entirely new system until we get to Seattle.

     The amount I'm asking for will allow us to catch up our power, rent, along with covering it for the next month as well as any medical necessities. I am currently in the process of awaiting the decision from disability services as to whether or not he will be approved. This is by far the most embarrassing and humiliating thing I've had to do. But sometimes we all need a little help. I tried to do what I could to avoid this situation but it has now come to the time for me to ask for help. As I know this year has been so hard on so many my family and I are extremely grateful for any donation and thank you for that from the bottom of our hearts. We completely understand if you are not able to donate, if you could please share or any prayers or good thoughts your are able to send our way we appreciate so much.
Thank you from the bottoms of our hearts,
The Lloyd Family

Organizer
#1 fundraising platform

More people start fundraisers on GoFundMe than on any other platform. Learn more

GoFundMe Guarantee

In the rare case something isn't right, we will work with you to determine if misuse occurred. Learn more

Expert advice, 24/7

Contact us with your questions and we'll answer, day or night. Learn more