Paul Neumann Memorial Fund
On September 2nd, my heart shattered into a million pieces when my husband Paul tragically passed away.
Paul was truly the best man I have ever known. He was the most selfless, thoughtful, honest and caring person - he would give you the shirt off his back and his last dollar if you needed it. He always, always put other's needs and wants before his...and he would be happy to do so.
He had a work ethic that you no longer see too often - he would do whatever it took to get the job done and he would do it with a smile. There was never a job too big or too impossible for him...he could accomplish anything he set his mind to.
He was a perfect dad to our son, William. From the moment we found out we were expecting, Paul dedicated himself to not only my comfort, but to the security and well-being of our child. He wanted to make sure he grew up strong, healthy and happy - and for him to be raised with those strong morals and values that made Paul such an inspirational and wonderful man himself.
Paul was also a loving and deeply caring stepfather to my two daughters. He came into their lives 11 years ago and has been there for them ever since - always patient, always kind, always supportive...unwavering in his love and devotion to us all. We would not be where we are, or who we are, if not for him. He truly made us, and the world, better.
My heart is broken and I am so lost without my best friend, my partner and my truly better half. I am trying so hard to be strong for our little boy, but I am still in such a state of shock that the universe would take such an amazing man so soon. We were supposed to grow old together and live out our dreams. We would often talk about our plans and he would always squeeze my hand, give me his brilliant smile and say "We got this, honey!"
Paul used to say that time was our most precious commodity..."I can always make more money, but I can't make more time." He left a longtime job to start a new career in order to have more time, especially nights and weekends and holidays, with me and my daughters...and the family we were starting.
There is no greater man to me than Paul...I would give anything to have him with us still.
I will devote the rest of my life to showing William what a truly amazing and wonderful man his father was...and just how much his daddy loved him - because he truly did...William was his world.
Just the day before we lost him, I had my last day of work...as Paul and I had made the big decision for me to be a full-time, stay at home mother to our boy. Paul did not feel comfortable with any of the available child care and he told me that no one could care for our baby like I could. My job would not let me work from home, so Paul told me to simply view it as a sign I was meant to devote my time to our child...like I had always dreamed of before but could never achieve it. He was so excited and happy for us. He truly loved William more than anything and wanted only the best in life for him.
Paul literally saved my life so many years ago with his love. He made me a better person and I have spent the last 11 years being absolutely thankful to call him mine. My love for him is never-ending. He is my heart and soul and I don't know how to handle not having him right here by me.
Any donations will be put toward our son and family, to ensure that William and Paul's "bonus daughters" have the blessed, happy, healthy and bright life and future that he wanted for them...the life he was working so hard to provide for us.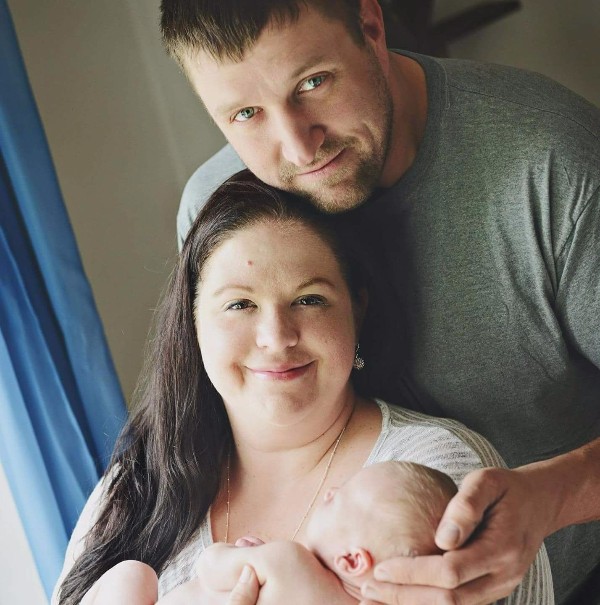 Organizer
Laura Neumann
Organizer
Fargo, ND