Pashupati Ashram Animal Sanctuary Big Barn Appeal
£53,589
of £100,000 goal
Raised by
65
people in 1 month
Want to join us in making a difference? Myself, and my family are raising money for Pashupati Ashram Animal Sanctuary, and any donation small or large will make an amazing difference!
A huge Thank you in advance for your contribution to our cause that means so much to us.
We are nestled away in the forest of Rossendale in Lancashire. We work every day, seven days a week, sometimes throughout the night. We never shout about our work, or seek recognition for our labour. But we now need your help for our animal friends.
Our animals rely on us for sanctuary, we have provided this for them for 12 years now. It has been a really hard fight ....12 years of blood, sweat, tears and lots of Joy.
Please help us to make it easier for our animals by supporting us to build them a barn #BigBarnAppeal.
We have survived with a few temporary shelters and 3 internal stables so far but we cannot survive like this for much longer. For 4/5 months of the year the weather is so fierce that another year as it stands has become daunting and demoralising for us. It's not just a bit of weather, we get snowed in, gale force winds, flooding, fields full of mud, freezing temperatures, frozen pipes and it is also very dangerous conditions for ourselves and our animals. We have so many animal related daily duties that we are responsible for, that we haven't been on a family holiday in over 12 years.
We feel that we are going to let them down unless we receive a miracle!
We are in this until the very end. Our children are stronger and help out more but it's too much to ask of them. We have had fair weather volunteers but they don't stick around too long. The idea of losing any of our animals is just too unbearable to us but we cannot do this for another 12 years without your help.
We started our Animal Sanctuary in about 2007 when we found our abandoned racehorse Lotus. What we all know in the horse racing world is that most horses are let out on the track too early and get injured or do not perform as well as anticipated. This is due to them still being so young and there bones are still developing. The people who are supposed to care for them simply abandon them instead, and discard them like putting rubbish in a bin.
Parvati our cow came to us with her son Hanuman, two very tired highland cows. They were both due to be slaughtered. We rescued them together as a family unit, a single mother and her 6 month old son. We were all very proud of our new editions. You would always see them together in the fields grazing and living free. One day we saw Hanuman without his mother and knew something was not quite right. We had to go all over the land to find her. As you can imagine she was in the furthest point, the very top field lay down in the reeds. We thought she may me injured or lame but to our surprise Parvati had given birth to another calf, she was licking the sack off the calf and doing what mothers do best nurturing her young son. Now two became three. We called the calf Atman which is the word used for soul in India. The thing is she was due for slaughter and her poor unborn baby would have died along with her. Honestly we didn't realise it was such a thing, a pregnant mother going to slaughter until this event.
Our whole family are passionate about protecting animals.
We have had to fight to be an animal sanctuary for years, and after 3 rejected planning applications for a building over the last 5 years we have finally been successful. We had to speak to the head of the local council, and the councils political leaders and voice our concerns with them. Now at a time when we feel like we have run out of steam and hope, we have to find £100,000 to build a barn which is no drop in the ocean. It's a huge amount of money for us to find.
Since 2009, we moved with 5 animals to a 30 acre farm and at any given time we are now home to 35-70 animals both domestic and farm animals. The sanctuary was started by myself Anand, Ramana who is my wife, and our four children we all have an overwhelming love, respect and compassion for all animals. We have all dedicated the last 12 years of our lives to the animals. Giving them 24 hour care.
We will not be able to function another year without your support.  Anand, Ramana, and our family Need your Help!
+ Read More
Update 1
19 days ago
Share
Work has started today on the foundations for the #BigBarnProject .We have started one month early and really need your continued help .If you can put up posters ,Share the different donation codes flying around that are flying about that would help .All your social media exposure lets people know that we exist and shares our project with the barn .We have lots of Pashupati Ashram Animal Sanctuary brochures with animal sponsorship forms attached .Also Jon Dhali has his gig this Saturday in Manchester.If you have any ideas that you think will help let us know .

Thank you for your support so far .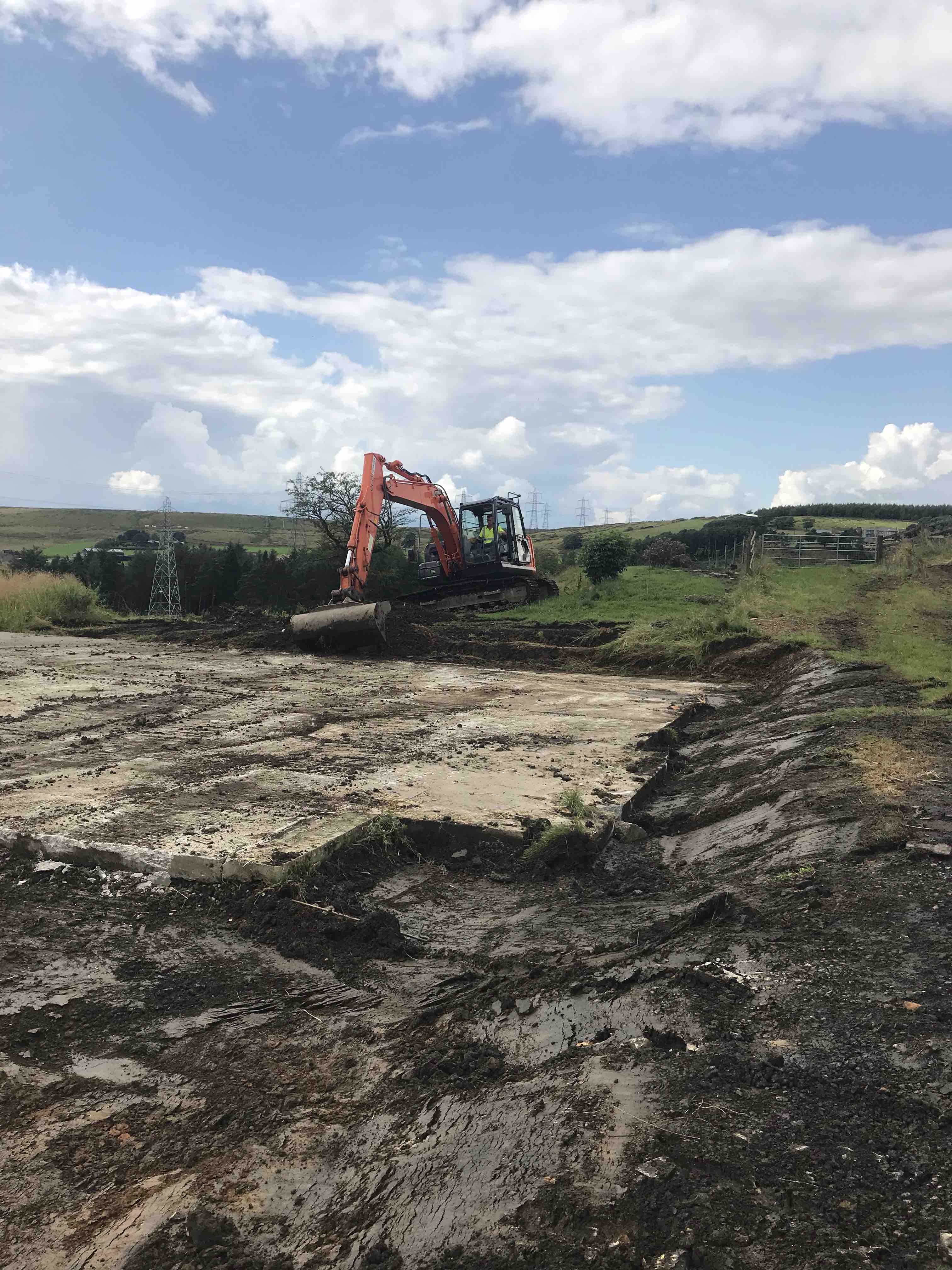 + Read More