Paradise TX Museum - Raise the Roof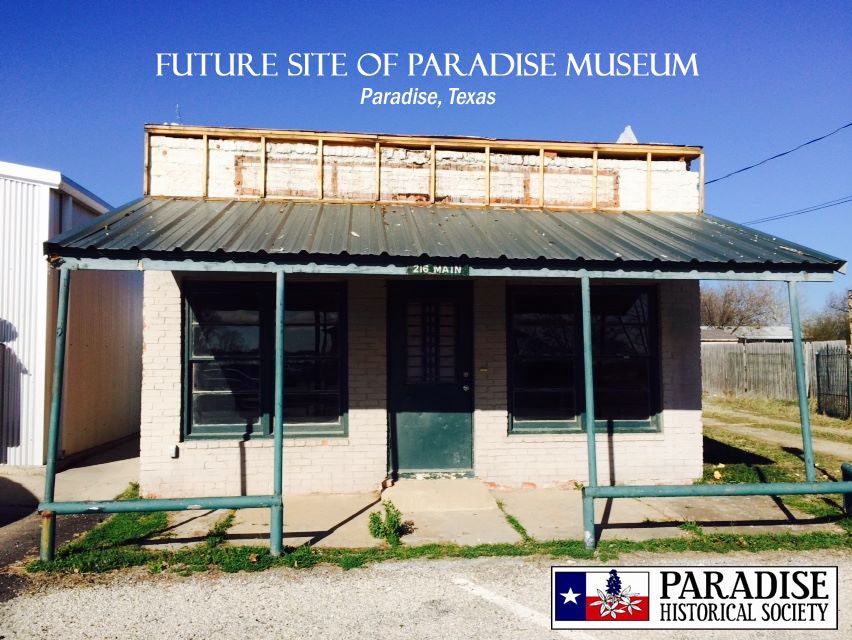 A historic building was recently purchased by the Paradise Historical Society to be a museum. The building was originally built in 1905. It is located at 216 Main street, Paradise, Texas. 
Plans for building renovations and revitalization efforts are greatly on our minds. We are moving into Phase I of the building project which will allow us to renovate the front part of the building by Festival in September.
We are looking for community support and donations to help reach our goal. 
Thanks for helping us "Raise the Roof" on our new Paradise Texas Museum!
Organizer
Roberta Campbell
Organizer
Paradise, TX