Overcoming Cerebral Palsy
$19,534
of $30,000 goal
Raised by
142
people in 2 months
Firstly, I'd like to thank each and everyone of you for taking time to learn more about me, my story and potentially become a vital part of my journey. I'd like to start off by telling you a little bit about myself. My name is Gabriel Geula, I am 21 years of age, on January 21, 1998, I was brought into this world. While the birth of a child should usually be cause for happiness and excitement, my birth was slightly different. During the process of my birth there was many complications, the details are extensive and quite boring however in short during a 10 day process of my mother being in the hospital I, still in my mothers womb was deprived of oxygen to my brain. Due to the lack of oxygen flowing to my brain I was consequently brain-damaged and only months later after my parents noticed a delay in my physical development, did the doctors diagnose me with a chronic illness called Cerebral Palsy. The specific case of cerebral palsy I suffer from is called spastic diplegia, what this means for me is that I'm permanently confined to a wheelchair as my brain has trouble sending the correct signals to the rest of my body to work properly. Not only am I unable to walk but I am also quite stiff throughout my muscles.
Cerebral palsy has tested me in so many ways, both physically and emotionally. On the way times having a disability is difficult. It has made me who I am today. There are times where I felt like giving up and just accepting my fate as a disabled person. However over time I have learned so much. One of the things I've learned is that God does not give you something that you cannot overcome. And that rather than laying down and doing nothing about my situation my family and I just chose to take action! I have amazing parents who immediately went to work to try and seek out the best possible therapy and treatment available in order to make my condition as minimal as possible. Throughout my childhood I've visited countless medical professionals and therapist both near and far. From basic physical and occupational therapy, to surgical procedures an intensive rehab we have tried it all. Some things worked while others failed. One thing that we did try that had a tremendous impact on my physical mobility was stem cell therapy.
For those of you that are unaware stem cells are basically specialized cells within the body that specific job is to repair and replace damaged cells within a body. In the case of stem cell therapy, specialized doctors harvest the cells multiply and reengineer them in a lab and injection into a patient in hopes to regenerate any damaged cells or tissue within the body. As stated before we experimented with stem cell therapy in the past and were amazed by the results we saw. Before the treatment I was unable to care for myself and virtually had to have somebody take care of my everyday needs I could barely sit up on my own. After the treatment, I was visibly more active and slowly started to gain the ability to take care of myself overtime. I gained overall strength throughout my body giving me the ability to now sit up on my own. I can now probably say that I'm able to independently take care of myself to the point where I can now live independently.
We saw so much benefits of from the first round of treatment that we are looking a treatment options once again. This time the plan is to go to Panama to the Stem Cell Institute. The doctors there have already reviewed my situation and are confident they can provide further improvements. The plan is to administer 100 million stem cells into my body. While we are super excited as to the doctors optimism towards my situation this kind of specialist treatment comes at a very high cost that my family can't afford alone. The treatment along with travel to Panama as well as proper rehabilitation services afterward will come at a cost of about $30,000. My family and I have never given up on the chance to improve the outlook of my disability and continue to strive to do everything possible to ensure that I have the best chance to live a full and enjoyable life. Stem cell treatment's have proven to drastically improve the symptoms of my cerebral palsy. And I would love one more shot at beating this chronic illness. We are asking for your help and support in order to make this stem cell treatment a reality. Please consider donating anything you can. In the case where you are unable to contribute financially I ask for your support by Sharing this GoFundMe Page with anyone and everyone that you know. Any type of support that you can provide is greatly appreciated. I thank you once again for taking the time to hear my story and I hope that with your support I can become a better, stronger, healthier version of myself.
Regards,
Gabriel Geula & Family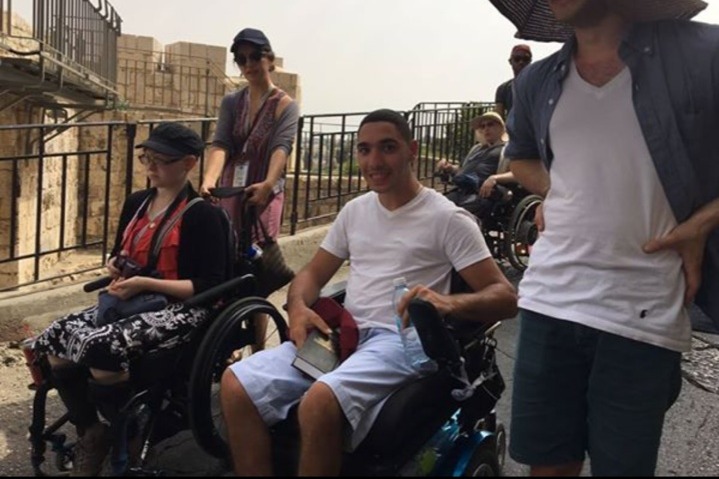 + Read More
Update 1
2 months ago
Share
We want to thank everyone for their generosity from the bottom of our hearts! Please continue to share to help us reach our goal.
+ Read More