Vannon was so easily loved by so many people. He had such a HUGE heart that I'm sure anyone can tell you about. (He sure had a funny way of showing it sometimes, though). He was always so selfless, thinking of others before himself, creating brotherhoods all over the world, always helping out where he could, trying to fix every problem, and so much more.
We each share a story with him, whether it be for his cooking, his racing days, security, working as a car representative, charter days, the love for music, karaoke, gaming, football, shootin' hoops, shooting range, fishing, poker, the passion he had for EVOs, and how much he LOVES food. Most of all, FAMILY was EVERYTHING to him. ALWAYS&FOREVER❤
Vannon was taken from us way too soon. He had so much more to offer and was ready to hit the future ahead of us with a bang. He was such a talented person, very smart, and so determined.
All this time no one was aware of the serious struggle that Vannon had been battling from elevated blood pressure. But who would have thought at age 31, that something like a stroke, could put you down? You don't think about these things at that age. You just don't.
After 2 long weeks of being hospitalized, the doctors and healthcare staff had done everything in their power to keep him here with us. Tests after tests and no good results were coming back. All we had and held onto was every little bit of hope we had left. It was just out of their hands.
At age 31, Vannon Loeung leaves behind his mother Sarladies, father Vanny, grandfather Chhorn, grandmother Ay, siblings Bunnath (Wendy), Peter, Jessie, Michael, and Dillian, his wife Julie, children Aria and Liam, uncles, aunties, cousins, neices and nephews from all around the nation.
So, please folks, help give Vannon a memorial he deserves. Let his legacy live on til eternity. Any amount of donation or the help of sharing this fundraiser is greatly appreciated.
Also, please comment below any photos, memories, stories, secrets you want to uncover to us of Vannon so that we can all share another moment with him altogether. Continue his legacies for his kids and families❤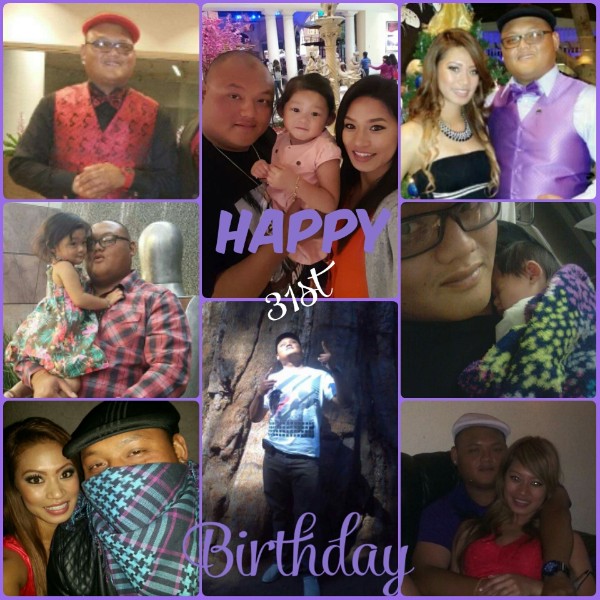 Organizer