Many of you may know him by his cheerful smile, our Obed- Edom also known as Opeti; is in critical condition and suffering server leg injuries after a tragic car accident occurred in Tonga. Obed was on holidays with his mum and sister and preparing to depart Tonga back to Melbourne when the incident occurred. Obed was sitting at the back of the Ute and while the car was reversing another car had suddenly hit them. His legs have been shattered and there has been no blood flow to his legs, currently leaving him server pain and high chance of amputation to his leg whilst also being advised from doctors that this is now life threatening! 
Obed is 10 years old, expected to be in Grade 4 this year at Ardeer South Primary School. He is a smart, funny, friendly and talented drummer with a very bright future ahead of him. He is currently at the Vaiola Hospital in Tonga with no adequate medication for the pain and due to their lack of resources and critical condition, we have been advised there is nothing they can do and to prepare for the worst.
We believe in a God that will move mountains and perform miracles to save our Opeti. Currently we have arranged for MediVac to retrieve Opeti from Tonga to Starship Children's hospital in Auckland to allow Opeti the best chances of fighting this! The total cost of transport is $55,000 which is required upfront but have been graced with 7 days, additional costs to transport him back to Melbourne estimated of $15,000 and additional medical treatment costs.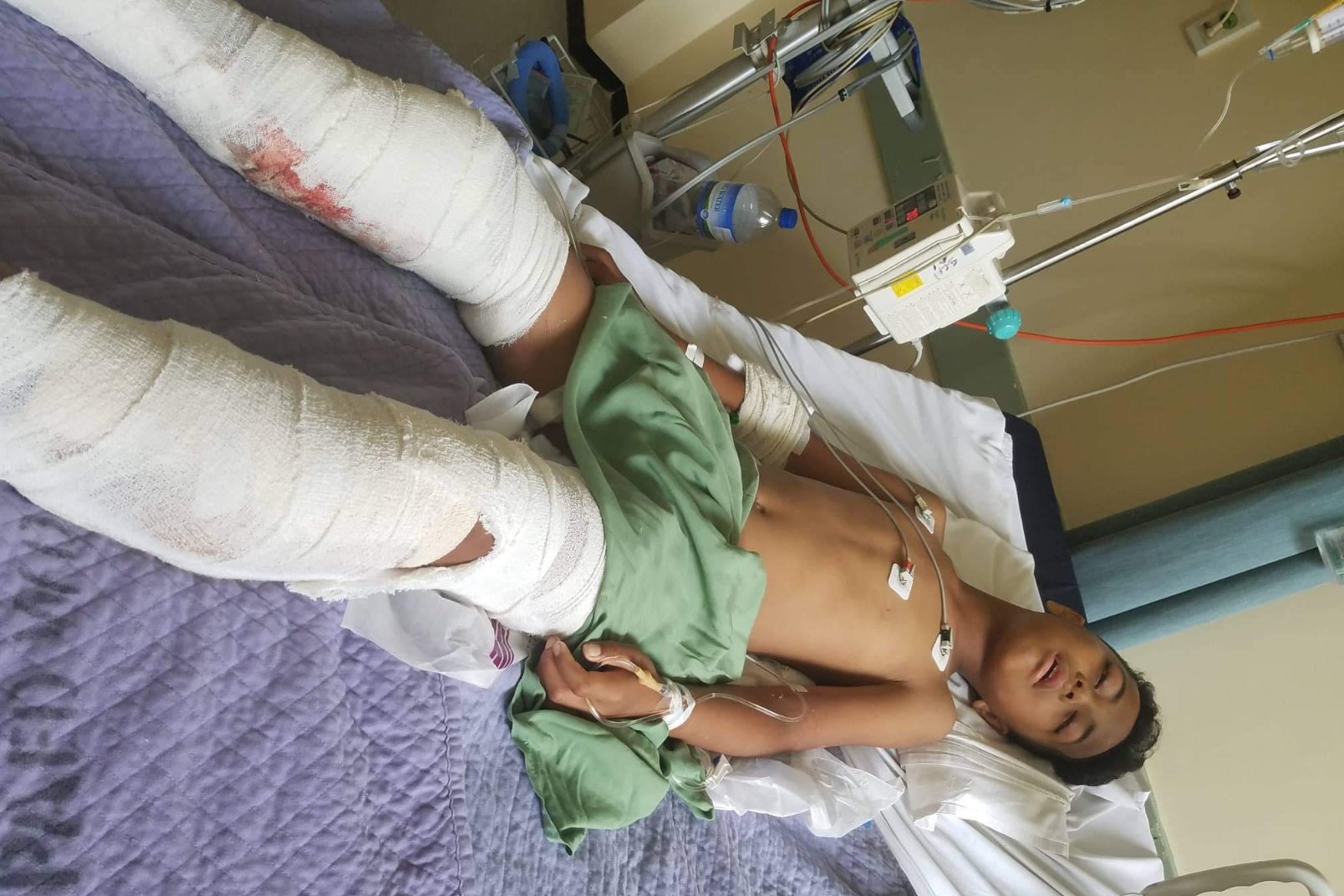 We are asking for your help, support and prayers to make this happen. Thank you for each and every contribution you have, both myself and family appreciate it all. God's blessing over us all.