"They don't guard us, we guard them."
Hi everyone, my name is Taylor Hansen and I am a military spouse whose husband is stationed in Fort Benning, GA. I am a Soldier, a law student, and the first animal legal advocate in the country to ever testify in an animal cruelty case:
http://www.npr.org/sections/thetwo-way/2017/06/02/531283235/in-a-first-connecticuts-animals-get-advocates-in-the-courtroom
Most importantly, however, I am an animal lover. When we moved to Seale, Alabama I was deeply saddened to learn how many highly adoptable dogs were being euthanized at my local animal shelter, Russell County Phenix City. The dogs come in on an endless conveyor belt, and there are not enough rescues and resources to help them. I could not look away, and three days later pulled my first dog, a terrier mix named Baby who had been surrendered by her owner after being badly neglected. A week later and with the help of incredible fosters, a daschund mix named Bran followed. Both dogs secured adoptive homes in less than a week and will be placed once they receive the medical care they need.
Just a few short weeks later we saved eight more dogs, for a total of ten in our first month of operating. We want to keep that momentum moving forward! 
When I graduate law school I plan to officially launch my own 501(c)(3) non-profit, Operation Dog Guard, and I am beginning that process now. In the meantime however, I am still working to save as many as possible. Military posts tend to have a large amount of homeless pets in the area due in part to military personnel frequently moving, and my ultimate goal is to develop a unified network of foster and rescue resources around the country to gain visibility for at risk dogs and streamline the process of getting them into adoptive homes.
My husband and I, as well as our awesome fosters are mostly using our own personal money in this endeavor so far, but I have created this campaign for anyone interested in donating to save a heckin' good pupper and get this young rescue off the ground and running. If you would like to sponsor a particular dog, please let me know. You can see the daily intakes by following the Russell County Phenix City Animal Shelter on Facebook.
Lila! 
Kiba 
Bran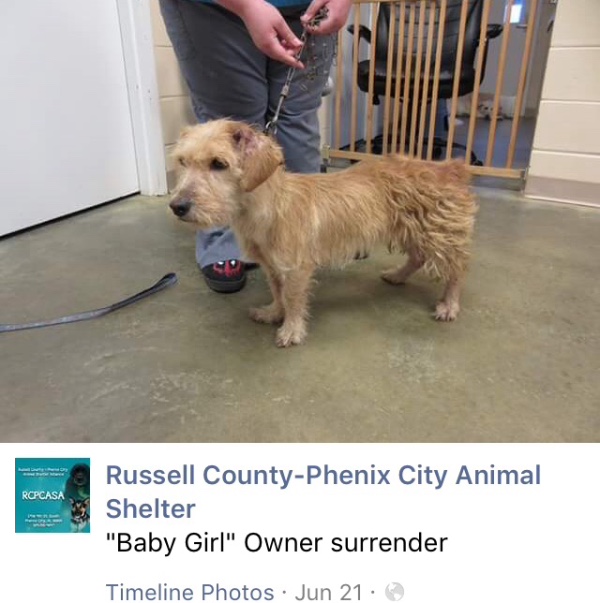 Baby

Organizer