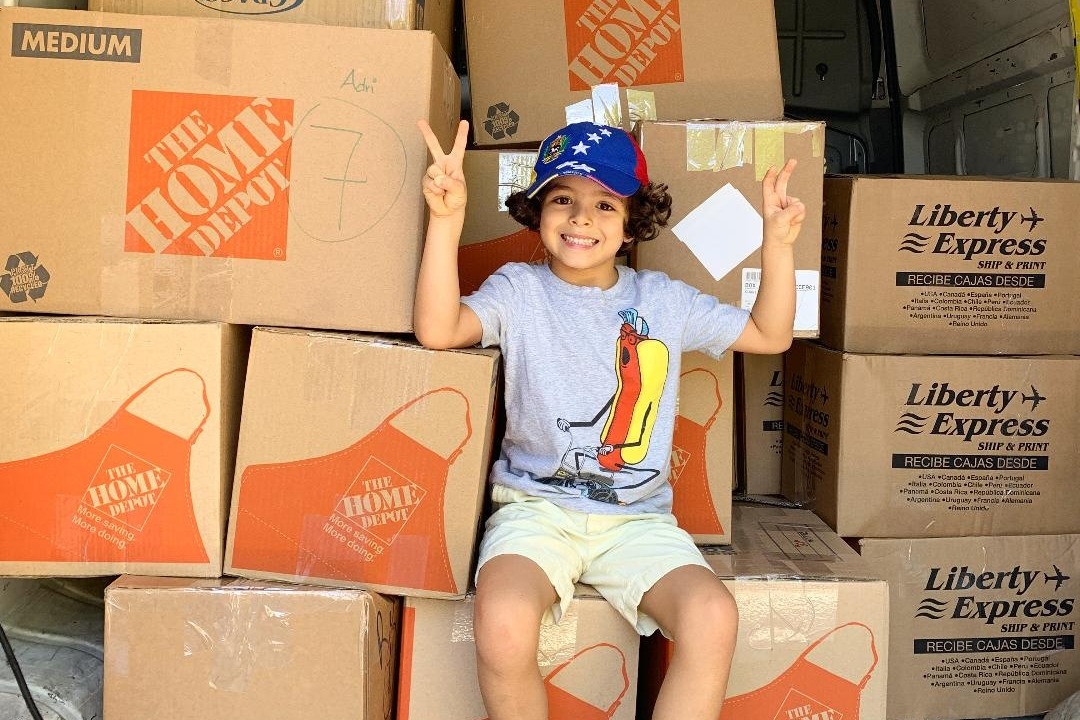 We are a nonprofit organization that collects food donations for babies and children with malnutrition (undernourishment) problems and sends it directly to our team located in 21 states in Venezuela.
We collect infant formulas, powder milk, Pediasure, diapers, nursing bottles, medications, caned food, baby clothes and small
toys.
You can contribute with us as follows:
⁃ In USA we have 4 collection points in Florida:  Weston, Doral, Fort Lauderdale, Miami and  1 collection point in Texas: Springs.
- We have free pick-up service in Miami.
⁃ In Canada, we have 2 collection points: Toronto and Montreal.
- We have collections points in Mexico, Chile and Spain.
⁃ If you're located in any place around the world, you can buy any of the above mentioned products at Amazon.com (USA) and send it to any of our collection points in Miami.
Our team in Venezuela  are in charge of delivering supplies to Hospitals, Houses, Foster homes, others foundations or specific individuals in need. They are located in: Caracas, Miranda, Yaracuy, Portuguesa, Apure, Lara, Aragua, Carabobo, Zulia, Falcón, Anzoategui, Monagas, Trujillo, Mérida, Sucre, Táchira, Guárico, Bolivar, Barinas, Nueva Esparta y Cojedes.
The funds we collect will be used to buy infant formulas, milk, medicines, as well as to pay for the costs of shipping donations to Venezuela.
In order to assist urgent medical cases and cover for immediate needs, we plan to withdrawal funds monthly, or even more frequently, depending on cases' needs.
Follow us:
Instagram: @onemilkforvenezuela
Facebook: One Milk for Venezuela
Twitter: @onemilkforvene1
e-mail:
[email redacted]


www.onemilkforvenezuela.org


Kelliangelis BEFORE
Kelliangelis AFTER
Fundraising team: Fundraiser Team (4)
Adelina Diaz
Organizer
Raised $1,080 from 3 donations
Fort Lauderdale, FL
Martha Montes
Team member
Raised $545 from 11 donations
Mariana Cordero
Team member
This team raised $8,218 from 121 other donations.