Help send Lucas to Poland
Hi, my name is Lucas and I'm a senior at the International School in Bellevue. I've been playing ultimate frisbee since 4th grade and have recently had the absolute honor and privilege to be selected to play for the 2016 USA U20 Junior Boys National Team at the upcoming World Junior Ultimate Championships in Wroclaw, Poland alongside 23 other extemeley talented individuals who come from all over the country. 
(YCC U16 2013) 
Unfortunately the trip to Poland is largely self sustained, although FiveUltimate has graciously stepped forth to sponser our uniforms. (Thank you!) The money raised here will help pay for room and board as well as airplane tickets to training camp (Illinois) as well as to Poland. While monetary donations are always welcome, words of encouragement, a like or share,  prayers and spreading the word is just as important in making this seemingly surreal experience come true :)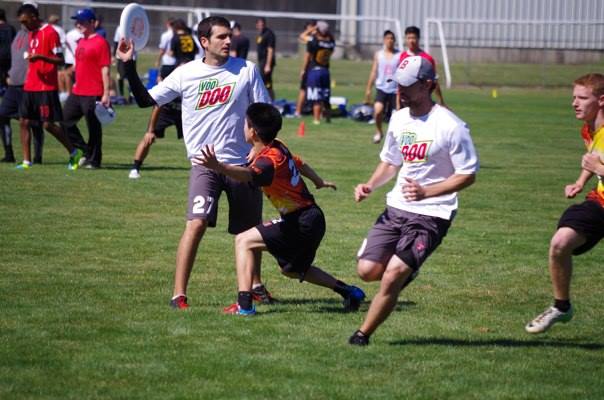 (Fryz vs. Voodoo Sectionals 2014)
When I first began playing frisbee, I had no idea that the sport had expanded to the point that there was such a thing as WJUC. It was only after an alumni from my school, Julian Childs-Walker, had made the 2010 USA team did I become aware of such a team. It became my dream, as a  12 year old, to someday step out onto the field, representing my country on the international stage. 
(SCDS 50th Year Reunion 2015)
However, as I grew older, more doubts and skepticims crept into my USA team aspirations as I began to see the vast amount of talent around me. It was only after a coach pushed me to tryout that I applied for a tryout spot. Consequently,  the fact that I am where I am today never ceases to astonish me, but it's an opportunity I don't take for granted nor will I let it slip away. 
(BAM Spring Reign 2015) 
Everyday, whether rain (as it usually does) or shine, I set out with the goal of bettering myself physically and mentally for Poland, to make the absolute most out of the opportunity I've been given. While I may train my hardest, under the goal to make my country proud and to bring back gold, this work will put me no closer to Poland, only your donations can! Your donation won't simply be a number on a sheet, a sum of money, but to me I'll cherish it as something much more. It's a physical indication of the faith you've entrusted me with, or your belief in me, and I will do all I can to be the best athlete on and off the field for you. 
Thank you for taking the time to read this!
Organizer