As many of you know,  my brother Alex Materasso has been suffering from a very rare liver disease called Primary Sclerosing Cholangitis (PSC). This is a disease of the liver's bile ducts where inflammation causes scarring within the ducts. The scars eventually make the ducts hard and narrow which gradually causes damage and failure to the liver. The only cure for PSC is a liver transplant, and with Alex's levels at dangerous highs, he was added to the list.

Luckily, on Memorial Day of this year, Alex, his wife Maria, and their 5 month old Luke (3 months at the time) recieved "the" call. Within hours they were in pre-op preparing for his major surgery. Thanks to lots of prayer, and positive thinking, the surgery was a success! He spent almost 2 full grueling weeks in the hospital, before they decided to send him home to start healing.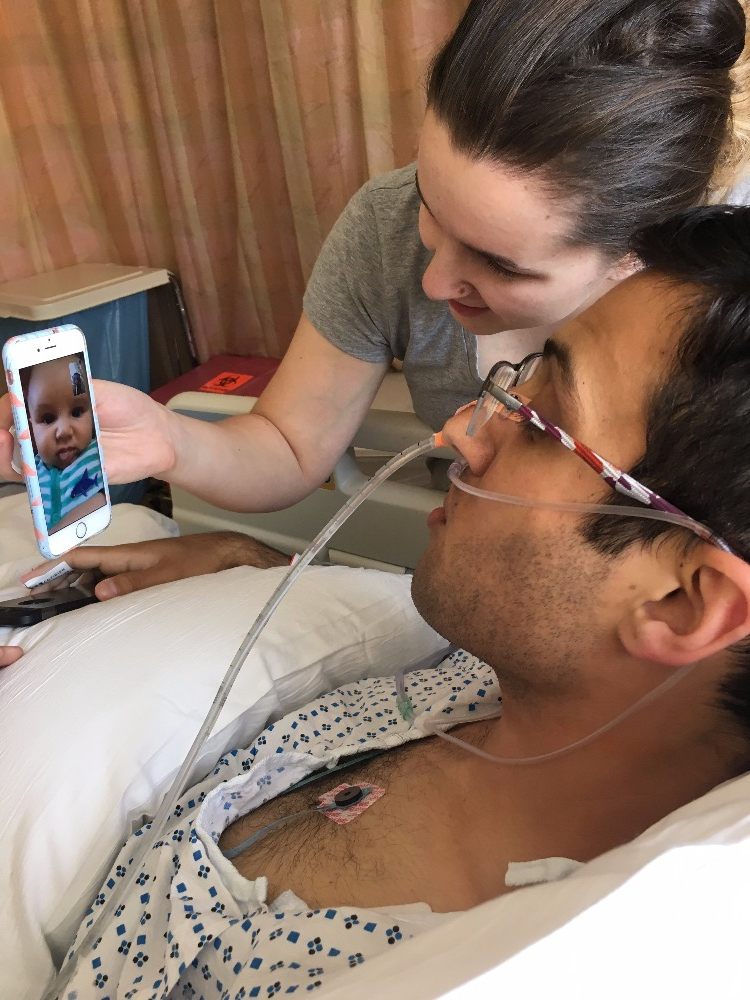 Although this is the best case scenario when living with PSC (as every year about 10% of liver disease patients die waiting for a transplant), a gigantic Mercedes logo scar on his stomach isn't the only thing Alex was left with. A crazy amount of daily pills (which is slowly deminishing to about a dozen the farther post-op he goes), a dangerously low immune system, and recent injections for his white blood cell count are just the beginning of the lifelong struggles he will face after surgery. 





Alex's wife Maria had to basically cut her time working for her self-made business in half when Alex had his surgery, to take care of both him and their 3 month old baby boy. Not to mention Alex being out of work for quite some time, is starting to really weigh on them.... On the bright side, Alex has been able to see Luke grow and engage every single day while he's home healing. They're nap buddies!



To get to the point.....

Although Alex has health insurance, the hospital bills, medications, and the time off they both have taken from work has left them with a mound of debt. I knew I would have to be the one to create this page and ask for help, because if you know either Alex or Maria personally, you know they'd never ask themselves. They are two of the most amazingly generous and kind people I have ever known and I'm sure every single one of you would say the same. Bad things happen to good people all the time, but it's the way they handle what they're given that makes them such good people.

Please find it in your hearts to donate what you can, even if it's just $1. Alex deserves to heal and get back to a semi-normal life as soon as he can, and lowering his debt can help him do so. 

Thank you all! 
Amanda Materasso
Organizer and beneficiary
Amanda Materasso 
Organizer
East Fishkill, NY