Specialized Surgery for Lizzie
Hi!
My name is Lizzie, and I am a 9 week old pitbull puppy.  Unfortunately I am not developing properly, and in order to grow into the healthy beautiful dog I hope to one day be I will need at least one very expensive surgery. 
If I do not get treatment to begin the corrective process for my leg, complications for me later in my life will be anything from arthritis to the complete loss of the use of my leg, with the possibility of chronic pain. 
Read:   
Why Puppies should be handled with Plenty of TLC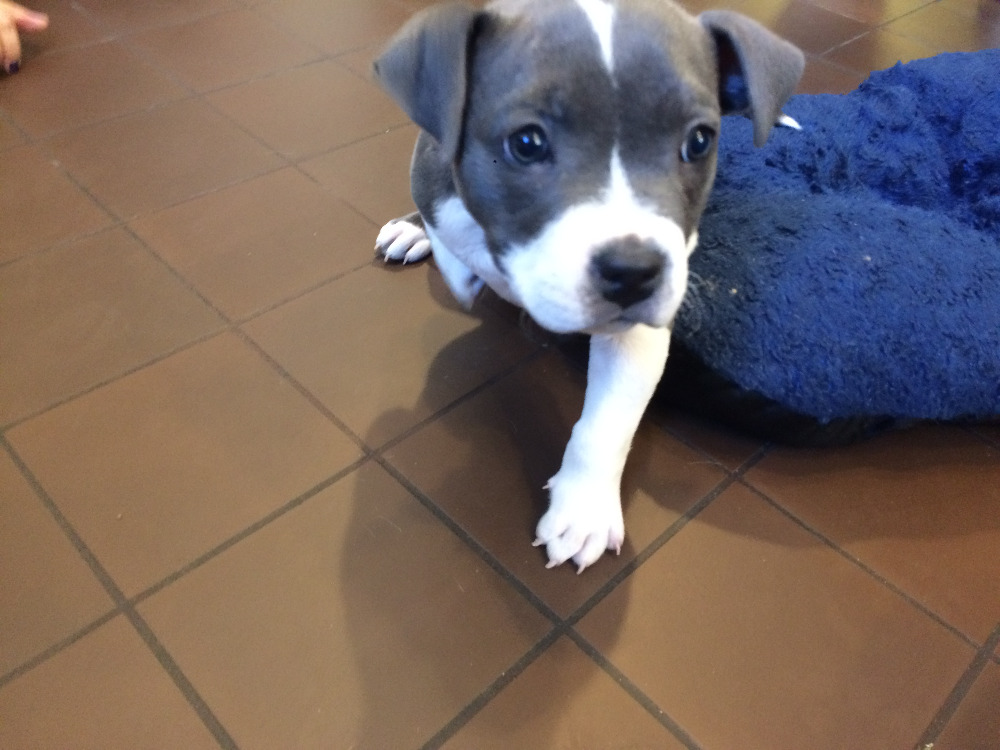 The first surgery to correct my particular problem is going to be around $3000.  The clinic where I currently reside cannot afford to pay the full cost, so I was hoping to reach out and get some help!!
Once I have my surgeries, and the full use of all of my limbs I will be able to find my forever home!!
Thank you so much for your consideration!
Sincerely,
Lizzie the pitbull puppy