Girls Empowerment College Tour 2019
Want to join us in making a difference? We are seeking donations to fund the 2019 Girls Empowerment College Tour and any donation will help make impact. Thanks in advance for your contribution to this cause that means so much to us.
The tour is open to girls in grades 7-12. GEMS is committed to creating healthy transitions for at-risk girls in Title1 schools, foster care facilities, public housing, communities, and single parent homes. Our goal this school year is to take 30 girls to Florida Gulf Coast University , Johnson and Wales University, Florida International University and Alterius Career College in Tampa. The spring break tour dates are March 19th -23rd .The cost per girl is $350.00, which includes a 1-day college experience session hosted by Alterius Career College; 3 days/2 night hotel stay, scheduled tours, transportation, meals, snacks, and
admission to local historic sites.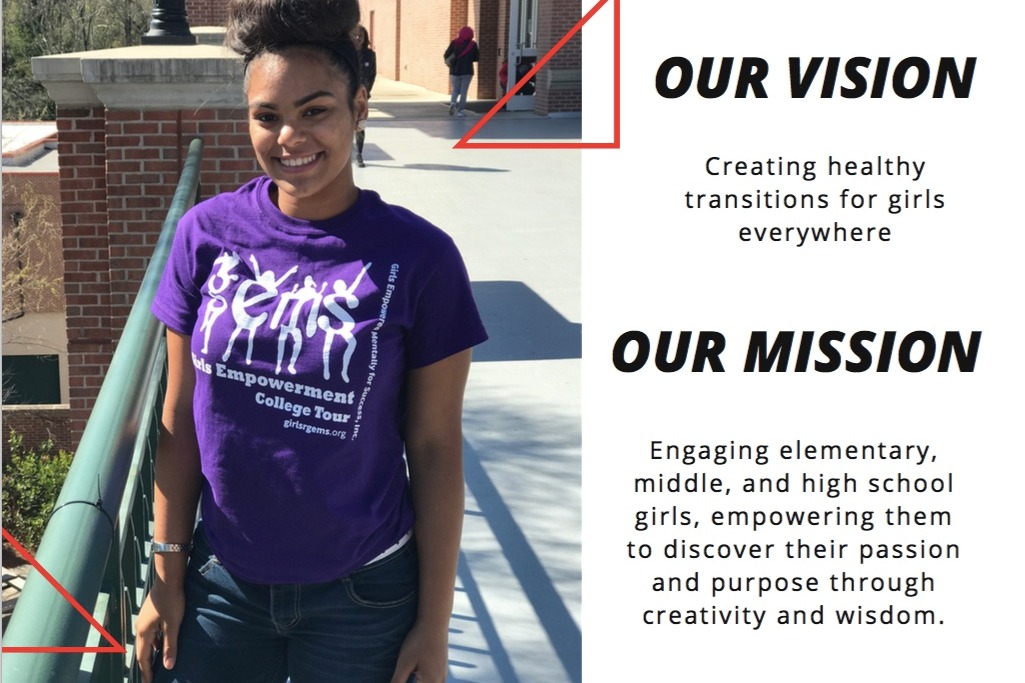 More information about  Girls Empowered Mentally for Success (GEMS) seeks to create healthy developmentally appropriate transitions for girls, as they move forward from one grade to the next. The mission of the organization is to empower elementary, middle, and high school girls by helping them to discover their passion and purpose through their own innate creativity and wisdom. These girls experience low graduation rates, violent behaviors, mental health issues, and interaction with the criminal justice system. They represent a large percentage of high risk behaviors among girls enrolled in Hillsborough County Schools. The Girls Empowerment Tour seeks to increase graduation rates, decrease teen pregnancy, and minimize the victimization of girls from human trafficking.
Organizer
Crystal Bailes
Organizer
Tampa, FL

Girls Empowered Mentally For Success Inc
Registered nonprofit
Donations are typically 100% tax deductible in the US.