This is Rita Vogel --  a Single Mother of Three Who is Battling Lung Cancer ...

She needs immediate financial help to cover the costs of her medication and treatment, as well as to keep the electricity on in her apartment. 
My name is Matt Van De Moortel ...
Rita and I grew up together in Mason, Michigan -- a town that she dearly loves, actively participates in, and still calls home.
After talking to Rita the other day and hearing her story I decided that the very least I could do was to write this page for her. 
Because it's one of those "stranger-than-fiction" stories ...
Rita is struggling. But I know there's a community of people out there who want to help, and will.
"We watch and we wait. Because if we try to remove it there are even more potential risks to you."
That's what Rita's doctor told her after she'd received seven rounds of radiation on the tumor that's lodged in her lung ...
"We'll do the PET Scans. We'll observe."
The good news is that the tumor isn't growing at the moment. 
The bad news is that the PET Scans cost $10,000 each. 
And then there's the prescriptions ... the electricity bill ... food ...
Rita has no insurance, no family resources to draw from, and is not able to hold a job right now ... 
"There are just tons of appointments, all the time," Rita says. "And now everything is coming due.
I have $60,000 in unpaid bills already."
This is how it happened ...
In December of 2014 Rita was shopping with her 11-year-old daughter, Evelyn, at Bestseller's Book Store in Mason when she collapsed.
She woke up in an ambulance. Evelyn was with her.
In March of 2015 the diagnosis of Lung Cancer was confirmed ...
In spite of the devastating news, Rita put her best foot forward every day. 
"I refuse to be negative. You know, I don't want to leave -- being negative won't help anything. But then people think I'm okay ...
"They say things like, 'I didn't even know you were sick ... you seem so happy ...'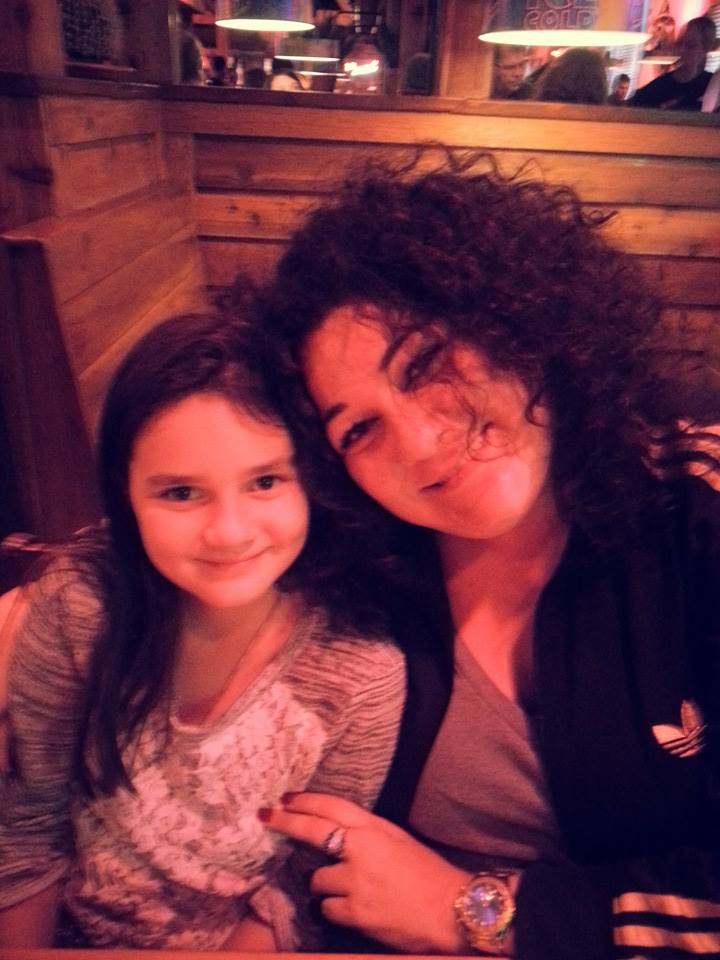 Evelyn & Rita
"It's not like I don't have my moments, you know? I have a lot of them. But Evelyn -- she told her teacher that her biggest fear was that her mommy was going to die -- I can't let her see that."
So she did her best to stay positive and proactive while adjusting to her "new normal" ...
Then, a few months later, they lost their home -- not because of the medical bills, but because there was a fire in the store that they lived above.
Rita and Evelyn lived in an apartment above Kean's until June of 2015, when
the building caught fire
. 
Undergoing radiation treatment and on a steroid regimen that left her exhausted, she found herself looking for a new place to live.
"We lost everything in that fire -- clothes, linens, the couch ... they all had smoke damage. I couldn't even take the art or the coffee table. Some of those things we really needed. Some of it I just liked, you know? But then again it's just stuff ..."
Rita went to the Department of Human Resources looking for help, where she was told that she "didn't look homeless."
"In that same conversation," Rita says, "the same person who said that I didn't look homeless also told me that, "If you don't find a place to live I'll report you to Child Protective Services."
Evelyn was sent to live with her Dad, temporarily, in Milwaukee, Wisconsin.
Rita stayed with friends, went to her doctor's appointments, and worked as much as she could.
She also continued to look for housing, and managed to find a place that she could afford -- just in time for her daughter to come back to Mason and start school with her classmates. 
It was a couple of months later, in November, that she lost her job --
she was fired for missing too many days ... that were spent at her doctor's appointments.


Out of work but still undergoing treatment, still needing medication, and still needing to keep a roof over Evelyn's head and food on the table, she spent all of her savings.
When I talked to her in the middle of February the power in her apartment had been turned off. 
"I told Evelyn that we were going to go camping in the living room," Rita said. "I mean, what would you do?"
Rita serves as Commissioner for the Mason Historic District ... she's on the Mason Public Schools Foundation Board, the Mason State Bank 5k Committee, the Farmers' Market (Market After Dark), the Rotary Club, and Relay for life ...
"Those are just the ones I'm a member of, " she says.
"Mason is my home. I put a lot of love into this community -- into this family. I just need some love back."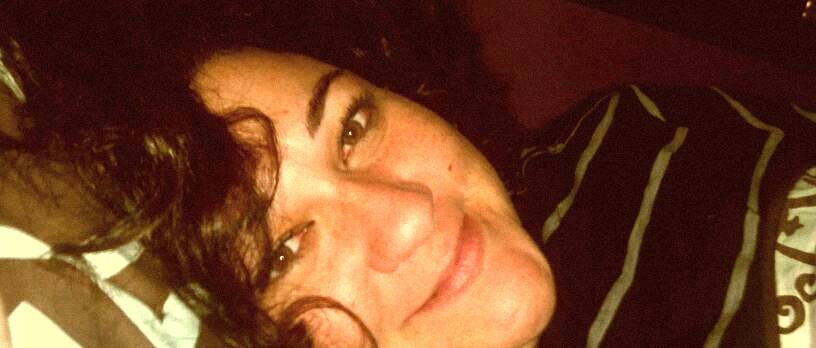 We're asking for $18,000, even though Rita's expenses are far greater than that
-- at $60,000 and mounting at the time of writing.
Any money raised beyond what's being asked for will go to support Rita's continued struggle against Lung Cancer.
"This whole thing is so humbling," she said. "I guess I need to work on my pride. Or my lack thereof ...
"I'd just be so grateful if I didn't have to worry about where the food is coming from, or how I'm going to pay for my medications." 
She laughed, "Maybe Shia LaBeouf could do it?"
Any amount that you can contribute is greatly, greatly appreciated!
Organizer and beneficiary