Help me keep my dream Alive!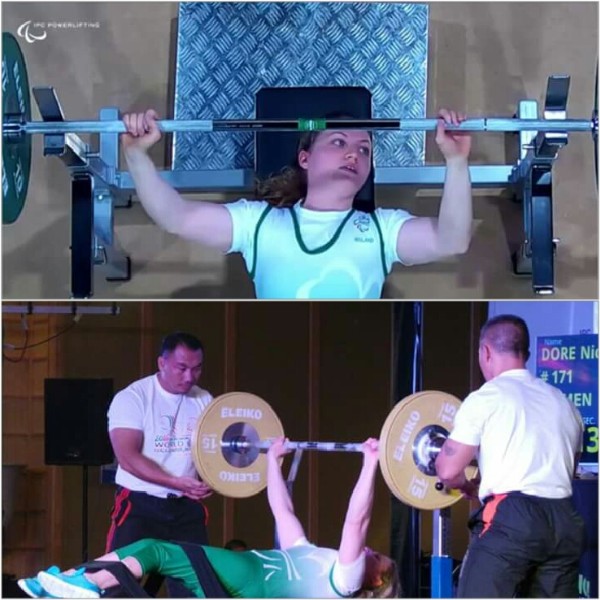 In February 2015 my Para-Powerlifting journey began and I successfully became the first Irish woman ever in this sport to earn a place on the Irish Team in over 50 years. Iv trained hard for the last few years both with training progs and nutrition to gain recognition as an elite athlete and I have accomplished this and so much more in such a short space of time
I have reached many historic achievements to date. The ones I am most proud of is getting the opportunity to represent Ireland at European and World level. Coming home with Personal Bests at the World Championships in Dubai and Malaysia in 2016. First Irish Female Para-Powerlifter to make it onto the World Ranking Table.
Most recently, I competed at the Para Powerlifting World Cup in Hungary where I successfully qualified for the World Championships in Mexico City in October 2017.
I now have my sights set on the Paralympics in Tokyo 2020.
I have a motto I live by in life "You can do anything you want in life, if you believe you can, mind over matter!"
To continue my journey I will need to continuously fundraise for the next 4 years. And this is where I need your support. To help me keep my dream alive! Please help me get to Mexico City and keep flying the flag for Limerick & Ireland
You can donate here on this page, or visit my website nicoladore.com/fund-me to see other ways you can support me.
Thank you so much for all of your support to date you all make it possible for me to keep doing what I love. I really do appreciate it. 
Warm Regards, 
Nicola