New set of sails of 49er for Olympic Campaign
Ciao,
siamo un giovane team italiano composto da Marco Anessi (timoniere) ed Edoardo Gamba (prodiere) che regatano a livello agonistico internazionale con uno skiff adrenalinico, veloce e spettacolare il quale richiede grande agilità e preparazione fisica, il 49er con l'obiettivo di qualificarci alle Olimpiadi di Parigi 2024.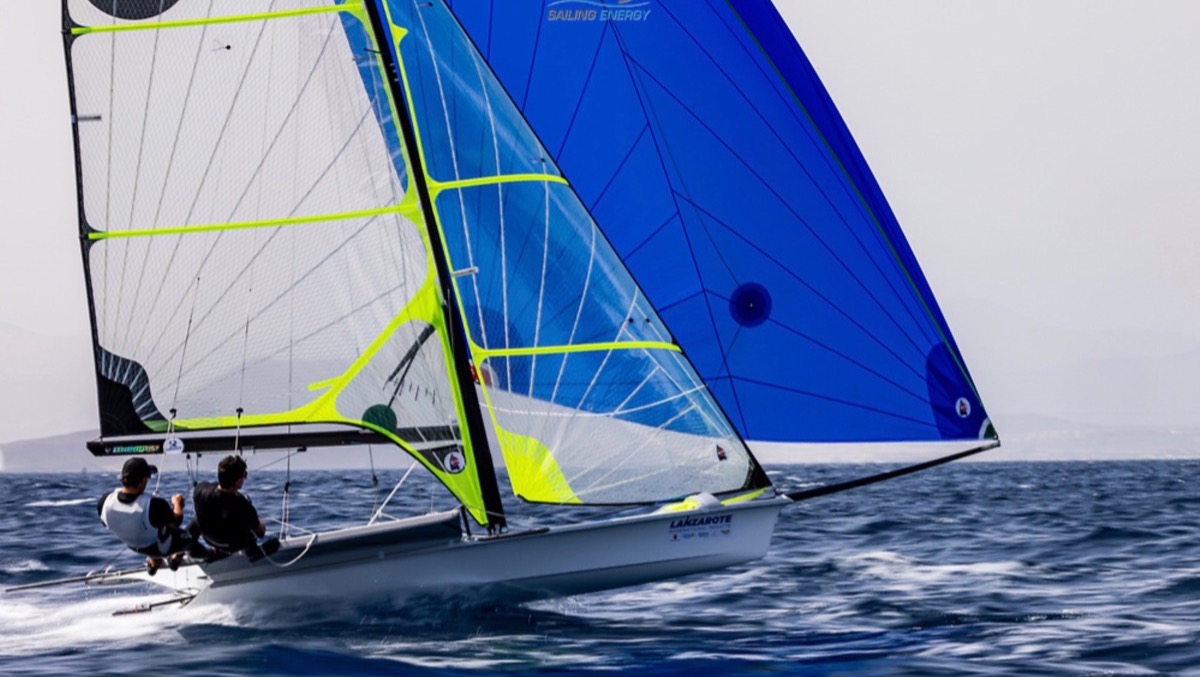 Il timoniere Marco Anessi, ha regatato e navigato in diverse classi, come: Laser, Moth, Musto skiff e regate di vela d'altura.
Il prodiere Edoardo Gamba, ha iniziato la sua carriera su Rs Feva, partecipando a molti eventi internazionali e iniziando nel 2016 con 29er per poi approdare sull'olimpico 49er.
Nel 2019 abbiamo iniziato insieme questo percorso nella classe 49er, avendo trovato un buon feeling sia in la barca, come equipaggio e soprattutto come obiettivi.
I nostri migliori risultati sono:
• 25 °, Campionato del Mondo Junior a Risor, NOR (2019);
• 4 °, Campionati Italiani al Lago di Garda (2019);
• 33 °, Kieler Woche a Kiel, GER (2020);
• 4 °, Campionati Italiani di Follonica (2020);
• 33 °, Campionato Europei a Attersee, AUT (2020);
• 17 °, Lanzarote International Regatta ESP (2021);
• 10 °, Hempel World Cup NED (2021);
• 2 °, Campionati Italiani Classi Olimpiche ITA (2021);
Come potete immaginare sostenere una campagna olimpica comporta molti costi e sacrifici, alla luce di questi fatti ci piacerebbe avviare con voi una partnership promuovendo in tutta Europa e nel mondo, i vostri materiali durante regate e allenamenti, tramite i nostri canali social e gli appositi spazi pubblicitari su imbarcazione e rimorchio.
Vi ringraziamo anticipatamente per aver dedicato del tempo a leggere questa breve descrizione.
Cordiali Saluti,
Marco Anessi
Edoardo Gamba
Donations
Become the first supporter 
Give 20 € and be a founding donor
Your donation is the start of Edoardo Gamba's journey to success. Your early support inspires others to donate.
Make a donation
Organizer
Edoardo Gamba 
Organizer
Province of Bergamo