New Born Mom of 4 with Colon Cancer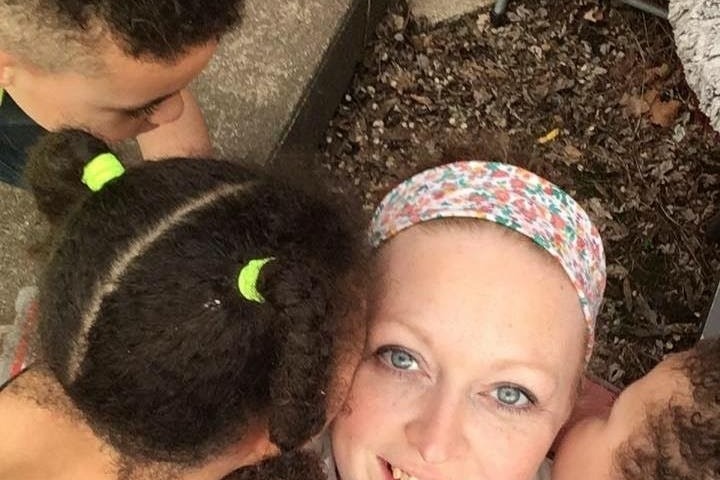 Five months ago we were looking forward to having our brightest star of a bartender return  to work after maternity leave.  
We continued to wait looking forward to seeing this beautiful person and the new life she brought into this world. 
That didn't happen.
Instead our GM had to bare the worst news possible "Sheena has colon cancer.  It was found after the birth of her baby.  It is terminal", 
Our world was crushed on this day.  
Wow..crying now.  Sorry.
Yesterday we learned she was in Hospice, and that it is now just a matter of days.
She passed away this last night.  We are all heartbroken.  We want our Sheena back.  Completely miss coming in early, and talking to her.  Listening about her life...talking about mine/ours.  The stories all of our crew have about her....yeah, she will be missed.
She has left a wonderful legacy of 4 beautiful children.  
Malachi Charles Pinks 8
Mariah jo Kingan 6
Myles Xavier Pinks 4
Maycen Isaiah Patton 6mo
We have helped.  We will continue to help, but we need others that might be able to lend support.
Bridgette her sister is graciously and lovingly given these wonderful children a new home.  She has one of her own.
There are funeral expenses, hospital bills, and making sure that these gifts/legacy receive the proper support they deserve.
Our goal is small, but if anyone can help to expand- we will with all heartfelt thanks appreciate your kindness.
Organizer and beneficiary
Miche McKown-brown
Organizer
Overland Park, KS
Bridgette Kingan
Beneficiary