We did it!
We
built a website
, bought a camera, installed it, cleaned it, reinstalled it, and then watched as the nest was invaded by squirrels. But finally -- finally! -- Henrietta's back and the 2017 viewing season can begin.
But we're learning as we go, both about owls and about the owlcam technology. I'm not sure how securely the camera is installed or if it will last the season with birds occasionally whacking it. And even if it does last the season,
I'd like to add more cameras next year
.
And more immediately, I'd like to switch from using the YouTube feed (which is encoded on my super-old laptop, which is going to burst into flames at any moment) to the AngelCam feed.
And that's $30/month
if we want to embed it.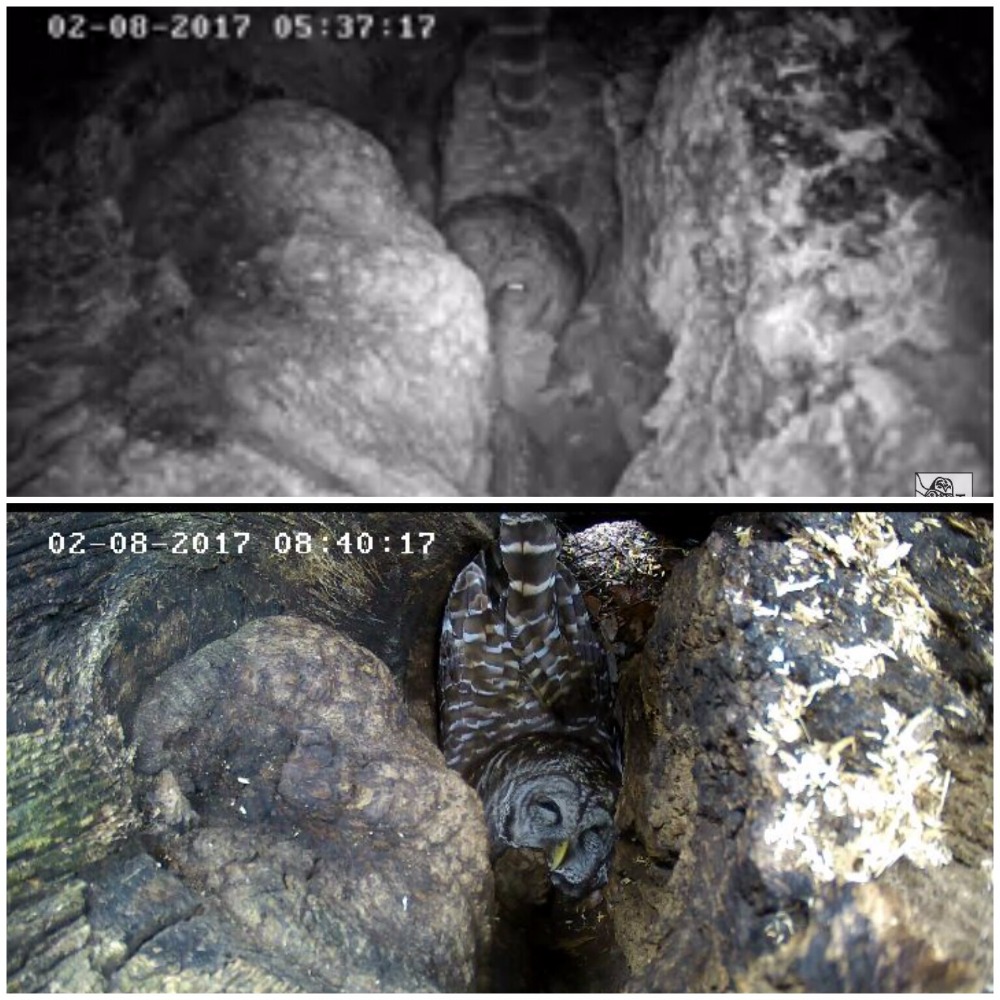 So if you're interested and feel like chipping in the cost of a cup of coffee or two, I'd be very grateful.
Anything I receive that I don't spend on explictly OwlCam-related goals I'll donate to an owl charity of some sort (that hasn't happened yet, so I haven't done the research yet -- feel free to suggest!).